UT Austin Leads in New Summary of Top "Degrees of the Future"
August 12, 2022 • by Christine Sinatra
A new report releases what the nation's best degrees of the future are.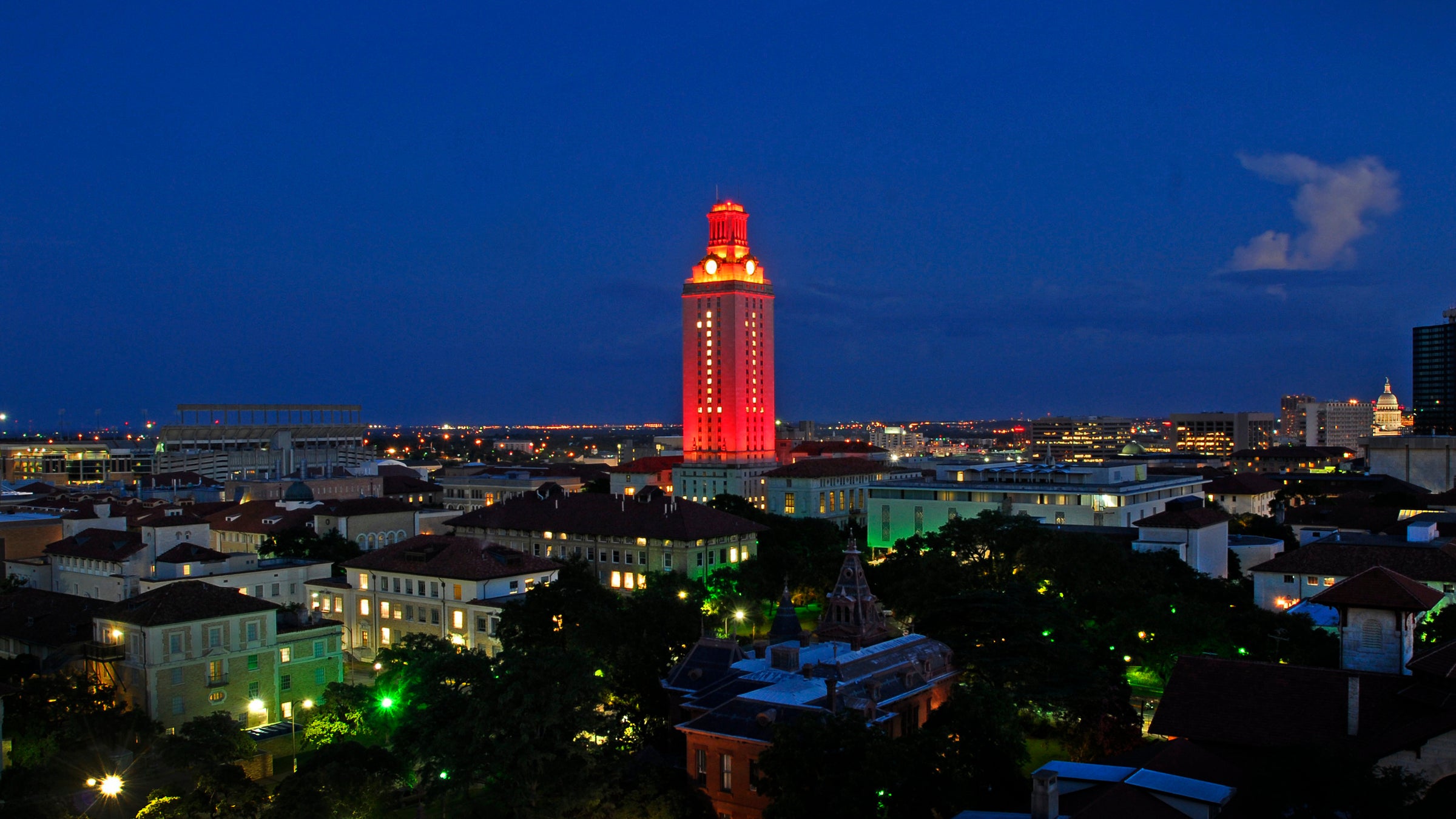 ---
A dozen offerings from The University of Texas at Austin were ranked among the nation's best "Degrees of the Future 2022" by Gizmodo. The ranking came in a new special report from the technology, science and culture publication dedicated to "honoring the universities preparing students for tomorrow."
The report's authors consulted with industry leaders, as well as students, to learn about which university and college campuses in the United States have the best and most promising degree offerings related to about two dozen different areas especially relevant for today's graduates. 
The University of Texas at Austin was named as a top institution for 12 of the identified degree areas, many of them in the sciences and technology. The UT Austin degree programs honored in the report include:
Immunology & Virology
Neuroscience
Artificial Intelligence
Computer Graphics
Cybersecurity
Data Science
Aerospace/ Astronautical Engineering
Astronomy & Astrophysics
Biomedical Engineering
Diversity & Gender Studies
Sustainability, and
Urban Planning
Undergraduates in the College of Natural Sciences major in a wide range of subjects related to the degrees of the future list. They include computer science, biology, neuroscience, statistics and data sciences, human development and family sciences, environmental science, astronomy and physics. UT students also are able to specialize within certain degree plans in particular areas, such as microbiology and infectious diseases, and they can receive special training and certificates pertaining to specific skills, such as AI, game development and cybersecurity.
This ranking is merely the latest to recognize excellence at UT Austin. Earlier this year, U.S. News ranked 55 of UT's graduate programs among the top 10 in the nation. The College of Natural Sciences had 11 graduate programs and specialties ranked among the top 10, the most of any college or school at UT Austin. U.S. News also ranked UT Austin in the top 10 among public universities for undergraduates in its most recent rankings.
Share
https://cns.utexas.edu/news/announcements/ut-austin-leads-new-summary-top-degrees-future
---