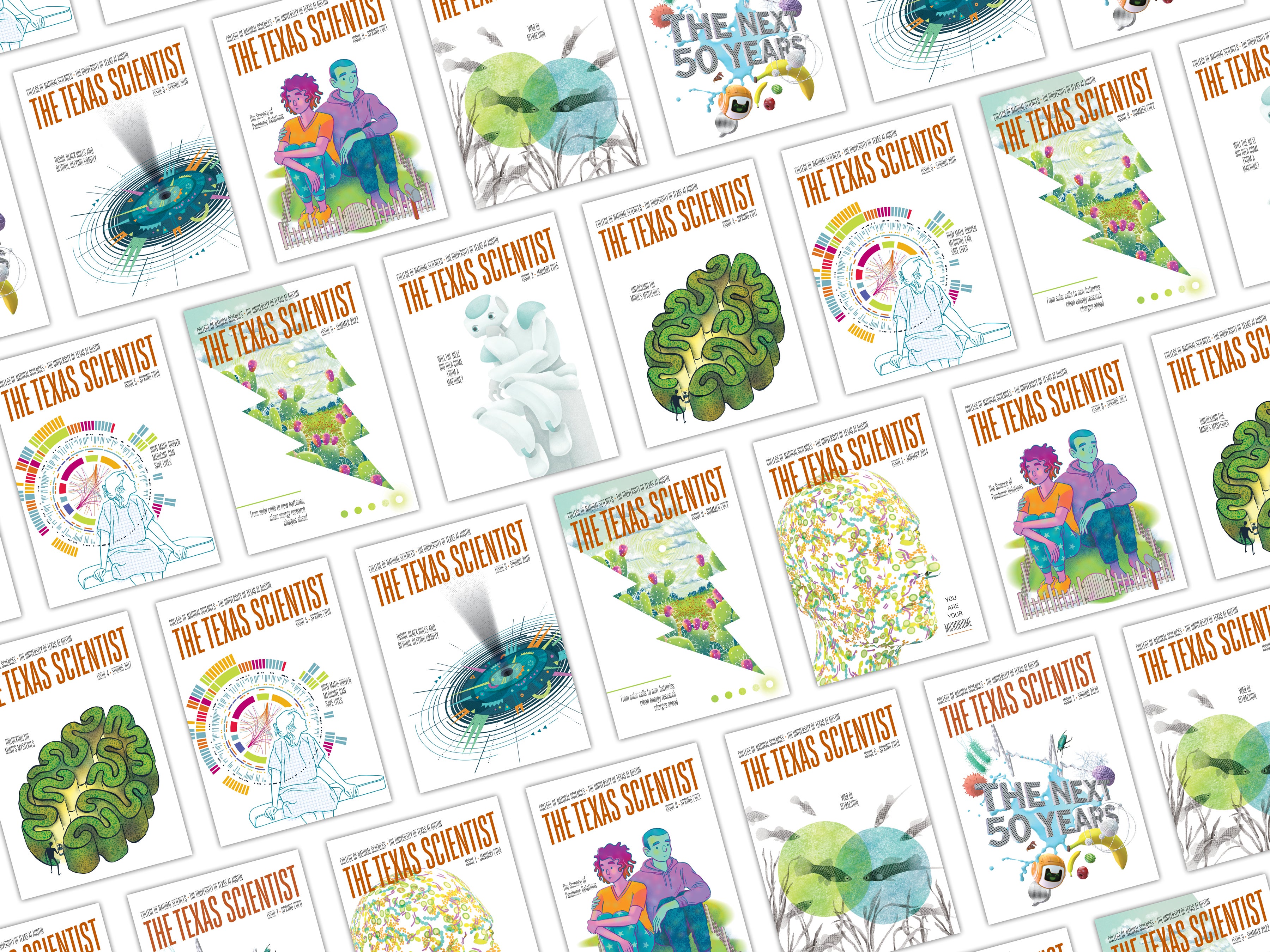 Texas Scientist Magazine
The Texas Scientist is the award-winning magazine of the College of Natural Sciences at UT Austin. It is a digest of the people and groundbreaking discoveries that make our college one of the most amazing and significant places on Earth.
Featuring:
Charging Ahead
Clean energy research from UT Austin scientists holds disruptive potential. It comes just as new technologies are needed most.
A Biological Makerspace
In a little-known Austin tech hub, scientists use robots and AI to find treatments for COVID, fight the war on plastics and much more.
Anthony Varner Q&A
The Undergraduate, Neuroscience