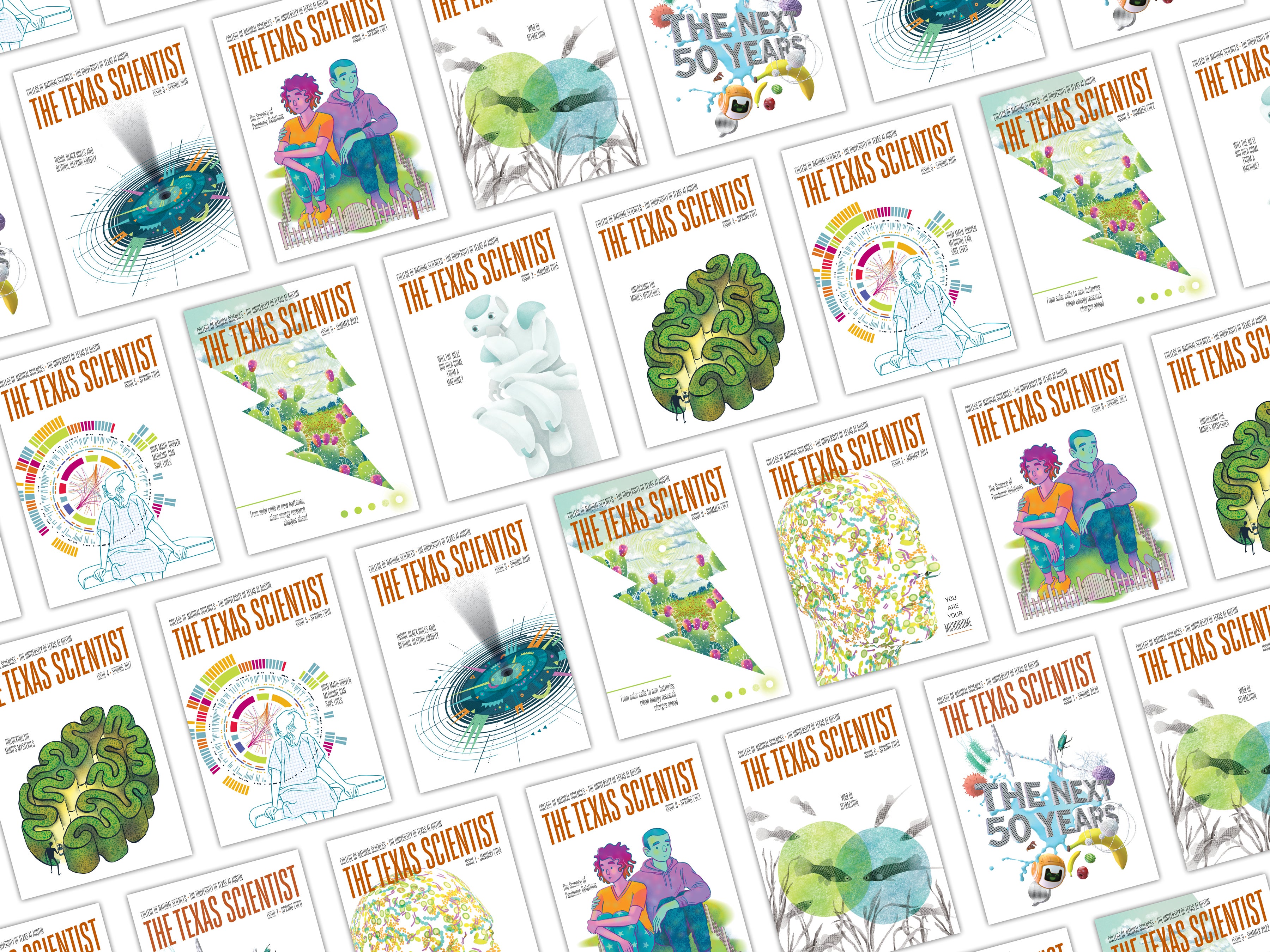 Texas Scientist Magazine
The Texas Scientist is the award-winning magazine of the College of Natural Sciences at UT Austin. It is a digest of the people and groundbreaking discoveries that make our college one of the most amazing and significant places on Earth.
Featuring:
The James Webb Space Telescope is taking us back to when the cosmic lights came on—and changing our calculus of the cosmos.
Explosive growth in statistics, data science, machine learning and AI is transforming how UT Austin researchers solve problems in health, the environment, astronomy and many other disciplines.
Learning Limits with the Tiniest of Fishes
Q&A with Simon Brandl, Ph.D.
The Faculty Member, Marine Science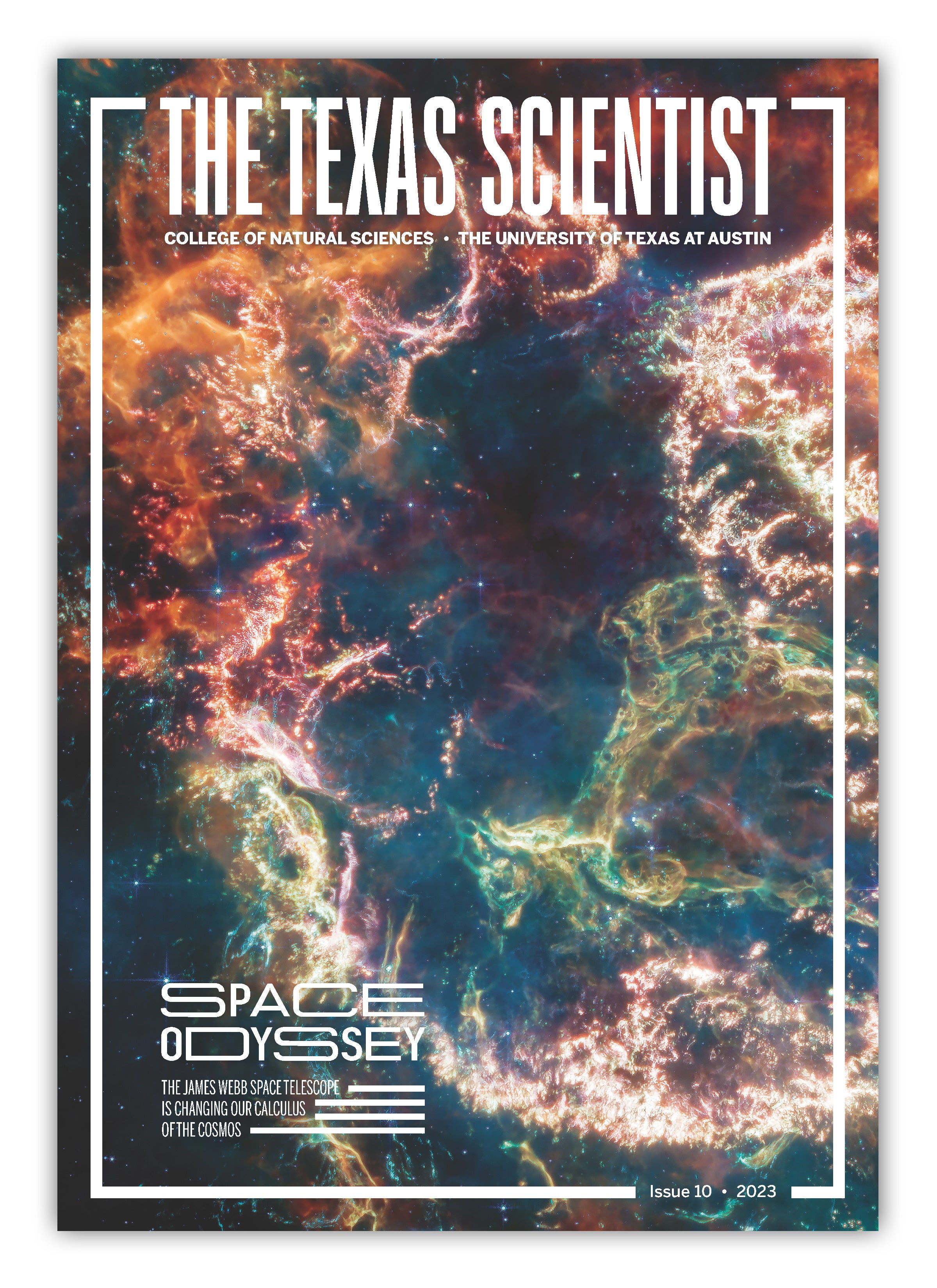 Featuring:
Charging Ahead
Clean energy research from UT Austin scientists holds disruptive potential. It comes just as new technologies are needed most.
A Biological Makerspace
In a little-known Austin tech hub, scientists use robots and AI to find treatments for COVID, fight the war on plastics and much more.
Anthony Varner Q&A
The Undergraduate, Neuroscience