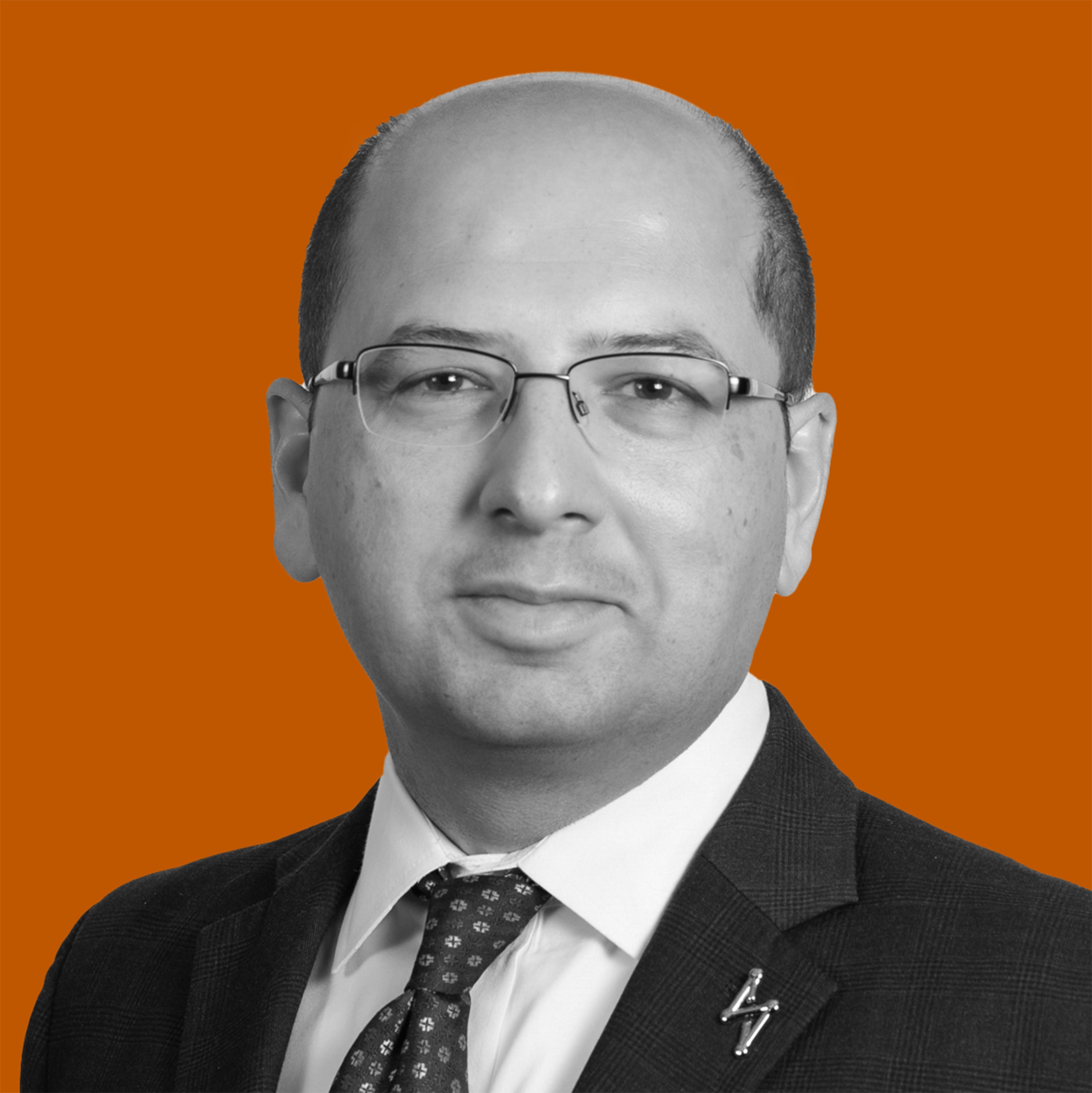 Amir Husain, Distinguished Alumnus
Amir Husain is a serial entrepreneur, technologist and author based in Austin, Texas. He graduated from UT Austin in 1998 with a B.S. in computer science and has received widespread recognition for his work in artificial intelligence. Amir is the founder and CEO of the award-winning AI company, SparkCognition, the founding CEO of SkyGrid, a Boeing and SparkCognition company building the aerial operating system to power the next century of aviation and Chairman of Navigate, a global, crowdsourced data ecosystem company.
An avid inventor, Amir has been awarded over 30 patents in AI and distributed systems. He serves on NATO's Innovation Advisory Board and on the Board of Global Venture Bridge, bringing together international entrepreneurs. His work has been featured in world-leading outlets such as the BBC, Fortune, Forbes and Proceedings from the U.S. Naval Institute, among many others. He is the author of the best-selling book "The Sentient Machine", a co-author of the compilation "Hyperwar: Conflict and Competition in the AI Century", and has recently published two new books, "Generative Art" and "Generative AI for Leaders."
He and his wife Zaib made a recent philanthropic gift to launch the Machine Learning Laboratory, providing a hub for collaboration among faculty, researchers and students from across UT Austin who are passionate about exploring the art of the possible with AI.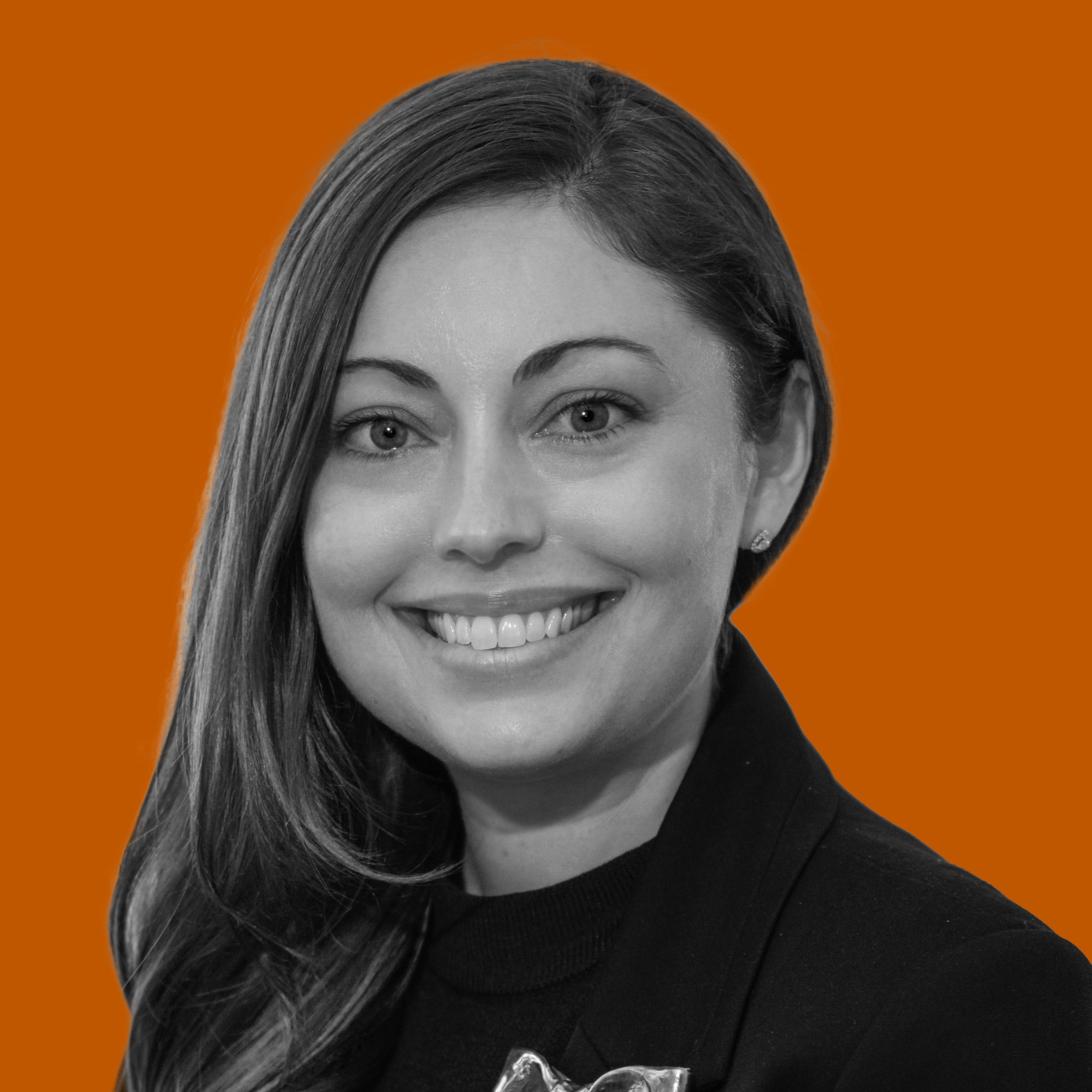 Christina Reed, Emerging Leader
In 2008, Reed obtained her bachelor's degree in neurobiology from UT Austin. In 2012, she graduated from Vanderbilt University with a dual master's degree in nursing, women's health nurse practitioner and adult nurse practitioner. Early in her career, Reed became acutely aware of the disparities present in healthcare, including geographical, racial and income-based inequalities across Texas. Through a program funded by March of Dimes, she reduced premature delivery rates in underserved areas of Houston. She implemented an innovative program that trained providers to identify human trafficking victims and pioneered a program addressing literacy for children starting in pregnancy. Reed also collaborated with the Houston Independent School District to create the HISD Communicable Disease Committee, establishing guidelines that are the gold standard for school operations and policies for all schools in the district.
A promoter of health equity, she leads a variety of programs like the Patient, Family, and Staff Support Initiative, which implements programs to help alleviate the psychological effects of obstetrical trauma. Reed also authored a Texas bill that was passed into law in 2021 on patient safety practices for placenta accreta spectrum to decrease maternal mortality and morbidity rates across Texas. She also collaborates with the U.S. Department of Health and Human Services on Black maternal morbidity and mortality. Reed's research interests include music therapy, space medicine, health equality, obstetrical trauma and placenta accreta spectrum. She leads the only clinical trial in the U.S. that uses music therapy as an intervention to reduce the physiological and psychological effects of high-risk pregnancies.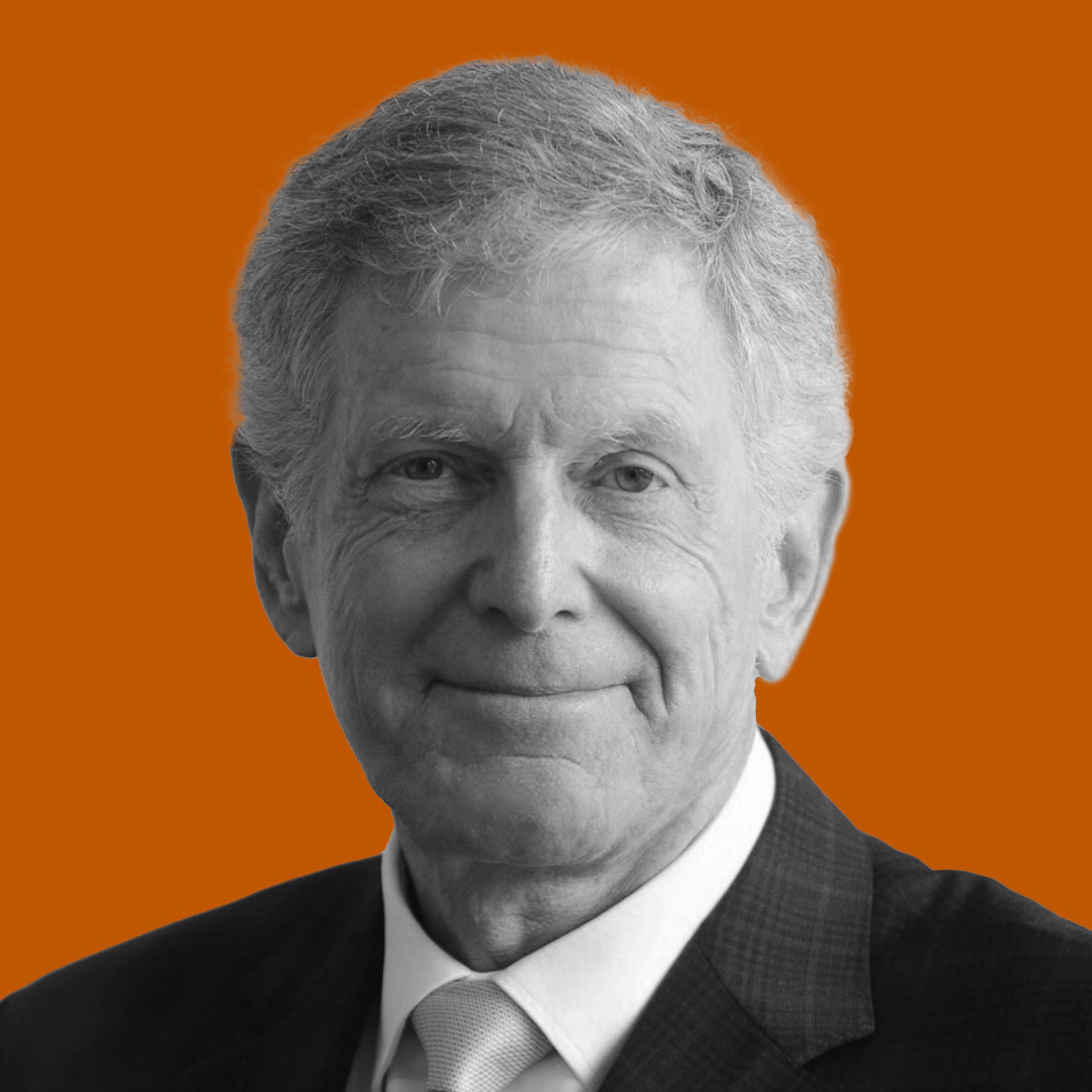 Wayne Alexander, Distinguished Service
Alexander received a B.S. in mechanical engineering and an M.S. in engineering management from the Missouri University of Science and Technology. He joined Southwestern Bell after graduation and retired as president after 32 years with the company. During his career he held a variety of executive positions in network operations, sales, marketing, legislative and regulatory affairs, and international operations with various SBC subsidiaries. Immediately prior to his position as Southwestern Bell president, he led SBC's wireless, internet, long distance and local telephony operations in Chile and the Asia Pacific from 1995 through 1999.
Alexander has extensive experience serving on numerous community boards which include chairing the boards of Port San Antonio and Southwest Research Institute. His love for astronomy led him to serve as chairman of the Board of Visitors for the UT Austin McDonald Observatory. He is currently representing UT Austin on the Board of the Giant Magellan Telescope Organization in Pasadena, California. A team is currently working to construct what will be the world's largest telescope, located in the Andes Mountains.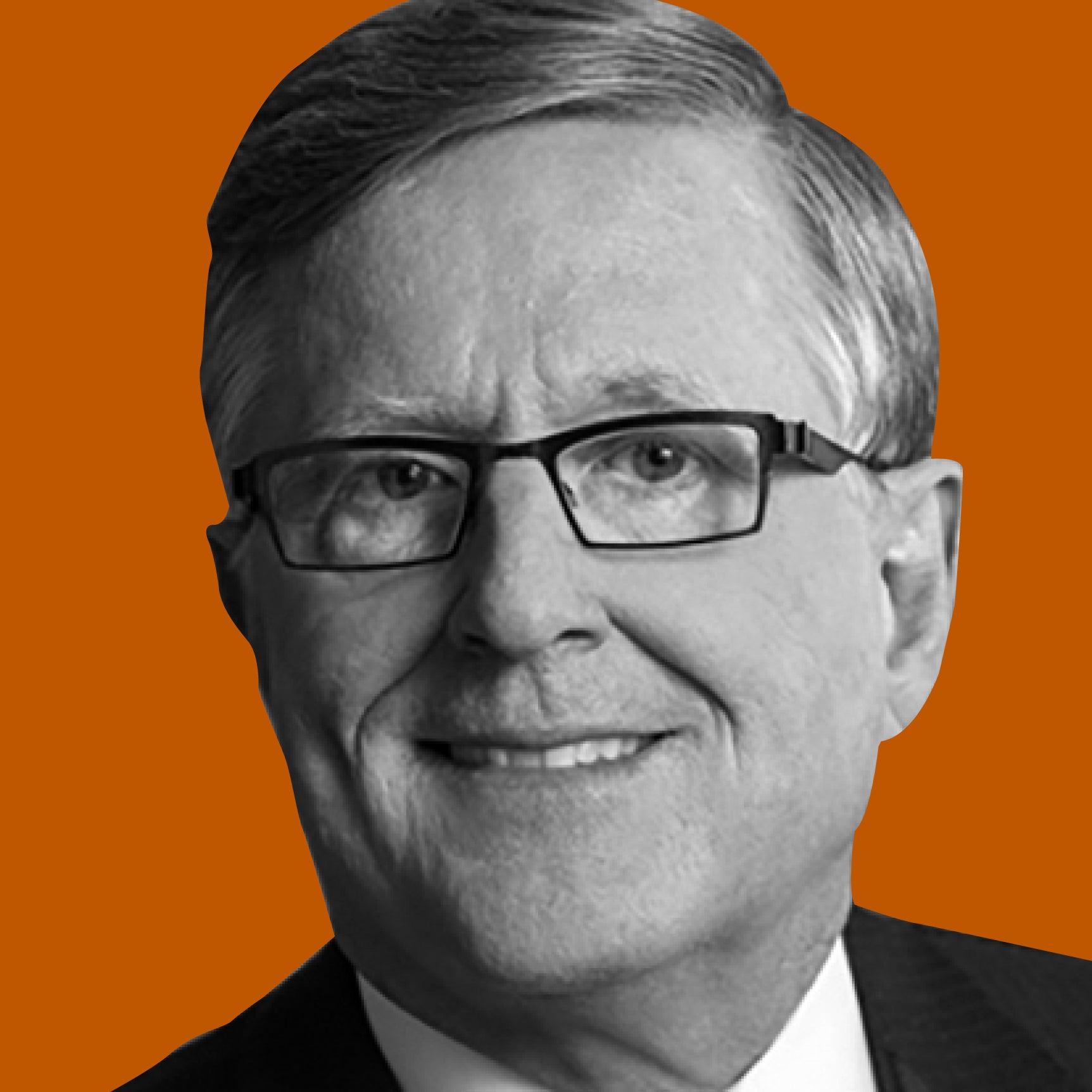 David Booth, Distinguished Service
David Booth is executive chairman of Dimensional Fund Advisors, a firm he founded in 1981. Under his leadership, Dimensional has grown from a fledgling business operating out of the spare room of his Brooklyn brownstone apartment to a global investment manager with more than 1,400 employees and $659 billion in assets under management. A trailblazer in the financial world, he helped create one of the world's first index funds in the 1970s and launched the first passively managed small company strategy in the early '80s.
Booth, a generous supporter of universities and arts organizations, has made a world-changing gift of $10 million towards UT Austin's involvement with the Giant Magellan Telescope (GMT). Currently under construction in Chile, the GMT will be the largest-ever ground-based telescope, enabling transformative advances in astronomy research at UT.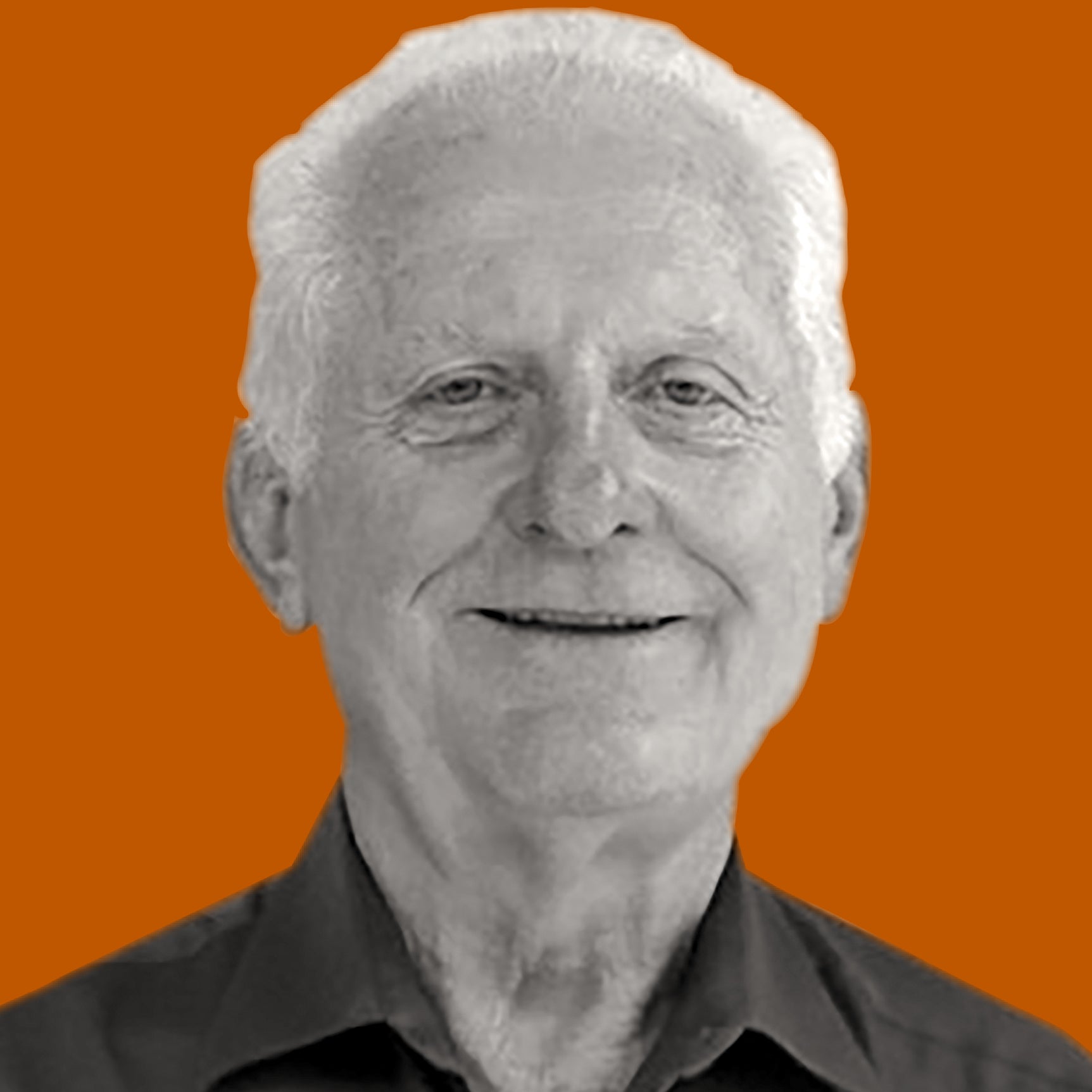 James Truchard, Distinguished Alumni
James Truchard received his bachelor's and master's degrees in physics at UT Austin in 1964 and 1967, respectively, as well as his Ph.D. in electrical engineering in 1974. While pursuing his Ph.D., Truchard worked full-time as a research scientist at the Applied Research Laboratory at UT Austin where he pioneered technologies for computer-based systems for testing sonar transducers and beamformers for many of the U.S. Navy's fleet of submarines and surface ships. That work inspired him to co-found National Instruments (now NI), which counts among its customers 35,000 companies and 7,000 universities. Truchard and Jeff Kodosky co-invented LabVIEW, a graphical programming language that revolutionized how tests and measurements are performed in engineering and science experiments in a wide range of industries including space, defense, communication, and transportation.
Among his various honors, Truchard was inducted into the National Academy of Engineering in 2007 and the National Inventors Hall of Fame in 2019. He now actively supports research on the causes of, and potential treatments for, Alzheimer's Disease.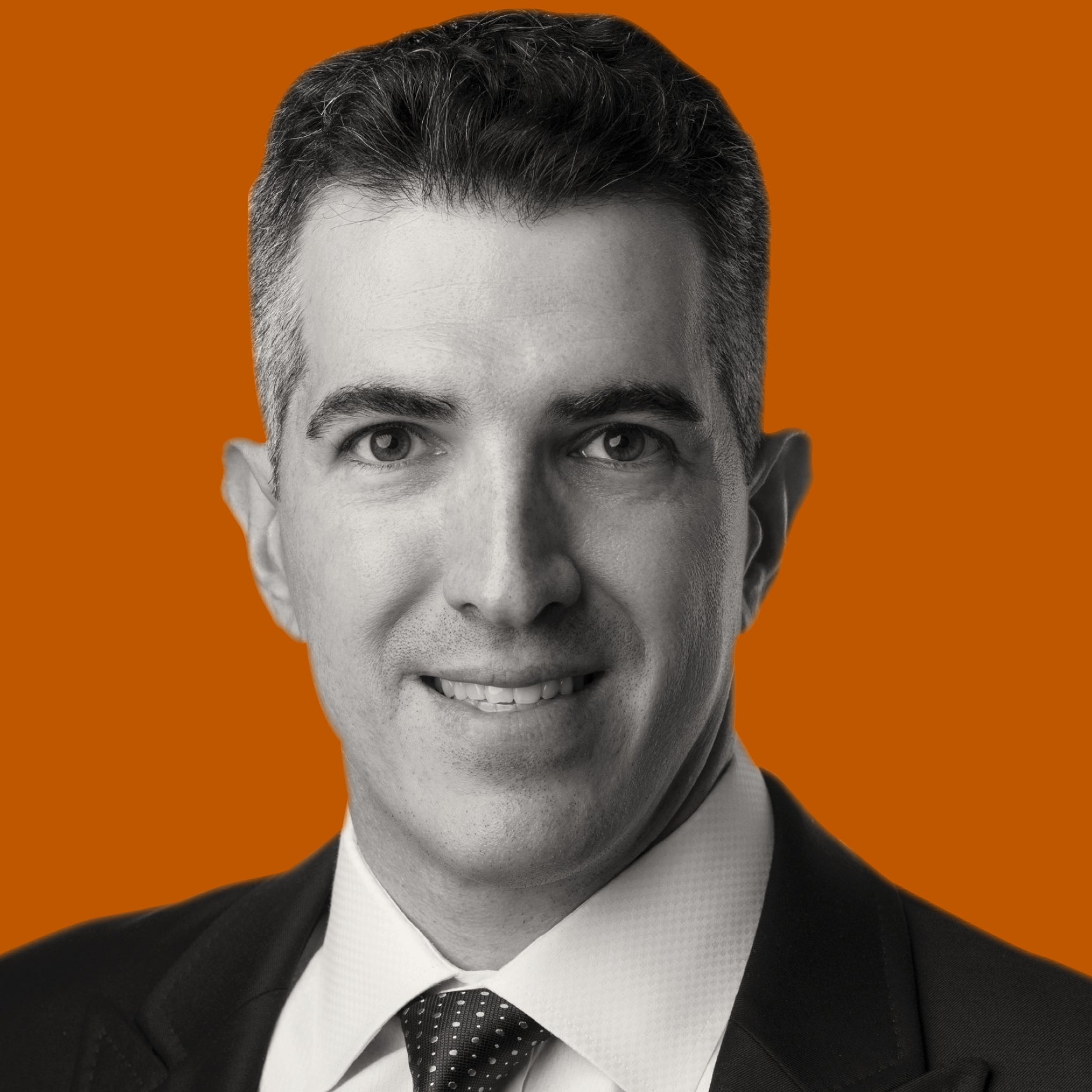 Richard Hinojosa, Emerging Leader
Richard Hinojosa graduated from UT Austin with a B.S. in human development and family sciences in 2006. He received his Juris Doctor from the University of Houston Law Center in 2010. He founded Hinojosa Law, PLLC and has represented thousands of clients in Texas and the Southwestern U.S.
Hinojosa strongly believes in giving back to the community, including as a volunteer coach in youth athletics, chairing the DePelchin Children's Center annual luncheon, serving on the Houston Fund for Social Justice and Economic Equity Stakeholders' Council and providing scholarships for students in his home region. He has also maintained his commitment to UT Austin by serving as a mentor and providing support and time to the School of Human Ecology and the College of Natural Sciences on their Advisory Councils.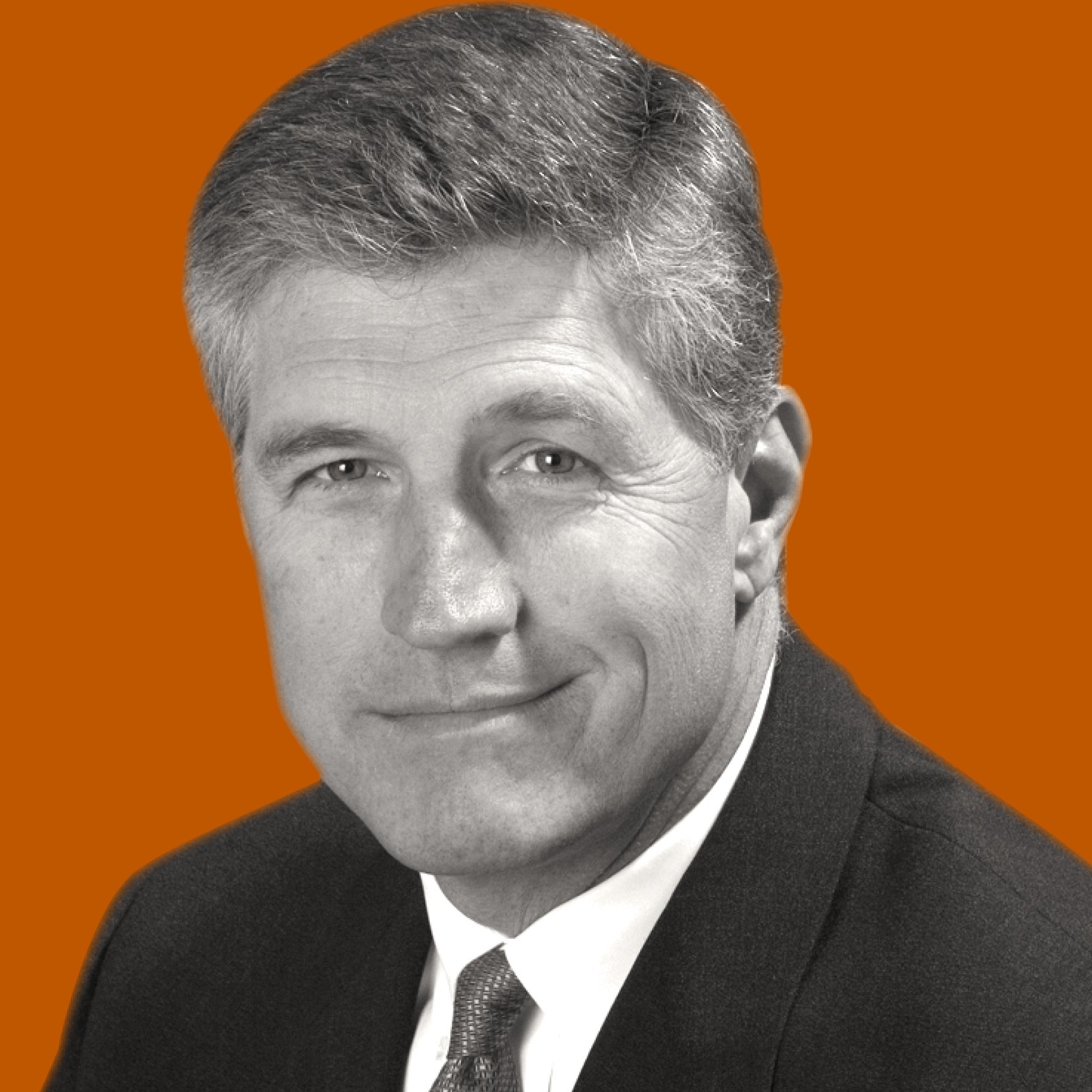 Doug English, Distinguished Service
As a Texas Longhorn football player, Doug English (B.A. History, 1976) helped Texas to three Southwest Conference titles. He went on to a notable career in the NFL, playing defense for the Detroit Lions. In 1983, English helped the Lions win the NFC Central Division title. English had four safeties throughout his career, tying two others for the most safeties in NFL history. Among his many awards, he is a member of The University of Texas Longhorn Hall of Fame, the College Football Hall of Fame and the All-Time Detroit Lions Team. English has spent the remainder of his career as a serial entrepreneur, as well as an advocate and philanthropist, contributing to his selection for the college Distinguished Service Award. Since 1988, he has raised over $5 million for research through the Lonestar Foundation for sports recovery programs and adaptive sports programs for people with spinal cord injuries.
Frances "Poppy" Northcutt, Distinguished Alumni
Frances "Poppy" Northcutt (B.A. Mathematics, 1965), a Distinguished Alumni Award winner, has fought for women's rights for decades, through the National Organization for Women (NOW), the Harris County Women's Political Caucus, the Domestic Violence Unit at the Harris County District Attorney's Office, and Jane's Due Process. In mid-life, she practiced law in the Harris County District Attorney's Office and in private practice. In her early career, she worked as a return-to-earth specialist on the Apollo space program. With the flight of Apollo 8, she became the first woman in an operational support role to work in NASA's Mission Control Center. She was a member of the mission operations team that received the Presidential Medal of Freedom for the rescue of Apollo 13.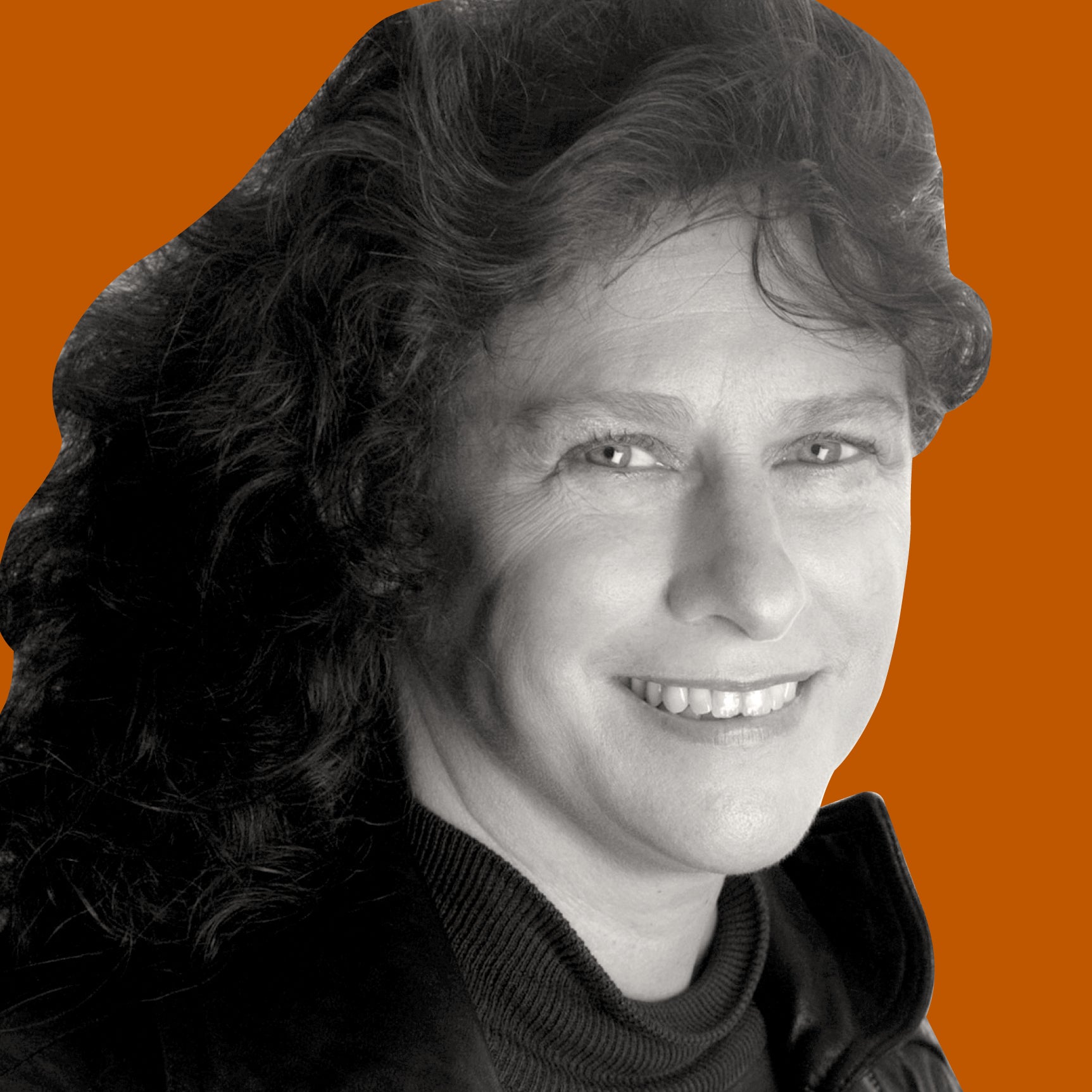 Camille Parmesan, Distinguished Alumni
Camille Parmesan (Ph.D. Biological Sciences, 1995), also a Distinguished Alumni Award winner, is director of research at the CNRS Station for Experimental and Theoretical Ecology in Moulis, France. Her research focuses on the impacts of climate change on wild plants and animals and spans from field-based work on butterflies to synthetic analyses of global impacts on a broad range of species across terrestrial and marine biomes. She has worked with the Intergovernmental Panel on Climate Change for over 20 years and is an official contributor to IPCC's Nobel Peace Prize in 2007. She also holds the National Marine Aquarium Chair in Oceans and Public Health at the University of Plymouth (UK) and has served on the faculty at The University of Texas at Austin.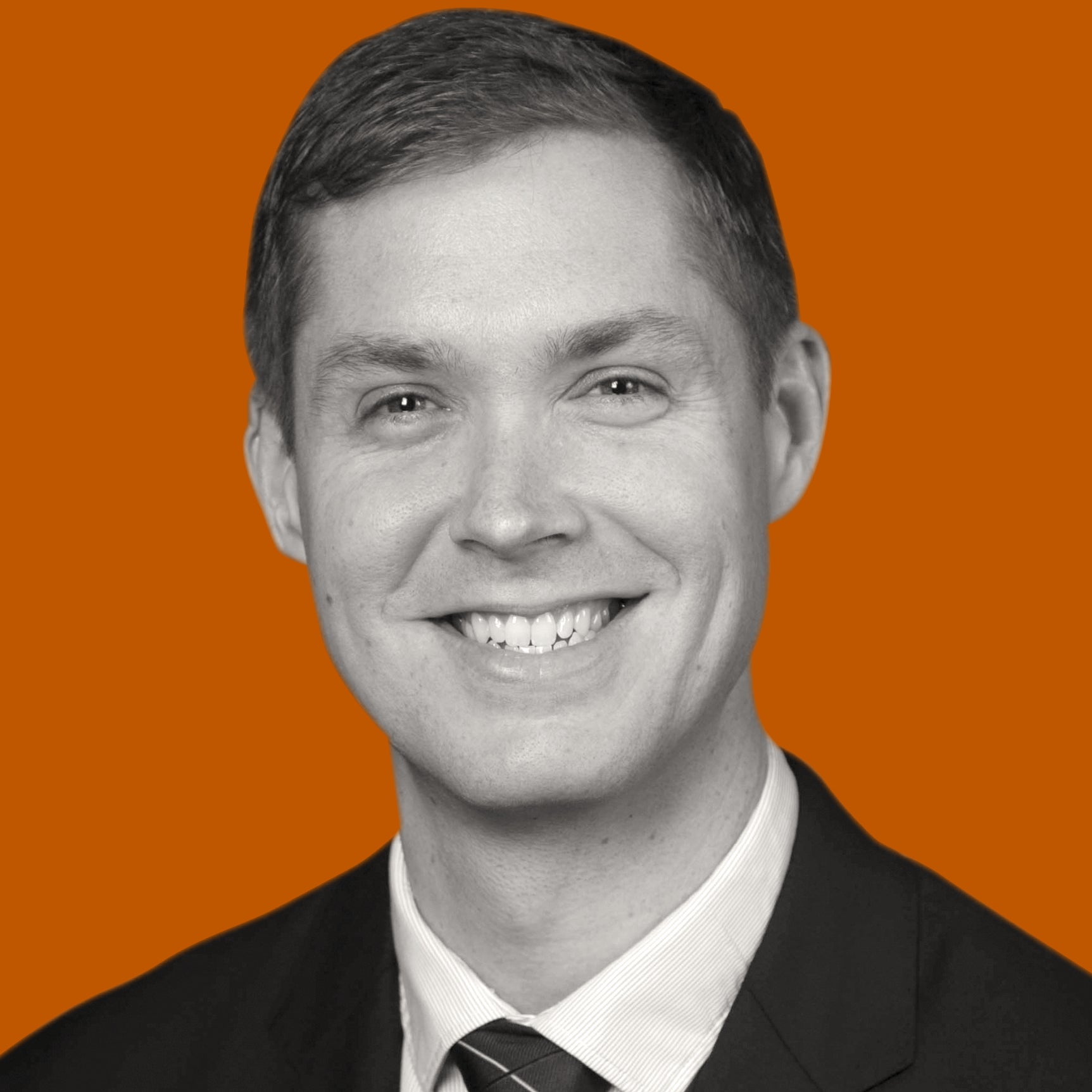 Dale Butler, Emerging Leader
Dale Butler (B.S. Cell and Molecular Biology, 2005), an Emerging Leader Award winner, served in the U.S. Peace Corps in Tanzania, teaching chemistry and biology at a secondary school. After receiving his M.D. and surgical training, he began active duty as a Navy Medical Officer. He supported the Marines of Task Force Southwest as a general surgeon at a surgical facility in Helmand Province, Afghanistan. In 2019, he became the department head of general surgery at Naval Medical Center Camp Lejeune. His military awards include the Navy and Marine Corps Commendation Medal with Combat "C" device, Afghanistan Campaign Medal with Fleet Marine Force Combat Operation Insignia and Campaign Star, in addition to other personal and unit awards.
---
1991 – 2019 Award Winners
Full list of 1991 – 2019 Award Winners

2010–2019 Award Winners

Forest Baskett, Distinguished Alumni

Dr. Forest Baskett joined New Enterprise Associates (NEA) as a Venture Partner in 1999 and became a General Partner in 2004. Forest focuses on information technology investments and serves on the Board of Directors for several private and public companies. Many of his investments became public companies, including Atheros Communications, Audience, Data Domain, Fusion-io and Tableau Software. Prior to joining NEA, Forest was Senior Vice President of R&D and Chief Technology Officer of Silicon Graphics, Inc. He founded and directed the Western Research Laboratory of Digital Equipment Corporation before joining SGI. Before that, he was a Professor of Computer Science and Electrical Engineering at Stanford University.
Dr. Baskett received his Ph.D. in Computer Science from The University of Texas at Austin. While at UT, Dr. Baskett supported himself as a programmer at the Computation Center, initially writing the billing system and eventually managing the systems programming staff. He and a group of fellow graduate students and staff designed and built the operating system that was in production for ten years at the Computation Center.

Nikhil Advani, Emerging Leader

In 2013, DR. Nikhil Advani joined the World Wildlife Fund (WWF) where he currently leads efforts on climate, communities and wildlife. During his time at WWF, Nikhil has founded and led a number of initiatives, including an effort to crowdsource data and implement climate adaptation projects for rural communities in developing countries, wildlife and climate assessment series to research vulnerability to climate change and a Wildlife Adaptation Innovation Fund to help at-risk species adapt to climate change. Nikhil also is a member of the International Union for Conservation of Nature, Species Survival Commission Climate Change Specialist Group.

Dr. Advani was born and raised in Kenya. He received his bachelor's degree and Ph.D. at The University of Texas at Austin in Ecology, Evolution and Behavior. His thesis focused on gaining a better mechanistic understanding of species response to climate change, using the Glanville Fritillary butterfly as a model species. During his time at UT, Nikhil received the College of Natural Sciences teaching award from the Texas Exes, an outstanding teaching award from the School of Biological Sciences and a number of undergraduate and graduate fellowships.

Tyrrell Flawn, Distinguished Service

Tyrrell Flawn has more than 30 years of experience in nonprofit leadership. Most recently, she served as Executive Director of the National Mathematics Advisory Panel at the U.S. Department of Education, where she was charged with reviewing the best scientific research and making recommendations to improve mathematics education.
As Executive Director of The Children's Inn at the National Institutes of Health, Ms. Flawn oversaw the doubling of the size of the Inn while continuing to provide care for 1,200 families annually. She also served as Executive Director of the RGK Foundation in Austin and as Director of Volunteer Services at the M.D. Anderson Cancer Center.
Ms. Flawn served as chair of the Advisory Council of the School of Human Ecology from 2009-2012, and she currently serves on the advisory councils of the Lady Bird Johnson Wildflower Center, the College of Natural Sciences and the School of Human Ecology. She graduated cum laude with a B.S. in Nutrition.

Michael W. Young, Distinguished Alumni

Dr. Michael Young is a geneticist who contributed to the discovery of molecular mechanisms that regulate circadian rhythms, the 24-hour period of biological activity in humans and other organisms. Dr. Young's elucidation of the relationships between genes and behaviors in the fruit fly Drosophila melanogaster offered new insight into recurring, daily physiological processes in humans, including metabolism and sleep. For his discoveries, he was awarded the 2017 Nobel Prize in Physiology or Medicine, shared with Jeffrey C. Hall and Michael Rosbash.
Dr. Young currently serves as the Richard and Jeanne Fisher Professor, Head of the Laboratory of Genetics, and vice president of academic affairs at The Rockefeller University. He received his bachelor's degree in Biology ('71) and Ph.D. in Zoology ('75) from The University of Texas at Austin. His postdoctoral research was completed at Stanford University School of Medicine in 1977.

Dr. Young's elected memberships include the U.S. National Academy of Sciences, the American Philosophical Society, the President's Council of the New York Academy of Sciences, the American Academy of Microbiology, and the Physiological Society, London (Honorary). He is also a recipient of the Gruber Neuroscience Prize (2009), Horwitz Prize (2011), Canada Gairdner International Award (2012), Massry Prize (2012), Wiley Prize, and the Shaw Prize (2013).

André (Andy) J. Nahmias, Distinguished Alumni

Dr. Andy Nahmias helped to discover the origins of HIV and pioneered local and global action on behalf of patients worldwide. As an undergraduate and master's student at The University of Texas at Austin, he researched the mechanisms of resistance of Staphylococcus aureus to penicillin. He went on to study pediatrics, virology, immunology, and public health, always seeking to discover something new. In 1964, he joined the faculty of Emory University as the Director of the Division of Infectious Disease in the Department of Pediatrics. There he identified a new Herpes simplex virus, HSV type 2, involved with genital and neonatal herpes. He also adapted new methods of diagnosis in the laboratory and coordinated the first NIH Antiviral Herpes Program from 1973-1990.

Dr. Nahmias, working with colleagues, traced the origin of the AIDS virus; having detected it in a sample from Kinshasa, the team discovered the roots of the virus were in Central Africa. While at Emory, he also established the first clinic for children with AIDS in the South and helped to introduce early routine HIV screening for pregnant women. He organized the first world conference on AIDS in children, adolescents and heterosexual adults attended by the World Health Organization and the Centers for Disease Control. Dr. Nahmias is also the author of an award-winning play and cantata about children with AIDS.
 
Leticia Nogueira, Emerging Leader  

Dr. Leticia Nogueira is the director of health services research at the American Cancer Society (ACS), responsible for investigating determinants of health disparities in the cancer care continuum that can be addressed by policy changes. Prior to joining ACS, Nogueira served as the director of the Environmental and Injury Epidemiology and Toxicology Unit (EIET), and as the epidemiology manager at Texas Cancer Registry, both at the Texas Department of State Health Services.

During her tenure at EIET, she directed five distinct state programs: the Texas Childhood Poisoning Prevention Program, the Injury Epidemiology and Surveillance Program, the Health Assessment Program, the Texas Occupational Health Surveillance Program, and the Texas Fluoridation Program. She also successfully secured $1.5 million as the principal investigator of two federal grants.

Nogueira holds a bachelor's degree in Biology from Universidade Estadual Paulista Júlio de Mesquita Filho, a master's degree in Public Health from the Harvard School of Public Health, and a Ph.D. in Molecular Biology from The University of Texas at Austin. She received the Woman in Cancer Research Award in 2013 and the Minority Scholar in Cancer Research Award in 2010, both from the American Association for Cancer Research. She also received the Fellows Award for Research Excellence from the National Institutes of Health in 2014 and was selected for the Executive Leaders Academy at the Texas Department of State Health Services in 2017.
Brian Kushner, Distinguished Service Dr. Brian Kushner is a successful entrepreneur who serves as the senior managing director at FTI Consulting where he leads the private capital practice, focusing on private equity, hedge, and activism funds and co-leads the technology practice, activism, and M&A solutions practice, and aerospace and defense practice. Prior to joining FTI, he co-founded CXO, L.L.C., a boutique interim and turnaround management company acquired by FTI in 2008.

Since 1992, Kushner has held a number of leadership roles including chief executive officer, chief restructuring officer, and director of more than 30 public and private technology, media, manufacturing, telecommunication, and defense companies. He has purchased or sold over 20 companies throughout his career. He also serves on the board of directors for a number of publicly-traded companies.

Kushner holds several degrees from Cornell University. In 1997, he received the KPMG's Information, Communications, and Entertainment Entrepreneur of the Year award in Austin for Industry Leadership in Entrepreneurial Companies of less than 200 Employees. In the fall of 2014, he served as the commencement speaker for The University of Texas at Austin's College of Natural Sciences. Kushner, now the chair emeritus for the Physics Task Force, is also a member of the college's Advisory Council. He previously served as co-chair of the FRI Task Force and chair of the Physics Task Force. 

Michael Dawkins, Distinguished Service

Michael Dawkins is an accomplished software engineer and proud UT Austin alumnus. Upon leaving the Forty Acres in 1968, he joined IBM in Houston as a software developer, dedicated to supporting NASA's Apollo and Skylab programs. Dawkins remained in Houston for 22 years primarily serving in management roles designed to support the development of NASA Space Shuttle Onboard and Mission Control Center software.
In 1990, Dawkins was promoted to General Manager of IBM Federal System in Manassas, VA. And from 1995 to 2007, he held various executive positions at IBM Global Services leading units including Application Services, Technology, and Global Services, Aerospace and Utility, and Energy Services. After 39 years of service, he retired from IBM in 2007.

Since completing his degree at UT Austin, Dawkins has maintained his connection to the university serving as a life member of the Ex-Students' Association of the University of Texas and a member of the College of Natural Sciences Advisory Council. He also serves as a member of the UT Development Board, the President's Associates, and Chancellor's Council Executive Committee. He and his wife, Nancy, have lived in Austin since 2000 and have four children and one grandchild. Their interests are primarily family, travel, and philanthropy.=

Gail Dianne Lewis, Distinguished Alumni

Gail Lewis received her bachelor's degree in Microbiology from the College of Natural Sciences in 1978 and her master's degree in Pharmacology from the University of Texas Southwestern Medical Center in 1984. Since 1985, Ms. Lewis has worked as a scientist for Genentech, Inc., an industry-leading biotechnology company that specializes in the creation of medicines used to treat patients with serious or life-threatening medical conditions. There, she currently serves as Senior Scientist of Molecular Oncology.

Ms. Lewis' research laboratory at Genentech, Inc. studies receptor tyrosine kinases as targets for the development of anti-cancer therapeutics, with emphasis on the HER/erbB family. Her early research efforts focused on the role of HER2 in HER2-amplified breast cancer, and the biological effects of antibodies directed against HER2. Studies by her lab demonstrated antibody-induced inhibition of breast cancer cell growth as a direct function of HER2 expression level. Her work led to the approval of several new drugs for breast cancer patients: Trastuzumab (HERCEPTIN®), Pertuzumab (PERJETA®), and Trastuzumab emtansine (KADCYLA®, T-DM1), all FDA-approved in the last five years. In addition, she is investigating an antibody that simultaneously targets EGFR and HER3 and is highly efficacious in cell culture and xenograft models of lung, head and neck, pancreatic, and colorectal cancer. Her role as laboratory director of a translational research lab has led to many publications in peer-reviewed journals and invitations to speak and present at international conferences.

Alan Stern, Distinguished Alumni

Dr. Alan Stern is a planetary scientist, space program executive, aerospace consultant, and author. He leads NASA's New Horizons mission, which successfully explored the Pluto system and is now exploring the Kuiper Belt — the farthest worlds ever explored by a space mission. In both 2007 and 2016, he was named to the TIME 100, a list of the world's most influential people. In 2007, he was appointed NASA's chief of all science missions. Since 2009, he has been an Associate Vice President and Special Assistant to the President at the Southwest Research Institute. Dr. Stern currently serves as the chief scientist of both World View, a near-space ballooning company, and the Florida Space Institute. In 2016, he was elected to be the board chairman of the Commercial Spaceflight Federation. His career has taken him to numerous astronomical observatories, to the South Pole, and to the upper atmosphere aboard various high performance NASA aircraft. He has been involved as a researcher in 24 suborbital, orbital, and planetary space missions, including nine for which he was the mission principle investigator; and he has led the development of eight scientific instruments for NASA space missions.

Before receiving his doctorate from the University of Colorado in 1989, Dr. Stern completed twin master's degrees in aerospace engineering and atmospheric sciences (1980 and 1981) and two undergraduate degrees in physics and astronomy (1978 and 1981) from the University of Texas at Austin. Dr. Stern has published over 270 technical papers and is the author of two books, The U.S. Space Program After Challenger (Franklin-Watts, 1987), and Pluto and Charon: Ice Worlds on the Ragged Edge of the Solar System (Wiley 1997, 2005).
 
Franziska Roesner, Emerging Leader

Dr. Franziska (Franzi) Roesner graduated from The University of Texas at Austin in 2008 with bachelor's degrees in Plan II and Turing Scholars Computer Science Honors. Dr. Roesner then went on to have a decorated graduate career as a student at the University of Washington, receiving a prestigious NSF Graduate Research Fellowship, a Microsoft Research Ph.D. Fellowship, the William Chan Memorial Dissertation Award, and the 2012 IEEE Security and Privacy's Best Practical Paper Award. Upon receiving her Ph.D. in 2014, she was hired by the University of Washington's Computer Science and Engineering Department as faculty, making her the first person to join the faculty directly after graduation.

Dr. Roesner currently serves as Assistant Professor in Computer Science and Engineering, as an Adjunct Assistant Professor in the Electrical Engineering Department, and as co-director of the Security and Privacy Research Lab at the University of Washington. Her research focuses primarily on computer security and privacy, particularly in improving computer security and privacy for end-users of existing and emerging technologies, including the web, smartphones, and emerging augmented reality and internet of things platforms. Her many published works on these subjects have gained her national attention, including in a featured cover article in the Communications of the ACM magazine. Her defense for web tracking was incorporated into the Electronic Frontier Foundation's "Privacy Badger" tool, and Dr. Roesner serves as a member of the DARPA ISAT advisory group and as program co-chair of USENIX Enigma 2017.
 
David H. Reitze, Distinguished Alumni

Dr. David H. Reitze is the Executive Director of the Laser Interferometer Gravitational-Wave Observatory (LIGO); a research professor at the California Institute of Technology; and a professor of physics at the University of Florida.
Dr. Reitze received his undergraduate degree at Northwestern University, graduating Phi Beta Kappa and with department honors in Physics in 1983. He earned his Ph.D. in Physics from The University of Texas at Austin in 1990. Dr. Reitze received an Outstanding Dissertation Award in 1991 for his research on the properties of liquid carbon. He spent two years as a postdoctoral member of the technical staff at Bell Communications Research and one year at Lawrence Livermore National Laboratory before joining the faculty of the University of Florida as an assistant professor of physics.

For the last five years, he has directed the LIGO Laboratory, a group of nearly 200 scientists and engineers from Caltech and the Massachusetts Institute of Technology (MIT) who designed, built and operates the LIGO Observatories in Hanford, WA and Livingston, LA.  He is a Fellow of the American Physical Society and the Optical Society of America, and he is a member of the LIGO Scientific Collaboration. In 2016, he announced the first direct detection of gravitational waves from a pair of colliding black holes, one of the most significant and stunning scientific results of the past decade.

Iris B. Apfel,  Distinguished Service

Iris B. Apfel studied art history at New York University and attended art school at the University of Wisconsin. Early in her career, she worked for Women's Wear Daily and interior designer Elinor Johnson.
In 1950, she and her husband Carl Apfel founded the textiles firm Old World Weavers, which they ran together until 1992. Their many high-profile projects included restoration work at the White House for nine administrations: Presidents Truman, Eisenhower, Kennedy, Johnson, Nixon, Ford, Carter, Reagan and Clinton. The Apfels' search for rare and unusual textiles took them all over the world, and it was during these travels that Ms. Apfel began collecting non-Western artisanal clothing and jewelry. She became known in high-society circles for her bold sense of style, and in the fall of 2005, the Metropolitan Museum of Art Costume Institute premiered an exhibition about her titled, "Rara Avis: The Irreverent Iris Apfel." The success of the exhibition propelled her into fame and made her into a cultural icon. Since then, she has been a mainstay in ads for companies such as MAC Cosmetics, Kate Spade, Macy's, and Citroen automobiles. She has a successful line of clothing on the Home Shopping Network (HSN) and was the subject of the 2015 documentary Iris, directed by acclaimed filmmaker Albert Maysles.

In 2011, Iris came to The University of Texas at Austin, where she became a visiting professor in the Textiles & Apparel Division of the School of Human Ecology. Each May she leads the UT in NYC program, where students spend a week in the fashion capitol of the world visiting with industry leaders.

The Welch Foundation, Distinguished Service

The Welch Foundation was created from an endowment by Texas oilman and philanthropist, Robert Alonzo Welch, and has grown into one of the nation's largest sources of private funding for basic research in chemistry. For more than 60 years, the Foundation has supported chemistry in Texas through research grants and a variety of other programs.

Following the dictates of Mr. Welch's will, the Foundation remains true to its mission of supporting fundamental scientific exploration that ultimately helps improve our world. The Foundation is guided by a board of directors, a scientific advisory board and professional staff all committed to building a robust scientific community in Texas that advances basic scientific knowledge.

Nicholas R. Conley, Emerging Leader

Dr. Nicholas R. Conley is CEO & Co-Founder of EpiBiome, a venture-backed startup based in South San Francisco whose mission is to curb the growing threat of multi-drug resistant "superbugs" by eliminating the use of shared-class antibiotics in agriculture.

Dr. Conley spent several years doing undergraduate research at The University of Texas at Austin where he authored several publications and won numerous awards, including the UT Co-Op George H. Mitchell Award, the Dorothy B. Banks Scholarship, the Chemistry & Biochemistry Authors' Scholarship, the Linus Pauling Award, and the American Chemical Society Outstanding Senior Award. He graduated in 2003 with a B.S. in Chemistry. In 2004, he won a National Science Foundation Graduate Research Fellowship and went on to pursue a graduate degree in Chemistry at Stanford University. In 2010, Dr. Conley did his post-doctoral research in Stanford University's School of Medicine.

Before founding EpiBiome, Dr. Conley developed next-generation hard disk drive (HDD) technologies as a Research Staff Member at HGST (formerly Hitachi Global Storage Technologies), a Western Digital Company. He has published 17 peer-reviewed journal articles and holds several patents. He also has founded several skin care and oral health companies. During his free time, he enjoys competing in triathlons and spending time with his basset hound.

John D. Butler, Distinguished Alumni

John D. Butler, Rear Admiral, U.S. Navy (Retired) is the Vice President, Naval Strategic Systems for Lockheed Martin Space Systems Company in Washington, DC.  He joined Lockheed Martin in September 2005, after having completed a 31-year career as a Submariner and Engineering Duty Officer.

A native of Texas City, TX, he received his BS in Chemistry from the University of Texas at Austin in 1974 and his MS in Engineering Acoustics from the Naval Postgraduate School in 1986.  He is also a graduate of the Management Program for Executives at the Katz Graduate School of Business, University of Pittsburgh and the Professional Summer at the Massachusetts Institute of Technology.  Butler was commissioned in the Navy via the Nuclear Power Officer Candidate Program in 1974.

He received his CBE (Commander of the Most Excellent Order of the British Empire) from Her Majesty Queen Elizabeth II in 2010.  His military awards include the Navy Distinguished Service Medal, Legion of Merit (3 awards), Meritorious Service Medal (3 awards), in addition to other service and unit awards.

John is the Lockheed Martin Focus School Corporate Executive for the University of Texas at Austin and serves as a member of the College of Natural Sciences Advisory Council, Chancellor's Council, Commission of 125, Littlefield Society and President's Associates at the University of Texas at Austin.  He also serves as a member of: the Board of Directors for the U.S. Navy Memorial, the Board of Directors for the Navy Historical Foundation, the Advisory Board of the National Defense Industrial Association - Undersea Warfare Division, and as an Admiral in the Texas Navy.  Butler is also a life member of the Texas Exes Ex-Students Association.

Glenn A. Rogers, Distinguished Service

Glenn A. Rogers, a retired orthodontist, is a native of Big Spring, Texas, and has lived in Midland with his wife Louan since 1965. Rogers graduated Plan II from The University of Texas.  While at UT, he was a selected for membership in the Silver Spurs and was a recipient of the Cactus Goodfellow Award. Rogers received his D.D.S. and M.S.D. degrees from Baylor University College of Dentistry in Dallas.

Glenn is a past president of the Permian Basin Dental Society and is a retired member of the American Association of Orthodontists.  He served on the Texas Memorial Museum UT West Texas Leadership Council, Midland Texas Exes Board, and is an honorary member of the College of Natural Sciences Advisory Council, serving as chair in 2012-2014. He continues on the CNS Advisory council, Chancellor's Council Executive Committee, the Texas Leadership Society, the Littlefield Society and the Plan II Visitors Committee. Rogers is also a life member of the Texas Exes Ex-Students Association. In Midland, he serves on the Midland Memorial Hospital Foundation Board of Governors as well as the Midland College Foundation Board. Glenn served on the College's Strategic Planning Task Force and initiated a Council task force to ensure Council actions were in alignment with the College's strategic plan.

Glenn, a true friend of the College, has provided thoughtful leadership and support under three deans and an interim dean. He was the driving force, inspiration and host of the College's inaugural Roadshow in Midland. Since then, the Roadshows have taken off across the country providing an opportunity for alumni and friends to reconnect to the College.  As Glenn says, "What starts in Midland changes the world!"

Sarah Simmons, Distinguished Service

Sarah Simmons graduated from Angelo State University with a BS in Biology in 1995 and completed her PhD in Molecular Systematics in 2002. Simmons is currently a Senior Program Officer at the Howard Hughes Medical Institute (HHMI).

Prior to joining HHMI, she was the assistant dean for honors and research where a new and innovative program was born – The Freshman Research Initiative (FRI). Under her leadership, Simmons led the growth of FRI from 45 students to more than 800 participating freshmen all doing cutting edge research. She worked tirelessly to integrate the research and teaching missions of the University of Texas into this program and our students. Simmons convinced faculty that freshmen could make meaningful contributions to their research; that curriculum committees should allow freshmen to earn lab credit for their research; and she was responsible for ensuring grant funding for this groundbreaking program.  She accomplished all this and more through her dedicated and innovative leadership.
Since 2005, more than 6,000 freshman students have participated in the FRI program. Simmons seeing the potential early in the program was the 'nucleating agent' that brought key players together and made the program into the national model for undergraduate science education that it is today.
 
Dan Graham, Emerging Leader

Dan Graham co-founded BuildASign.com in 2005 and oversees the company's growth strategy and plays a key role in its philanthropic efforts and talent acquisition. Dan is a winner of the Ernst & Young Entrepreneur Of The Year ® 2013 Central Texas award. He is also a recipient of the Austin Business Journal's 2012 Best CEO Award, and was named 2012 Austinite of the Year and the Business and Entrepreneurship category winner by Austin Under 40, recognizing his success as a business owner as well as his commitment to philanthropic work.

As a native Austinite, Dan personally gives back to the Austin community through participation on the Board of Directors for numerous philanthropic organizations including United Way for Greater Austin, Caritas of Austin, Greenlights and the Austin Chamber of Commerce among several others. He also acts as a mentor to aspiring young entrepreneurs working with Capital Factory and Owen's Garage, an incubator space he opened in 2014 that serves as a co-working space for 10 companies.

Dan earned undergraduate degrees in computer science and philosophy from The University of Texas at Austin and a J.D. from The University of Texas at Austin School of Law.

James P. Allison, Distinguished Alumni

James Allison is a professor and chair of The University of Texas MD Anderson Cancer Center Department of Immunology in the Division of Basic Science Research. He directs MD Anderson's Immunology Platform and is deputy director of the David H. Koch Center for Applied Research in Genitourinary Cancers, Department of Genitourinary Medical Oncology – Research. He also is a Howard Hughes Medical Institute Investigator. Allison earned his doctorate at The University of Texas, Austin, and did his postdoctoral fellowship in molecular immunology at Scripps Clinic and Research Foundation, La Jolla, CA. He came to MD Anderson in 2012 from Memorial Sloan-Kettering Cancer Center in New York. Allison's research focuses on the mechanisms that govern T cell responses and applying that basic understanding to overcome cancer's evasion of attack by the immune system. His fundamental discoveries include the T cell antigen receptor used by T cells to recognize and bind to antigens; the co-stimulatory molecule CD28 that must signal the T cell to launch an immune response to a bound antigen; and the immune system inhibitory checkpoint molecule CTLA-4, which inhibits activated T cells from attacking. Allison developed an antibody against CTLA-4 that became ipilimumab, the first drug ever shown to increase survival for patients with metastatic melanoma. It was approved by the U.S. Food and Drug Administration in 2011. Additional checkpoints and co-stimulatory molecules also have been identified. Allison is exploring combinations of immunological therapies and targeted drugs in preclinical studies to more effectively treat a variety of cancers.

Hideko S. Kunii, Distinguished Alumni

Hideko Kunii was corporate senior vice president of the Ricoh Corporation from 1982-2008. There she was in charge of research & development in the software, system and communication fields and responsible for technology strategy in several fields including document solutions, middleware, embedded systems and networking. After retiring from the Ricoh Corporation, she served as corporate senior vice president and chairperson of a major Ricoh software research center. She currently serves as deputy president and professor at the Graduate School of Engineering Management and is general manager of gender equality promotion at the Shibaura Institute of Technology. She has served as a member of councils to several Japanese Ministries, including Education, Culture, Sports, Science and Technology, and Internal Affairs and Communications.  In February 2014 she was appointed as the first female member of the Board of Directors of the Honda Motor Company. She received M.S. degrees from Ochanomizu University in 1973 and San Jose State University in 1976, and her Ph.D. in Computer Sciences from The University of Texas at Austin in 1983.
 
Ralph T. Hull, Distinguished Service

Ralph Hall has lived his entire life in Houston except for seven years in Austin, Texas, while attending the University of Texas. He started UT Law School in the summer of 1969 and joined the U.S. Air Force National Guards that fall.  Mr. and Mrs. Hull were married on January 24, 1970 in Dallas, Texas. Upon completion of law school, Mr. and Mrs. Hull moved to Houston, where Mr. Hull practiced law for four years before devoting his full time to handling his personal investments.  For over twenty-five years, his primary investments were in small Houston area community banks. Although Mr. Hull has contributed to and served on advisory boards of several Houston area charities, his primary interests have always been his church and the University of Texas.  Mr. and Mrs. Hull attend Second Baptist Church, Houston, Texas.  Mr. Hull serves on the advisory councils and is a life member of the College of Natural Sciences and the McCombs School of Business.  He also serves on the Longhorn Foundation and UT Health advisory councils and is a member of the Chancellor's Council Executive Committee, the Littlefield Foundation and is a life member of the Ex Students Association. He received a B.A. in Finance in 1969 and a J.D. in Law in 1972 from The University of Texas at Austin.
 
Robert W. O'Rear, Distinguished Service

Robert O'Rear was employed by TRW Systems in the Aerospace Division from 1966 to 1971. In TRW contracts with NASA, O'Rear helped to write the programs that guided the Command Module back through the Earth's atmosphere during Apollo missions to the Moon. After finding success with an entrepreneurial venture, he interviewed with a software development start-up located in Albuquerque, New Mexico. In 1977 he became employee number seven at Microsoft, Inc. As Microsoft's chief mathematician and project manager, O'Rear was the co-author of the first version of MS-DOS and helped place Microsoft's software on the first IBM Personal Computer. He retired from Microsoft in 1993. O'Rear joined the College of Natural Sciences Advisory Council in 1994 and has been an active member since, traveling to Austin to participate in the life and initiatives of the college. His impact is best realized by walking into the stunning Gates-Dell Computer Science Building that he worked with friend, Bill Gates to fund in 2009.  He and his wife Cathy also funded a research stream in the college's Freshman Research Initiative in Bill and Melinda Gates' honor. He received a B.A. in Mathematics in 1964 from The University of El Paso and a M.A. in Mathematics in 1966 from UT Austin.
 
Marissa Duswalt Epstein, Emerging Leader

Marissa Duswalt was awarded a Truman Scholarship in 2009 to recognize her leadership and curiosity regarding childhood obesity. She graduated Phi Beta Kappa from the College of Natural Sciences with a B.S. in Nutrition with Special Honors in 2010 and was chosen as a Dean's Honored Graduate. While in Austin, Marissa immersed herself in food and nutrition experiences – she worked at Dell Children's hospital in pediatric dietetics; she managed Austin High School's cafeteria; and she worked with KIPP Austin schools to build a comprehensive program to teach kids about healthy eating, gardening, and cooking.  After becoming a registered dietitian, Marissa moved to Washington, D.C. to serve in the Office of the Secretary of the US Department of Agriculture. She was soon asked to join the White House Office of the First Lady as Associate Director of Policy and Events for the Let's Move! initiative. The initiative seeks to engage all members of society in an effort to ensure American children have the opportunity to reach a healthy adulthood. It intersects the disciplines of science, economics, culture, and policy. Duswalt served on the White House staff for over a year, implementing many successes of the Let's Move! initiative through innovative policy programming, public-private partnerships, and public marketing. Currently, Marissa is enrolled in the MBA program at Stanford University where she is using skills learned at UT Austin, USDA, and the White House to further her passion of nutrition, consumer behavior, and culinary science to improve our American food culture.

Mary Ann Rankin

Mary Ann Rankin is the eldest of five siblings, born in Gary, Indiana to musician parents Edward Richmond and Anne McIsaac. Her father was a professor of voice and her mother was an accomplished opera singer.

Rankin received her bachelor's degree in biology and chemistry from Louisiana State University, was a National Science Foundation pre-doctoral fellow at the University of Iowa and Imperial College Field Station, Ascot, England, and earned a doctorate in physiology and behavior from the University of Iowa in 1972. She was a National Institutes of Health post-doctoral fellow at Harvard University until joining The University of Texas at Austin in 1975 as an assistant professor of zoology.

Rankin spent 36 years at the University of Texas, 17 of which she served as the dean of the College of Natural Sciences. She implemented and oversaw many successful undergraduate programs including UTeach, which prepares future math and science secondary school teachers, and the Freshman Research Initiative, which integrates research experience into the freshman curriculum.

Rankin was also responsible for raising over $800 million in private funding for new research centers, academic programs, and academic buildings including the Norman Hackerman Building and the Bill & Melinda Gates Computer Science Complex and Dell Computer Science Hall.

After leaving The University of Texas at Austin, Rankin spent a year as CEO of the National Math and Science Initiative in Dallas, a public-private partnership dedicated to expanding the pipeline of science, technology, engineering and mathematics (STEM) graduates and K-12 teachers.

In 2012, Rankin was appointed senior vice president and provost of the University of Maryland, College Park.

Rankin is a member of the American Entomological Society, the Royal Entomological Society, and the American Association for the Advancement of Science. She serves on several non-profit boards including the Southwest Research Institute, the Science Education Advisory Board of the Howard Hughes Medical Institute, and the Advisory Committee for the Division of Education and Human Resources at the National Science Foundation.

Thomas L. Baker

Thomas L. Baker, 65, was born in Missouri and lived in the small town of Bismarck until his parents moved to Dallas, Texas just before his sixth birthday. Baker graduated from The University of Texas at Austin with a bachelor's degree in mechanical engineering in 1968.
Baker began his career as a plant engineer with Dallas Power & Light in 1968. He was elected vice president and then senior vice president of TU Electric and TU Services in the late 1980s. In 1987, he was elected to the board of directors of TU Electric and was made principal financial officer of Texas Utilities Company. He is currently chairman emeritus of Energy Future Holdings Corp., formerly TXU Corp.

Baker serves his community with the same energy and leadership he applies to his professional commitments. He is currently on the boards of Children's Health Services of Texas, the Children's Pediatric Research Institute at Southwestern Medical School and the Circle Ten Council of Boy Scouts of America. Baker has been a member of the College of Natural Sciences Advisory Council Foundation for 19 years, serving as chairman from 2006 to 2008 and is currently the chairman of the Engineering Advisory Board of the Cockrell School of Engineering. He is a past president of the City of Dallas' Park and Recreation Board and past chairman of the board of the Greater Dallas Chamber of Commerce.

Baker has been married for 46 years, and he and his wife Nancy have two children and six grandchildren. In his spare time, he enjoys riding his Harley Davidson motorcycle.

James D. Dannenbaum

James D. Dannenbaum, 72, was born in Houston, Texas. He attended The University of Texas at Austin, where he earned his bachelor of science degree in civil engineering in 1962. During his college days, Dannenbaum was selected as the Outstanding Senior by Tau Beta Pi Engineering Honorary. He was member of the Friar Society and was president of the Silver Spurs. In 1961, he was named the Outstanding Male Student of the university.
Dannenbaum currently serves as chairman of Dannenbaum Engineering Corporation, a Texas-based consulting engineering firm. Dannenbaum Engineering Corporation has been providing professional services to municipal, state and federal agencies, and private clients for 65 years.

Dannenbaum is an active member of the Houston community and has received numerous awards including "One of Four Outstanding Young Men of Houston in 1969" from the Houston Junior Chamber of Commerce, "Engineer of the Year for 2004" by the Greater Houston Chapter of Texas Society of Professional Engineers, and "2004 TSPE Outstanding Engineer of the Year for the State of Texas" by the Texas Society of Professional Engineers.

In 2007 Governor Perry appointed Dannenbaum to the UT System Board of Regents. He has been a member of the College of Natural Sciences Foundation Advisory Council for 32 years and served as chairman from 1984 to 1987.
He married his high school sweetheart, Shirley Kay in 1963. They have two children and five grandchildren. In his personal life, Dannenbaum has been a lay reader at St. John the Divine Episcopal Church in Houston since 1955, with interim service at the Church of the Good Shepherd in Austin from 1958 through 1962.

James A. Prentice

James A. Prentice, 75, was born in Brady, Texas, the son of public school teacher parents. He was accompanied into this world by his twin sister, Sharon. He attended The University of Texas at Austin, where he was active in Kappa Alpha Order and the Texas Cowboys, was inducted into freshman and pre-medical honor societies, and earned his bachelor's degree after three years in 1958. He continued his education at the University of Texas Southwestern Medical School in Dallas, receiving his M.D. in 1962. Specialty training at Bethesda Naval Hospital and Yale-New Haven Hospital led to board certification in anesthesiology, which he practiced until his retirement in 2002.

Prentice served in the United States Air Force Medical Corps in Texas and in Maryland from 1963 until 1970, resigning the rank of major to accept a staff position at Mayo Clinic and as associate professor in Mayo Medical School in Rochester, Minnesota until 1978, when he returned to Austin to continue in private practice with Austin Anesthesiology Group until his retirement.

Prentice's volunteer efforts on behalf of The University of Texas at Austin include service on the College of Natural Sciences Foundation Advisory Council since 1991, which he chaired from 2008 to 2010, and on The Commission of 125. He is currently a member of the Texas Exes Council, the University of Texas Development Board and the Board of the University of Texas Foundation.

Prentice also serves on the board of the Austin Symphony Orchestra and on the Community Health Access committee of St. David's Foundation. He is a past president of the Travis County Medical Society.

Prentice's marriage in 1967 to fellow Austinite Linda Gilbert Prentice, M.D. has blessed them with three children and six grandchildren. They are both are members of Chancellor's Council, Littlefield Society, 1881 Society and the President's Associates.

The Honorable Kay Bailey Hutchison

Senator Kay Bailey Hutchison is the first (and to date only) woman to represent Texas in the U.S. Senate, which she joined in 1993. Hutchison grew up in La Marque, Texas and graduated from The University of Texas at Austin and the University of Texas Law School. She was twice elected to the Texas House of Representatives and served as the Texas State Treasurer.

Senator Hutchison has established a well-deserved reputation as one of the Senate's leading advocates for science, education and competitiveness. She was instrumental in establishing The Academy of Medicine, Engineering, and Science of Texas (TAMEST) in 2004. During her tenure in the Senate, Texas has moved to third in the nation in receipt of federal research and development expenditures.

As the Ranking Republican on the Senate Committee overseeing NASA, Senator Hutchison has been a strong, effective, supporter of space exploration. In 2010, Senator Hutchison negotiated a bipartisan NASA reauthorization bill that will safeguard America's human spaceflight capabilities while balancing commercial space investment with a robust mission for NASA.

Senator Hutchison is currently the Ranking Republican Member on the Senate Commerce, Science, and Transportation Committee. Senator Hutchison also serves on the Appropriations Committee and leads the Appropriations Subcommittee on Commerce, Justice, and Science as the ranking Republican. In the 110th Congress, Senator Hutchison served as the Chairman of the Republican Policy Committee, the fourth ranking position in Republican leadership.

2000–2009 Award Winners

Corbin J. Robertson, Jr.

Valleau Wilkie, Jr.

Susan T. Jastrow

Norma Martinez Lozano

Matthew M. Winkler

Larry R. Faulkner

Richard J. Hawkins

J. Weldon Koenig

Edith S. McAllister

Ben F. Vaughan III

L. Decker Dawson

Steve McKnight

William and Bettye Nowlin

Marc Seriff

Sara Martinez Tucker

Robert E. Boyer

Marye Anne Fox

John A. Jackson

Louis A. Beecherl, Jr.

Harry Lucas, Jr.

Rom Rhome

1991–1999 Award Winners

Jeffrey Leo Kodosky
Thomas V. Shockley III 
Sonia Wolf Wilson
Roland Krezdorn Blumberg
Don R. Boyd
Priscilla Pond Flawn
John Alton Burdine, Jr.
Winifred Small Jones
William Shive
William E. Gipson
H. David Medley
Lorraine I. Stengl
Peter O'Donnell, Jr.
Joseph C. Walter Jr.
George Christian
Jean Welhausen Kaspar
Lorene Rogers
Peter T. Flawn
Jack E. Myers
Curtis T. Vaughan, Jr.
Donald M. Carlton
James R. Moffett
J. Virgil Waggoner
Jean Andrews
Thomas D. Barrow
John F. Bookout Jr.