Texas Science Festival Inspires Texans to Delve into Discovery
February 10, 2023 • by Staff Writer
Go deep in the heart of science this month and next.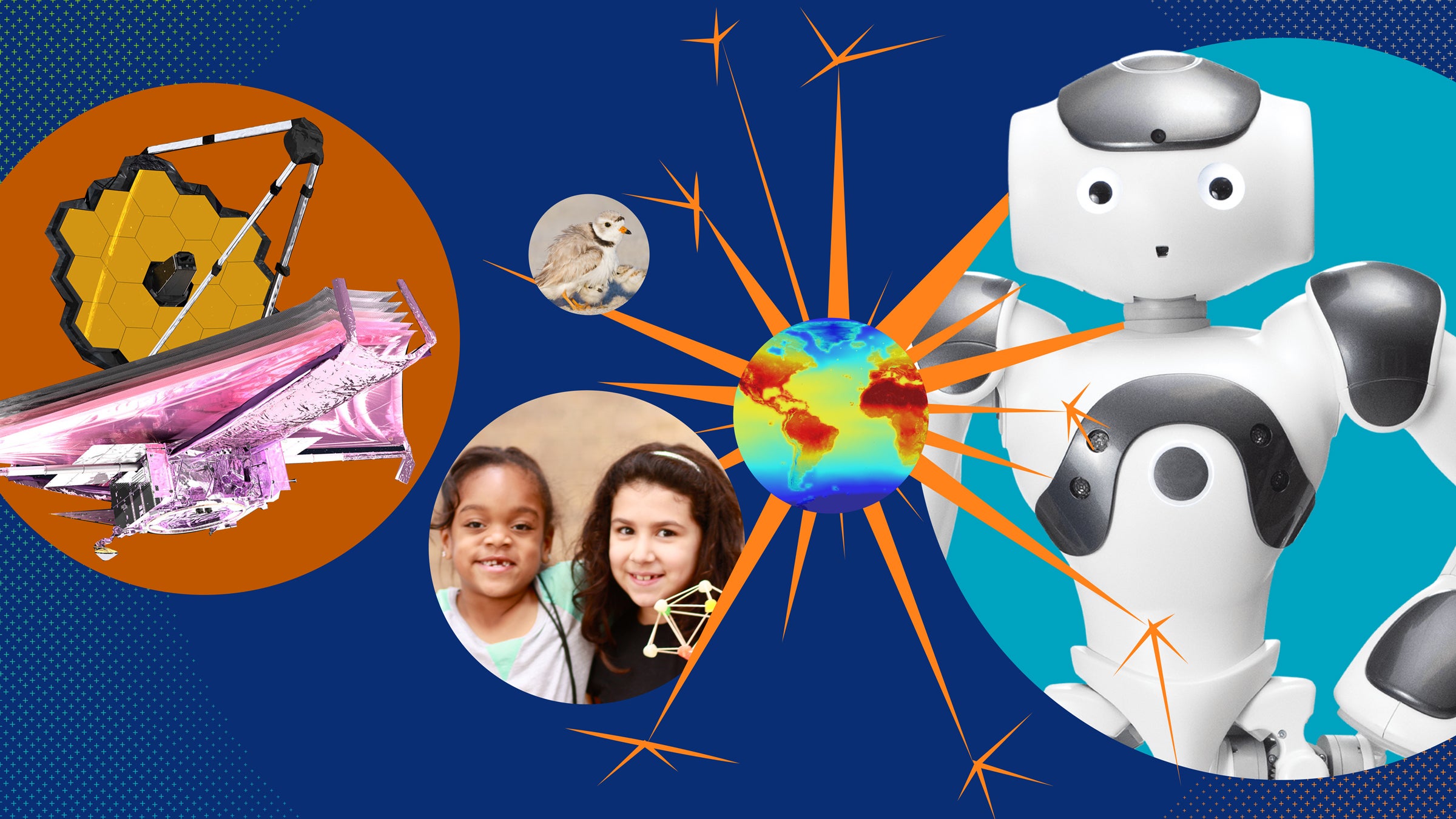 A talk from a leading researcher with the James Webb Space Telescope, STEM Girl Day at UT Austin, a panel discussion on AI and an event about Texas and its coastal birds are among more than 20 featured programs with leading scientists, authors and innovators at the Texas Science Festival. Registration is open now and free.
---
This spring, science and research take center stage at the Texas Science Festival. Happening Feb. 21 through March 4, the event is open to all and offers something for everyone—with options to join in or out of Texas. Participants of all ages will engage with, understand and be invigorated by scientific discovery at this year's event, themed around "Impact and Ideas to Transform Lives."
Sponsored by The University of Texas at Austin, the festival program, with more than 20 virtual and live offerings, features nearly 50 scientists, authors, innovators and experts working in some of the hottest areas right now, including artificial intelligence, astronomical exploration with the James Webb Space Telescope and studying the intersection of climate change and the Texas electricity grid. The festival's panels, podcasts, storytelling and social events explore everything from medical breakthroughs, like COVID-19 and RSV vaccine development, to practical insights, like how to improve your health and financial outlook with available machine learning tools. Sessions also delve into wonder and discovery more broadly, with sessions featuring authors in discussion with scientists and naturalists about such topics as animal perception and what science can glean from indigenous conceptions of the world.
There are also Texas-themed sessions that take a close look at the state's coastal shorebirds, upcoming eclipse watching in the Lone Star State — and even the science of bluebonnets and longhorn cattle.
"Research and discovery are at the heart of everything we do at UT Austin," said David Vanden Bout, dean of the College of Natural Sciences, which is hosting the event. "Our work leads to a new understanding of the world every day. Through the Texas Science Festival, we hope to share that sense of discovery — and a sense of awe — with Texans."
More highlights of the festival include:
Discussions on pressing global topics such as Alzheimer's and dementia, opportunities for women in STEM and achieving health equity.
Coordinated programming with Texas programs and channels, including TEDxUTAustin, STEM Girl Day, Hot Science – Cool Talks, Two Guys on Your Head, UT Austin's Planet Texas 2050 Symposium and Good Systems and The Disconnect, the award-winning KUT News podcast.
Conversations with award-winning science writers, including Ed Yong, author of "An Immense World," Robin Wall Kimmerer, author of "Braiding Sweetgrass," and Gregory Zuckerman, author of "A Shot to Save the World."
Astronomy discussions where attendees will "glimpse the early universe," hear about research from the James Webb Space Telescope and take a tour of deep sky views with the McDonald Observatory livestreaming from its powerful West Texas telescope.
The Texas Science Festival was launched virtually in 2021 to help Texans connect with science during COVID-19. This year, the hybrid version is organized along tracks that align with UT's research priorities: Energy & The Environment, Health & Wellbeing and Technology & Society.
"The Texas Science Festival reflects our aspiration to be the world's highest-impact public research university," said UT executive vice president and provost Sharon L. Wood. 
With the exception of TEDxUTAustin which requires a separate ticket, events are free but space is limited. To learn more or register to attend, visit sciencefest.utexas.edu.
Share
https://cns.utexas.edu/news/announcements/texas-science-festival-inspires-texans-delve-discovery
---