NSF Awards Graduate Research Fellowships to 23 UT Natural Sciences Students
April 3, 2023 • by Christine Sinatra
Dozens of graduate and undergraduate students of UT Austin's College of Natural Sciences were honored this year by the National Science Foundation.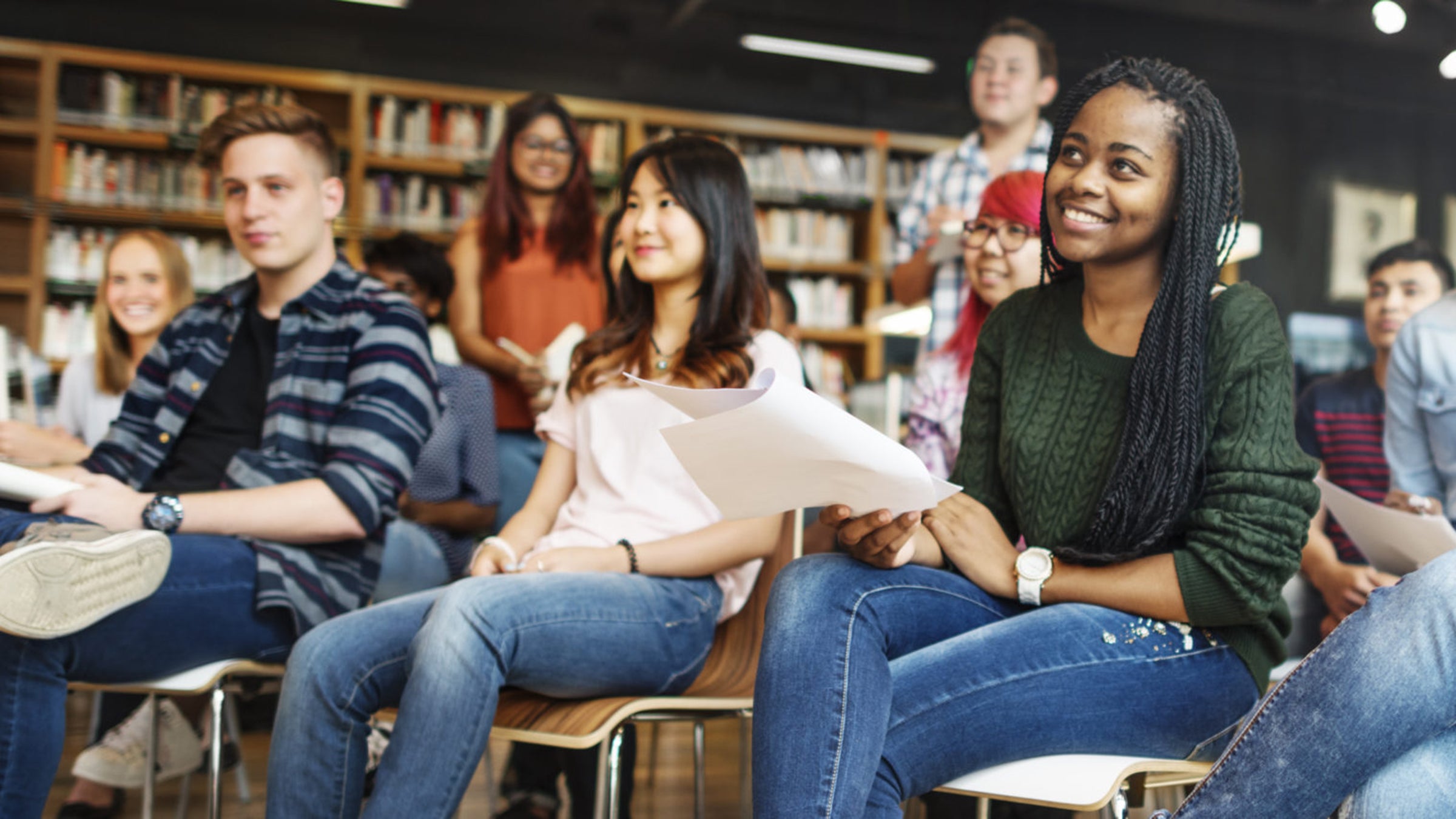 National Science Foundation Graduate Research Fellowship
---
Dozens of College of Natural Sciences students at The University of Texas at Austin have received notification from the National Science Foundation (NSF) that they are recipients this year of awards or honorable mentions in the competition for NSF Graduate Research Fellowships.
NSF-GRFs are given to students pursuing or planning to pursue a research-based graduate degree program in a STEM-related field. The fellowship is awarded to exceptional individuals to support furthering their research and professional advancement, as promising emerging scientific leaders.
​This year, the program awarded fellowships to 10 undergraduates or recent alumni of the college and 13 graduate students in the College of Natural Sciences. Four other graduate students and four other undergraduate students and recent alumni were awarded honorable mentions. Below are the recipients, their programs of study and the research areas for which they received fellowships and honors.
2023 Graduate Research Fellowship Recipients
Edith K. Amason, Chemistry graduate student – Chemical Structure, Dynamics, and Mechanism
Pranav Atreya, Computer Science undergraduate student – Robotics
Celeste Barnaby, Computer Science graduate student – Formal Methods, Verification, and Programming Languages

Vidal Bejar-Padilla, Cell and Molecular Biology graduate student – Developmental Biology

Amy Marie Bradford, Mathematics graduate student – Algebra, Number Theory, and Combinatorics

Katherine Alexandra Faulkner, Environmental Science undergraduate student – Paleontology and Paleobiology

Matthew Robert Giordano, Computer Science undergraduate student – Computer Systems and Embedded Systems

Vishnu Iyer, Computer Science graduate student – Quantum Information Science

Maria Larina, Computer Science undergraduate student – Bioinformatics
Jack Lloyd, Marine Science graduate student – Biogeochemistry
James Mang, Astronomy graduate student – Astronomy and Astrophysics

Emily Britton May, Biology undergraduate student – Cognitive Neuroscience

Carson Blake Molder, Computer Science graduate student – Computer Architecture
Alexa Morales, Astronomy graduate student – Astronomy and Astrophysics
Geoffrey Mon, Computer Science graduate student – Algorithms and Theoretical Foundations
Brandy Routh, Neuroscience graduate student – Neurosciences
Benjamin Lawrence-Sanderson, Physics/Plan II undergraduate student – Particle Physics

Aniket Sanghi, Astronomy undergraduate student – Astronomy and Astrophysics

Aislinn E. Smith, Mathematics (B.S., '22) – Topology
Maria Straight, Astronomy graduate student – Astronomy and Astrophysics

Alfredo J. Velasquez, Human Development and Family Sciences graduate student – Human Development & Family Sciences

Lincoln Weber, Physics graduate student – Condensed Matter Physics
Kevin Zhou, Chemistry undergraduate student – Macromolecular, Supramolecular, and Nanochemistry
2023 Honorable Mentions
Eman Asaad Alasadi, Chemistry graduate student – Chemical Structure, Dynamics, and Mechanism

Nada W. Elessawy, Chemistry alum (B.S., '21) – Chemical Measurement and Imaging
Holland Kate Frieling, Physics/Plan II undergraduate student – Condensed Matter Physics

John Houghteling, Physics undergraduate student – Particle Physics

Celena Marsters, Chemistry graduate student – Chemical Structure, Dynamics, and Mechanism
Hoang Pham, Chemistry graduate student – Chemical Catalysis
Ishika Rashed, Chemistry graduate student – Chemical Measurement and Imaging
Mady S. Telford, Microbiology graduate student – Microbial Biology
Share
https://cns.utexas.edu/news/accolades/nsf-awards-graduate-research-fellowships-23-ut-natural-sciences-students
---