Deepening Experience
Balancing school, work, admissions exams and impending graduation can seem daunting, so don't forget to reach out for support when you need it, too.
Here are some things to consider for your third year as you explore your options and surroundings and connect with opportunities to broaden your personal and professional development.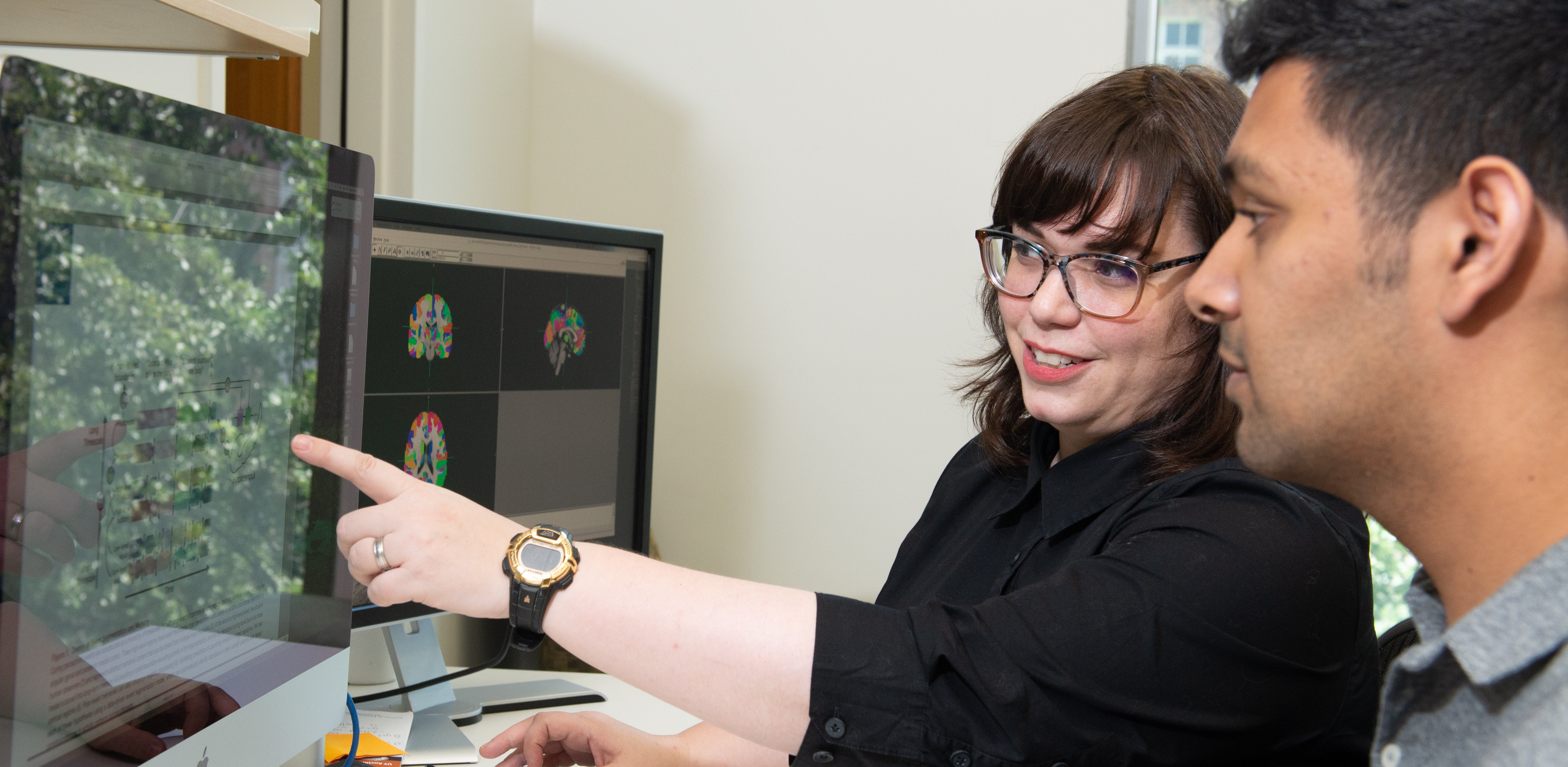 Career planning

Perhaps by now, you have had an internship, and/or done some graduate or professional school research to narrow down options and develop your plans. If not, now is the time to get started!

Have you met with a Career Coach? Graduation and your career are right around the corner! Set up a one-on-one meeting with a career coach to discuss your goals. Now is the time to narrow down your career choices and start doing some intensive research, informational interviews and job shadowing. Register with Handshake, the Career Services database to help you connect with internships, employers, and career-related events.

Are you on a Pre-Health Professions path? If so, you probably already know what prerequisite courses you need to complete you need to complete before you apply and/or graduate. But do you know everything else that comes along with being a competitive applicant?

Job shadowing, volunteer work, and student orgs are all great ways to learn more about your chosen health profession (and strengthen your application). The Health Professions Office hosts many workshops, whether you are ready to troubleshoot the application process, or still deciding which pathway you would like to pursue. They also host speakers—so go hear directly from health professionals doing the job you want!
Graduate school

Thinking about graduate school? CNS Career Services offers a number of resources to help you be sure you're on track—or ready to get started—on your path to graduate school.
Resume building

Is your resume up to date? Not sure what to include on your resume? CNS Career Services has resources to help you get started. Create one and, once you have a draft resume, set up an appointment with a Career Coach to review and revise your resume.

Before sending out your resume to potential employers, build and maintain your LinkedIn profiles.
Make connections

Is your resume not as full as you would like? It's never too late to get involved! Connect with UT alumni who are doing things that you are interested in.

Do you have at least one faculty member you would feel comfortable asking to be a reference? If not, now's the ideal time to begin building those relationships. Professors want to talk to you and learn more about your goals. Office hours are the ideal time to start those conversations with your professors (just maybe not the office hours the day before an exam).
Going abroad?

Are you planning to study abroad? Your third year is the ideal time to go: fall, spring and summer programs are available.

There are programs to fit every major and interest, so spend some time exploring your options. Meet with your academic advisor to review your four-year plan and determine the best time for you to study abroad. Find out what kinds of classes you'll need to complete while abroad. Narrow down the locations you are interested in visiting, and explore those programs. Meet with Texas Global, UT's study abroad office, to initiate your application and learn all of the details you need to know.

Learn more about internship programs and opportunities abroad from UT's General Internship Abroad Information.

Are you on a pre-health track? Explore opportunities abroad related to health fields, but be sure to read through the Health Professions Office's Study Abroad Guide to ensure you are making the best choice.  
Explore Austin arts & culture

You don't have to leave campus to find great art and cultural experiences. With Campus Life: Arts and Culture, you can find out what's happening now and what's coming up on and around campus.

Be sure to schedule in breaks from campus to explore Austin while you are here! The arts and culture scene is vibrant and there is so much to do, don't miss your chance to get the most out of your four years in Austin. 

What is Austin all about? Read more about life in Austin. Create your Austin bucket list! What do you want to do before you graduate? 
Delve into EL (that's experiential learning!)

Experiential learning is any learning that supports students in applying their knowledge and conceptual understanding to real-world problems or situations. The college provides a guide with experiential learning opportunities for every major. By engaging in formal, guided, authentic, real-world experiences, you can:

deepen your knowledge through repeatedly acting and then reflecting on this action,
develop skills through practice and reflection,
support the construction of new understandings when placed in novel situations, and
extend your learning as you bring your learning back to the classroom.