Schedule a Consult
CNS peer ambassadors are available to meet with students interested in finding a research placement. Make an appointment by emailing SEOAmbassadors@austin.utexas.edu.
---
Steps to Joining a Research Lab
Step 1: Explore and identify your interests
Ask yourself ... What are you genuinely interested in? What drew you to science in the first place? Are there courses/topics that you want to know more about? Is there a particular research area or topic you have in mind? 
Step 2: Come up with a list of 3-5 faculty members who are doing research that is a good fit for your interests.
Browse CNS departmental faculty profiles.
Use your network – speak with faculty members/instructors, TA's, your peers, advisors, etc.
Check out EUREKA!, UT Austin's searchable database supporting undergraduate research.

Check out the CNS Experiential Learning Office's weekly Handshake newsletter for more opportunities.
Step 3: Prepare to contact faculty members
Come up with a list of 3-5 faculty members you'd like to contact about assisting on a project.
Plan to contact them one at a time.
Before contacting them, find the list of recent publications by this person. Browse titles and abstracts.
Step 4: Email faculty members
What should you include in an email?
Use professional, formal writing, and keep your message brief.
Introduce yourself and give your background and qualifications.
Show interest in the research taking place in that group, not just in your personal gains.
Express interest in assisting on the project.
Ask if there's a convenient time to meet to discuss project and possibilities.
Include your full contact info.
For sample emails, see the resource section at the bottom of this page.
Step 5: Meet with faculty member
 Prepare to answer these kinds of questions:
Why do you want to get involved in research?
What is it that made you want to join our research group?
How much time can you dedicate to research? (hours per week and number of semesters)
Step 6: Do research!
What if all goes well and you join a research group? Clear communication from the outset is important.
Research can be done as a volunteer, for course credit, or sometimes, for more advanced positions, for pay. Speak with your faculty supervisor about options.
Negotiate a plan/schedule with your faculty mentor. Keep your commitment. Ask, if anything is unclear.
Ask key questions like:
Is there any reading I should do to prepare?
Is there a weekly lab meeting I should plan to attend?
Who should I schedule my lab time with?
What other expectations do you have?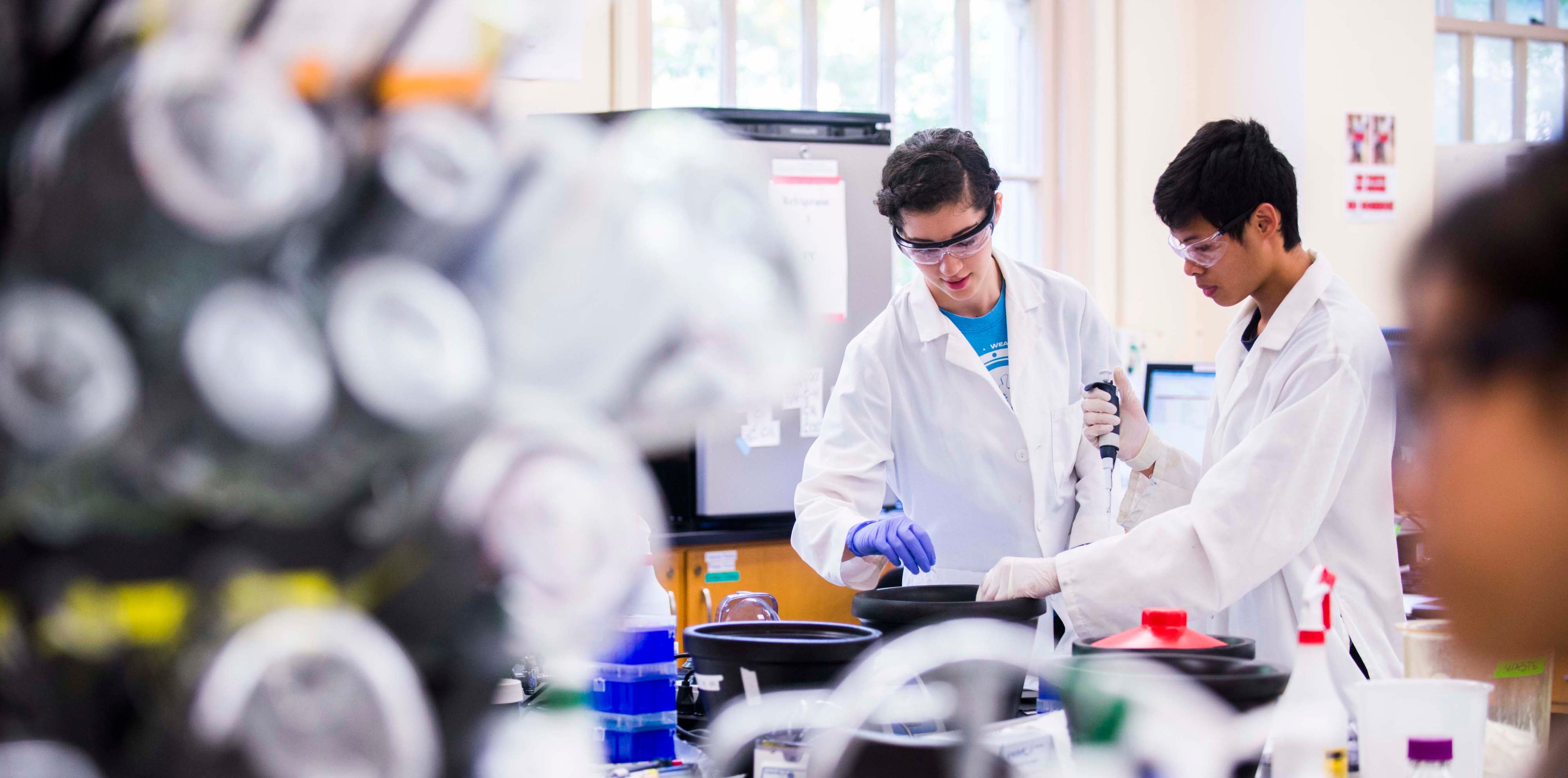 ---
Do Summer Research 
Participating in research during the summer allows students to focus on their projects in a more intensive way that may not be possible during the academic year. UT Austin students are able to do research in labs on campus as well as through programs hosted by outside institutions. 
If you have questions about how to find a summer program or would like assistance crafting your application materials, make a consultation appointment with one of our student ambassadors.
---
Finding a Summer Research Option
Summer Research Options

Check out the CNS Experiential Learning Office's weekly Handshake newsletter to receive postings and information about summer research opportunities in the sciences.

Search databases and listings for research opportunities that take place off-campus/outside UT-Austin.

These links take you to lists of formal summer research programs that are hosted at institutions across the country. These programs require an application, and if selected, typcially offer stipends for participation but may differ on other accomodations (such as housing assistance and travel).  

Search professional society resources.

Find government, nonprofit & industry internships that incorporate research.

Research Experience Abroad

Summer Research Programs at UT

Explore summer research programs at UT. Participation may be limited to non-UT students in some cases; read each announcement for details.
---
Travel Support
Attending national and international conferences is an important activity for undergraduate researchers. At conferences, you are able to meet scientists in your field, hear about new research and present your own work. 
Often you can find partial or even full funding to support your travel to present at a conference. Below are tips and campus resources for securing funding.
Tips & Resources
Check to see if the conference you are attending offers travel grants for student presenters. Often the organization hosting the event has funds for this purpose, but it is very important to apply early!
FRI Students: Ask you research supervisor if they have funds or know of funds that are available to support student travel to conferences.
Check out campus resources for research travel, including the Undergraduate Research Fellowship and Scholarship for Research or Conference Travel, both through the University's Office of Undergraduate research.