7 Ideas from the School of Human Ecology for Responding to COVID-19
March 29, 2020 • by Christine Sinatra
Stephen Russell talks about how we can use the pandemic to reach greater human connection.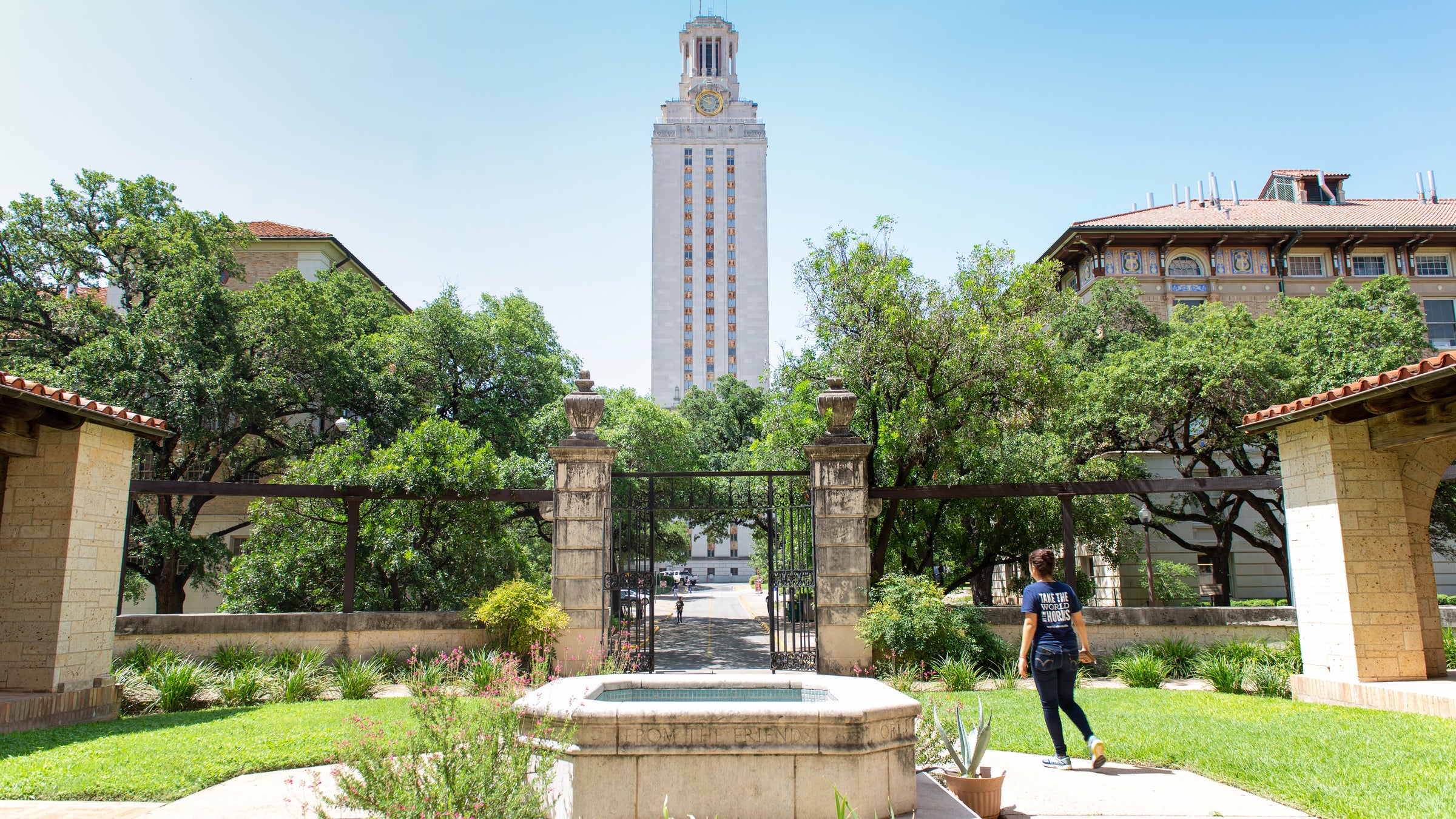 ---
Although this is a time of increased physical distancing between people, there remains real potential for human connection and greater awareness of the things that still tie us together, says Stephen Russell, director of the College of Natural Sciences' School of Human Ecology. 
The school is home to four undergraduate majors in Natural Sciences: public health, human development and family sciences, nutrition and textiles and apparel. School faculty, staff and students are finding opportunities to advance health and wellbeing for the individuals, families and communities working now to stave off the spread of the coronavirus.
​Seek ways to help elders especially. 
Social connections are important throughout life, but many seniors are experiencing challenges due to the digital divide. If you are adept with technology, from Facebook to Zoom, take time out to help an elder in your life or donate to an elder-service organization. 
As Dr. Karen Fingerman wrote in the Fort Worth Star-Telegram recently, "We need to invest in training the most vulnerable generation to use digital technology and support service organizations that cater to seniors." 
Find an up-to-date set of resources for elders at this web page of the Texas Aging & Longevity Center, where Dr. Fingerman is co-director.
Help young children cope with change. 
Young children are unusually resilient to the physical consequences of the coronavirus, but many are coping with new emotional concerns. Some are at home with parents who are looking for new ways to keep them occupied.
As early childhood education settings close, The Priscilla Pond Flawn Child Development Laboratory has put online a series of activities to support families home with young children and provide engaging enrichment. 
Choose foods that boost immunity.
Food alone won't counteract the powerful virus. But as UT Austin nutrition immunology experts like Dr. Chris Jolly have found, the right foods can help the body fight infection. 
Chair of the Department of Nutritional Sciences Molly Bray specifies that infection-fighting foods include almonds, tumeric, green tea, garlic, citrus fruits, spinach and other leafy vegetables.
Update: Get more tips and watch a webinar on using nutrition to support health and focus with UT Nutrition Institute director Marissa Epstein.
​Exercise close to home when you can. 
As public health faculty member Marilyn Felkner told Texas Monthly, many people are opting to get out of town and hike or bicycle in remote areas. But these communities' public health infrastructure to treat people may be limited especially at times like this. 
Consider giving these more distant locales a break. Instead, opt for front-yard yoga or a walk or bike ride in the neighborhood.
Sew face masks for people who need them. 
Many of us are seeking ways to help the community. UT textiles and apparel administrative associate Tara Bordbar is among those who are stitching cloth face masks for health care workers and elder care volunteers now coping with a shortage of these masks. 
Members of the Division of Textiles and Apparel are also teaming up with students and faculty in the college's new Inventors Program to find ways to speed up the process of getting protective gear to more local groups and individuals whose supplies may be running low.
​Use a Hook 'Em Horns sign instead of a handshake. 
Public health students and faculty in the School of Human Ecology have joined the chorus of voices advising you to wash your hands for 20 seconds or more, clean exposed surfaces regularly and keep six feet of distance with others. 
On and off the Forty Acres, they also are finding Longhorn-friendly ways of greeting one another as an alternative to shaking hands. Put your horns up, not hands together.
​Tend now to close relationships. 
Dr. Lisa Neff has spent years studying marital relationships. She says small, everyday positive interactions, such as sharing a meal with your partner or having a laugh, can counteract negative interactions that inevitably increase with a lot of time spent together due to social distance. 
Find more suggestions from Dr. Neff here and in our recent podcast episode, Science Amid the Social Distance.
Share
https://cns.utexas.edu/news/features/7-ideas-school-human-ecology-responding-covid-19
---