Natural Sciences Researchers Win President's Award for Global Learning
August 30, 2021 • by Amanda Figueroa-Nieves
A team with two CNS undergraduates of UT Austin were involved with research about the relationship between undergraduates' mental health and their social support networks during the COVID-19 pandemic.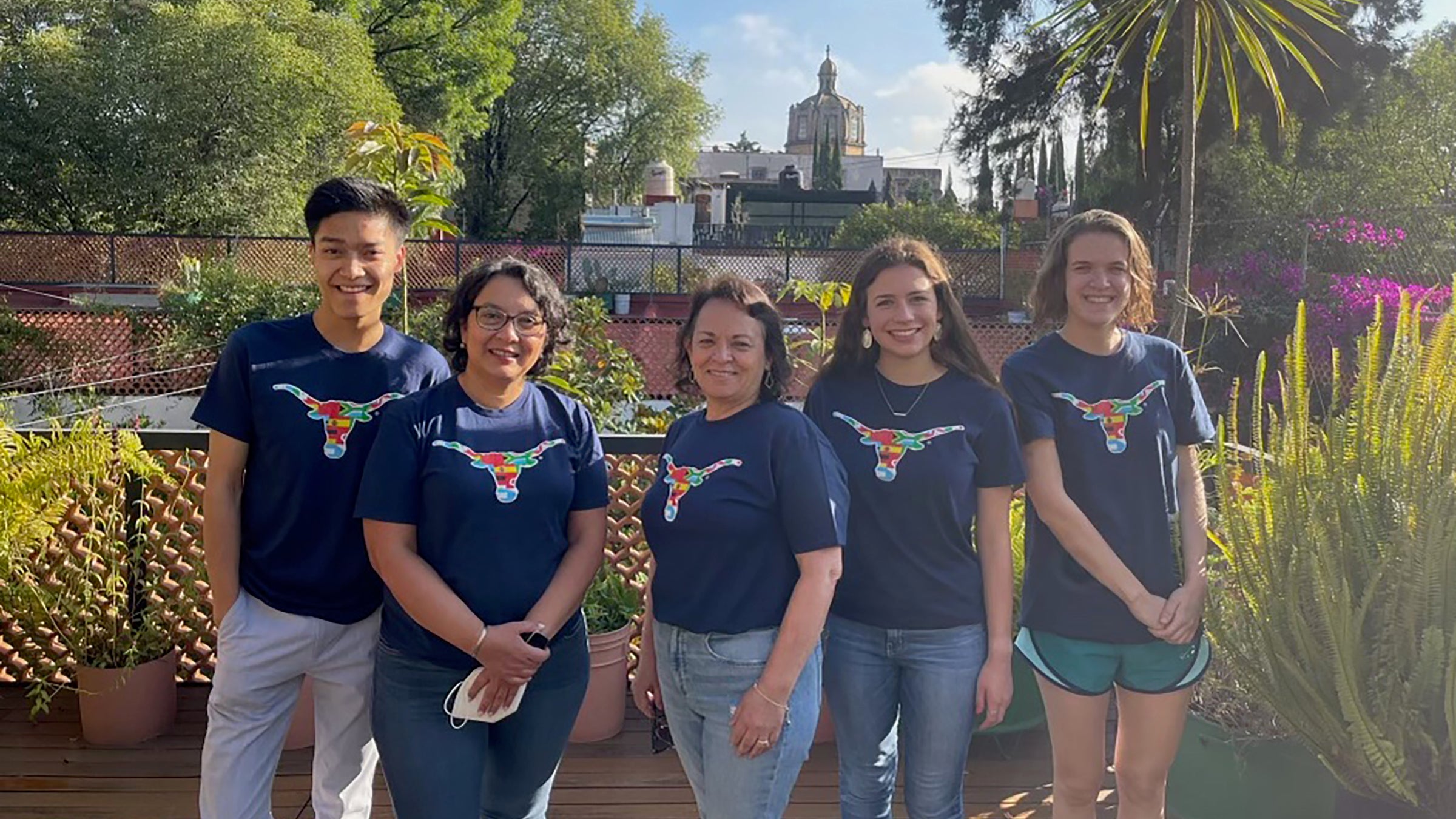 Members of the "Case for Connections" team in the UT President's Award for Global Learning.
---
Five teams with College of Natural Sciences students were honored this year with the President's Award for Global Learning, which aims to highlight innovative solutions to global problems and give interdisciplinary teams of faculty and students the opportunity to take those projects to international sites.
The Case for Connections
One team, with two CNS undergraduates — neuroscience student Thomas Dang and nutrition student Mariana Rendon Flores, both of whom are juniors — is studying the relationship between undergraduates' mental health and their social support networks during the COVID-19 pandemic.
The project, titled "The Case for Connections," focuses on undergraduate students at the University of Texas at Austin and in two universities in Mexico City, Instituto Tecnológico Autónomo de México (ITAM) and the Universidad Nacional Autónoma de México (UNAM). The team worked with students and professors from both universities to conduct their research.
"Our study is 100% binational — it would not be possible without the help and expertise of our partners in Mexico," said Thomas Dang, one of the undergraduates on the team.
Prior to their trip, they conducted a survey asking students about their unique set of social support networks, their academic stressors and their demographics.
"We worked with our team in Mexico to make sure that these questions were culturally sensitive, since different populations have different ways of perceiving the stigma of academic stress and mental health," Dang said.
Based on the data collected through the survey, the team found first-generation students experienced higher academic stress and lower social support during the pandemic, Dang said. He said female students also experienced higher academic stress during the pandemic.
"Focus groups have been my favorite part of the project, but also the most difficult part," Dang said. "We wanted to explore the stories behind the data."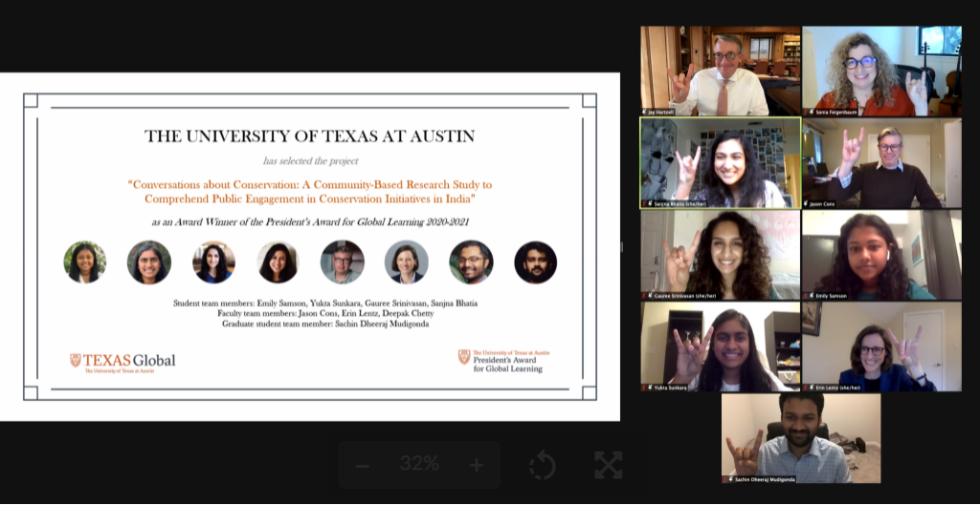 Conversations about Conservation
Another team, with four CNS students — biochemistry seniors Emily Samson and Yukta Sunkara, public health senior Gauree Srinivasan and human development and family sciences senior Sanjna Bhatia — hoped to implement a community-based research model to understand local mangrove conservation efforts in India, specifically in Andhra Pradesh. The COVID-19 pandemic forced them to modify their plans.
"What prompted our interest in this project is the idea that a lot of conservation programs around the world end up failing because of a lack of community support for the project," said Bhatia.
The project, called "Conversations about Conservation," included a budget to employ locals to conduct interviews, as part of their community-based research model.
"Often, if you have external researchers try to talk to individuals in a village or community especially in South Asia and other Asian countries, the researchers will speak primarily to men, especially elderly men, because these people have the most power in those communities," Bhatia said. "We really wanted to speak to even the most marginalized groups in the communities, like women, younger individuals, farmers and fishermen."
Unfortunately, the COVID-19 pandemic upended their original plan for the students to work with the local community in India.
"This project has taught me how things actually happen in the real world," Bhatia said. "It's not like we just turn in a paper or take a test that will definitely happen. In the real world, things that are out of our control can get in the way."
They now hope to travel to South Padre Island in South Texas this fall to study how the COVID-19 pandemic has affected both local businesses and the environment.
"We want to talk to locals, business owners and others involved in the tourism industry about how they see their relationship to the environment, as well as tourism's relationship to the environment," Bhatia said.
Bhatia said the team has begun interviewing South Padre locals for the project and are considering what their final product will look like given the shortened time frame.
Lessons Learned
Both Dang and Bhatia said their projects have helped them further learn what research looks like in the real world.
"This experience taught me that the rigorous research and analysis we learned in our CNS classes, and that I learned in my first year in a wet lab, moves beyond the bench, beyond pipettes," Dang said.
Five teams were selected for the awards, and all had representation from the College of Natural Sciences. In addition to the teams above, 2020-2021 award-winning teams include:
"Young Innovators: Bringing Inductive Learning to Early STEM Education in Jamaica," with biology student Pearlyn Ang and biochemistry student Anthony Tang
"Fostering Green Entrepreneurialism: A Comparison of Water Conservation Practices and Behaviors in Jordan and Texas," with chemistry student Abby Partridge
"Skin Cancer in Singapore: Using Augmented Reality to Promote Skin Cancer Prevention Efforts," with biology student Neha Momin and public health student Sahar Ali
The President's Award for Global Learning is the signature program of the International Board of Advisors, a select group of influencers who, together with UT Austin President Jay Hartzell and senior leadership of the university, are working to expand UT Austin's global network. Each team receives $25,000 to implement their projects, as well as additional financial support for travel and other expenses.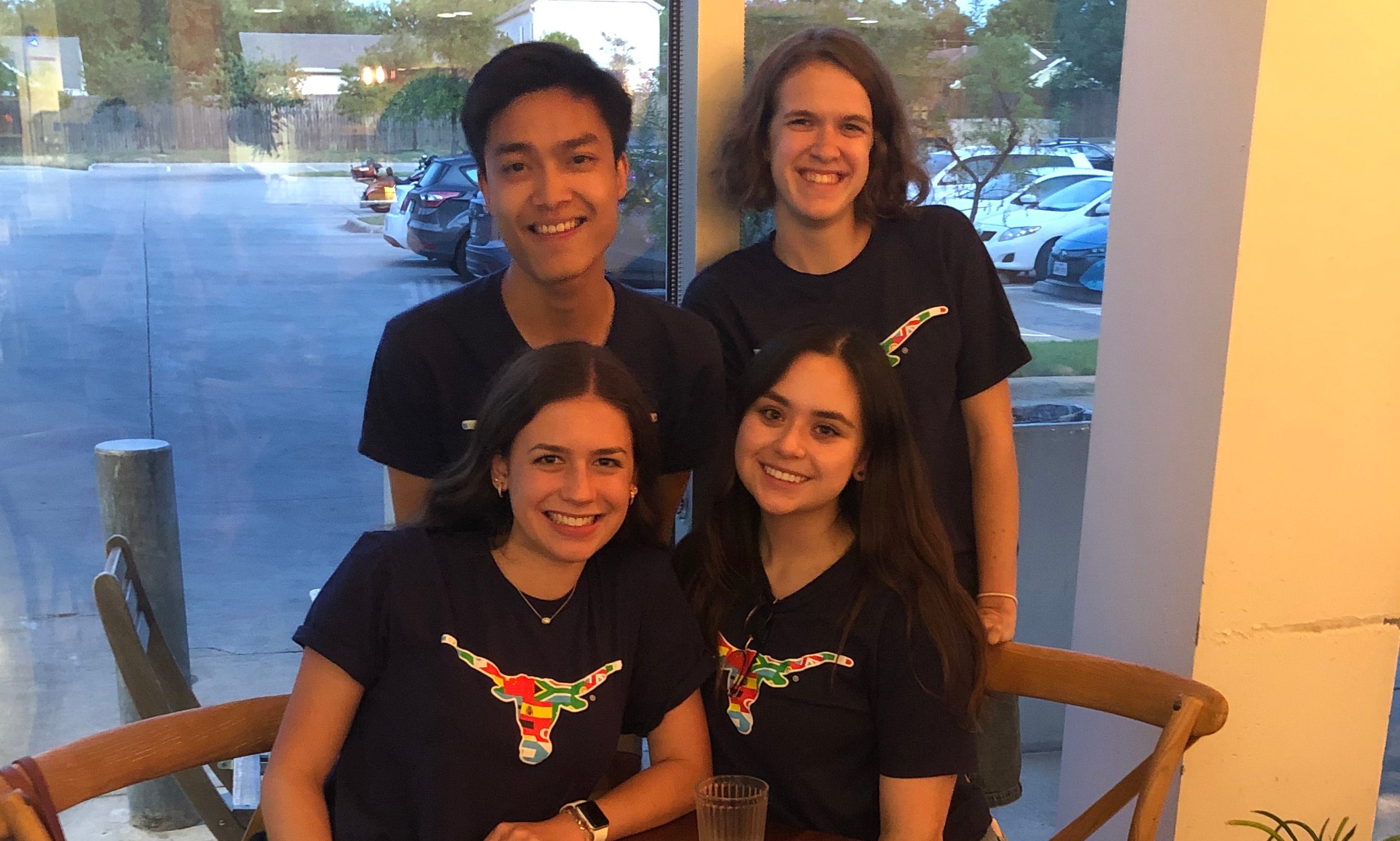 Share
https://cns.utexas.edu/news/accolades/natural-sciences-researchers-win-presidents-award-global-learning
---