For Curiosity-Driven Originals
A polymath is someone with multiple interests, so the Polymathic Scholars Honors Program is for science majors with multidisciplinary interests beyond or within the sciences. They are the Renaissance people in the College of Natural Sciences, and their signature trait is curiosity. We are guided by a philosophy that the most interesting and productive questions occur at the intersections of academic disciplines—and that a major research university like UT Austin is the ideal laboratory for answering them. 
The best scientists learn to approach problems in original ways. Polymaths begin their studies with "Originality in the Arts and Sciences," a course that emphasizes authentic, creative research. For Polymaths, the emphasis on originality continues throughout their time at UT-Austin. In their second year, with guidance from faculty, they design a field of study shaped by their own questions. They discover who's working on those questions and begin developing the knowledge and skills to answer them.
Among those skills are communications. Polymaths practice writing and presenting their work. During both semesters of their first-year program seminar, they're directed to seek out talks of interest on campus and report back to the class on what they learned. In their second year, they draft a written proposal that describes their field of study, workshop the document with peers and their instructor, and defend their proposal before a faculty panel. Their studies culminate during their last year in a substantial research thesis and presentation at the annual Honors Symposium. It's no accident that several Polymaths have been hired to work as consultants at the University Writing Center.
An Intellectually Inclined Community
Our students are the best part of our program—a community full of people driven to ask and  answer interesting questions. Each May we ask the graduating class what they most valued about their time in Polymathic. One answer leads all: the community. Polymathic Scholars pursue a wide range of career paths. Our graduates go on to medical school, graduate school, law school, research, industry and more. If you're curious, love science, and want to be surrounded by people excited to learn, Polymathic Scholars is the community for you. Meet a Polymathic Scholars student.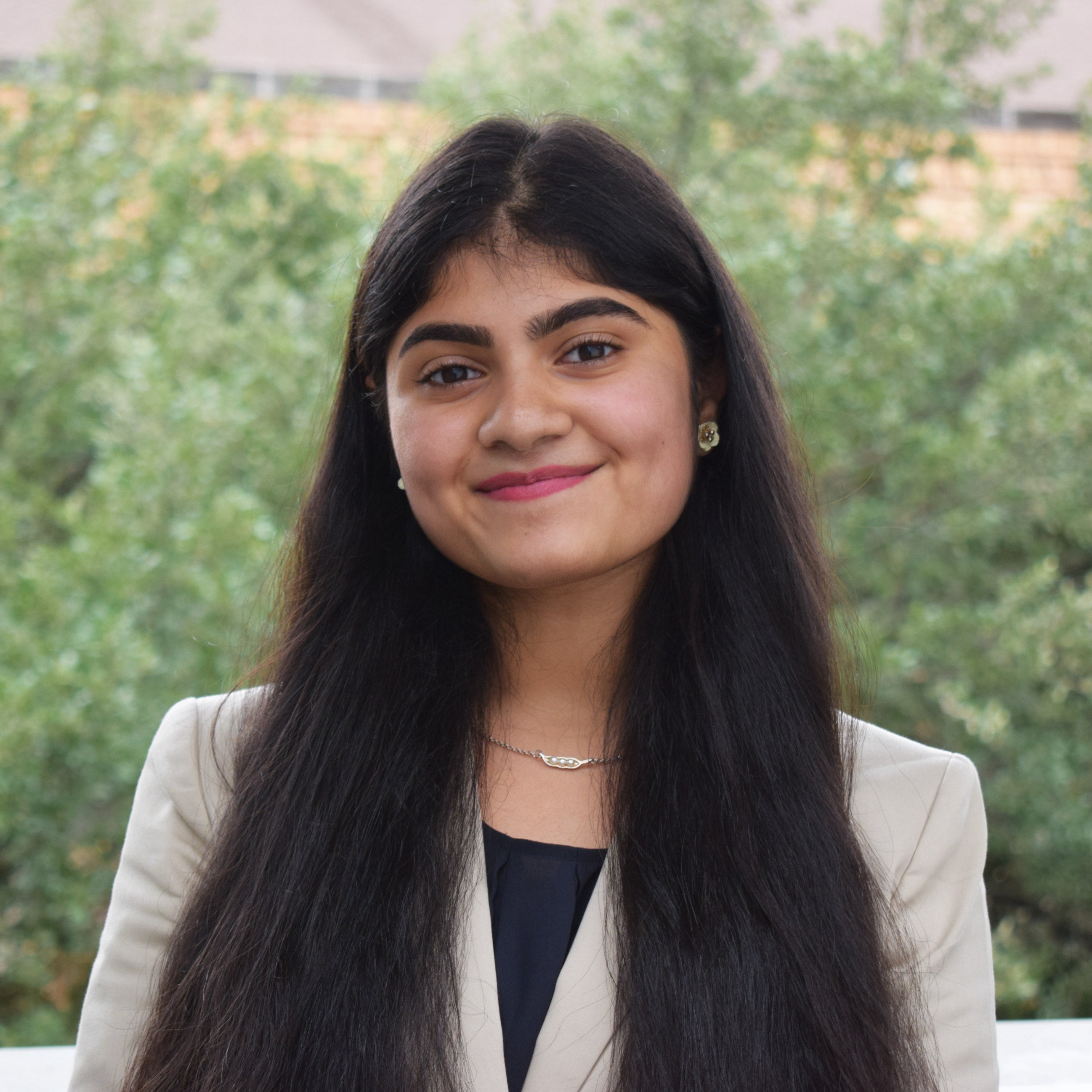 The best part about the Polymathic Scholars program is the freedom that our program makes space for—freedom to take classes for the joy of learning, freedom to connect with faculty in any discipline across campus, freedom to follow our innate curiosity alongside our commitment to science. I've had the opportunity to study history, gender studies, design thinking, policy and more, and it has cultivated my inherent motivation to contribute meaningfully to my fields of interest. Being in an honors program that centers around diversity of ideas has made me a better person every day."

Neha Yawalkar

Polymathic Scholar and Neuroscience major
Courses and More
From their first semester to their last, Polymaths meet regularly in small groups with some of the university's most gifted teachers and researchers. They also enjoy access to select honors courses and academic consultants on staff, and receive extensive instruction in advanced research methods, writing, and public speaking.
Polymaths design a personalized field of study that emerges from their own personal interests and related questions that require knowledge from more than one academic department. This Capstone field of study is officially designated on transcripts as the Evidence and Inquiry Certificate, in fulfillment of the College's Bachelor of Science and Arts (B.S.A.) honors degree, and Polymaths develop related research projects and write a substantial thesis under the supervision of a faculty mentor.
The Evidence and Inquiry Certificate
The Evidence and Inquiry certificate is unique among certificate programs because it gives undergraduates the opportunity to create, rather than choose, a field of study. Each student is author of a unique field; each student designs an individual curriculum. Polymaths have created over 300 fields, from Health in the Developing World to Music and the Brain to Public Education in America.
Degree Requirements
Polymathic Scholars is an honors Bachelor of Science & Arts (B.S.A.) degree program. For majors in which a B.S.A. is not offered, Polymathic Scholars pursue the B.S. degree along with all the other requirements for the honors program, with:
An Introduction to Research Methods course 
Interdisciplinary seminars developed specifically for honors students
Honors-level courses (minimum of six hours)
Capstone Field Invention Seminar
Polymathic Scholars Capstone Thesis Seminars (six hours total)
Minimum 3.5 cumulative GPA
Each major has its own specific set of requirements as well.
Four Years at a Glance
Year 1
UGS 303 Originality in the Arts and Sciences (Fall)
NSC 110H/PS First-Year Seminar (Fall and Spring)
Major-specific Honors-level coursework
Year 2
NSC 109, Topic 4: Polymathic Capstone Field Invention (Fall)
NSC 110H/CNS Honors Seminar (Spring)
Capstone Field Course(s) (Spring)
Year 3
NSC 110H/CNS Honors Seminar (Fall and Spring)
Complete Capstone Field Courses (Fall and Spring)
PS Thesis Planning Workshops (Fall and Spring)
Year 4
NSC 323, Topic 1: Polymathic Capstone Thesis Preparation Seminar (Fall)
NSC 371 PS Capstone Thesis Seminar (Spring)
Resources and Activities
The Polymathic Scholars Program has a dedicated honors program coordinator on hand who meets in person with each student in the program at least once a semester to discuss course selection (including honors courses) and create an individual plan to facilitate progress toward graduation. The coordinator also works to evaluate test credits and help determine what credits should be used toward degree requirements and which courses should be taken on campus and helps Polymaths identify and integrate the many resources of the university to meet their unique educational needs and goals.
Students also organize a variety of social, academic and service events on and off campus. Events include weekend camping trips, Friday lunches with faculty guest speakers and the annual Texas Chautauqua, a panel discussion on a subject of topical interest open to the university community. Polymaths are connected with a wide range of opportunities including research, community service and more.