Service-Focused Communicators
The Health Science Scholars program (HSS) offers exceptional students who are interested in the health professions and committed to community service a unique opportunity to enrich their undergraduate education. HSS brings together the best of two worlds: the close-knit community of a small program and the ample resources of one of the world's leading research universities. 
There are many ways to earn an honors degree in the sciences at UT Austin. Requiring significant writing and a demonstrated and ongoing investment in service sets Health Science Scholars apart. If you're committed to a future in the health professions, to improving your writing and speaking skills and to becoming a better citizen, Health Science Scholars might be the community for you. 
A life in the health professions is a life in service. All students in HSS arrive with a long track record of community service in high school, and they continue serving each semester at UT Austin, whether in health care or another area of need. And because health professionals should be able to communicate clearly and persuasively, from their first semester, HSS students in HSS are required to write papers in the sciences and the humanities and to present their work orally. For their culminating project, they write a substantive research thesis and present their findings at either the CNS Honors Symposium or another research forum open to the public. 
A Collaborative Community
The greatest asset of HSS is the student community itself—exceptional undergraduates with similar aptitudes, passions and investments. Students in HSS collaborate extensively inside and outside the classroom. Inevitably, they wind up teaching each other in ways big and small. Though all share a passion for service and the health professions, they come from a diversity of backgrounds. These characteristics – shared values and aspirations on the one hand, a jumble of home environments on the other – are what most distinguish the HSS community. Meet a Health Science Scholars student.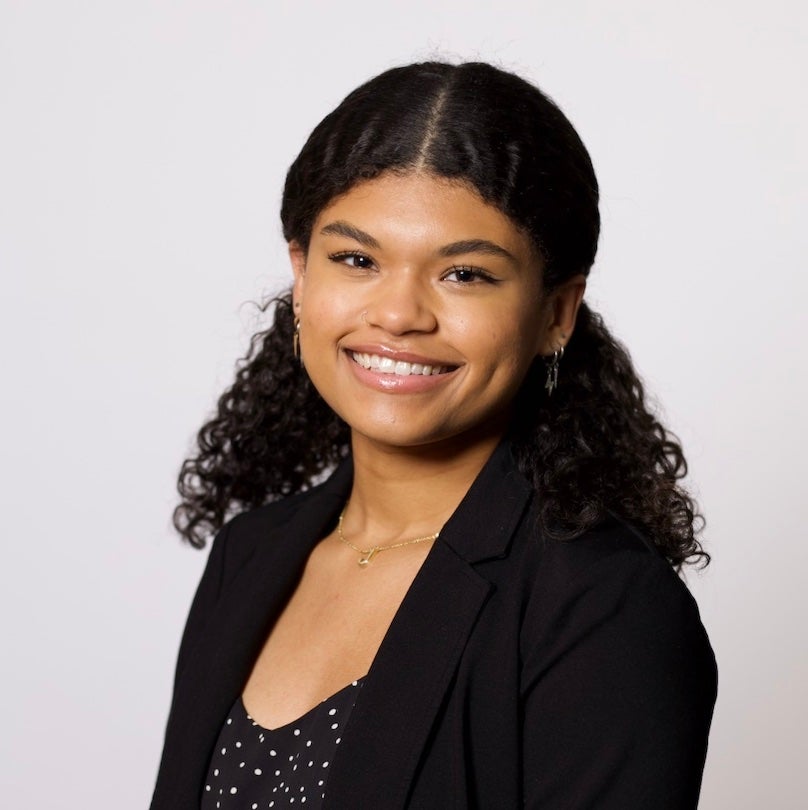 Being a member of HSS has been instrumental in my growth, as both a student and a person. I have made some incredible memories, including paddle-boarding on Lady Bird Lake, attending the honors formal and being introduced to many professional opportunities, including shadowing, mentoring and meeting doctors and professors."

Jaiden Walker,

Health Science Scholar and Biology major
Courses and More
Cutting-edge research, a challenging honors curriculum and a wide variety of service opportunities combine in HSS. The hallmark experience  is a Capstone Project that requires students to create an original body of work through intensive internships, research, community service or other experiential learning opportunities that relate to their passions in the health professions. Students are guided through the development and execution of this project in a series of HSS-specific seminars and given priority access to honors programs. The program challenges students to find the right professional school and career by exploring health-related sciences and professions through faculty and health-care professional-led seminars and workshops.
Students pursue a Bachelor of Science & Arts (B.S.A.) Honors degree, which is offered with most majors in the College of Natural Sciences. (For majors in which a B.S.A. is not offered, Health Science Scholars pursue the B.S. degree along with all the other requirements for the HSS honors program.) Students have:
An Introduction to Research Methods course
Interdisciplinary seminars developed specifically for honors students
A minimum of two three-credit-hour honors-level CNS courses
Hands-on research for course credit
Completion of a Capstone Thesis
A minimum 3.5 cumulative GPA
Each major has its own specific set of requirements as well.
Four Years at a Glance
With rare exceptions, students in Health Science Scholars begin with a science-intensive course load in their first semester. But the B.S.A. Honors degree allows students to venture well beyond the College of Natural Sciences, and students can take advantage of this latitude beginning in their second semester.
The following is a typical course timeline, with Honors- and HSS-specific coursework included. Many HSS students elect to take courses during at least one summer; however, completing the B.S.A. Honors degree by itself in four years does not require this. After the first semester, "BSA degree coursework" here refers to either or both major and non-major courses. 
Year 1
BSA degree coursework (fall and spring)
UGS 303 / Originality in the Arts and Sciences (fall)
NSC 110H / HSS First-Year Seminar (fall and spring)
Year 2
BSA degree coursework (fall and spring)
Freshman Research Initiative lab hours
NSC 110H Honors Seminar (fall)
NSC 109 / Planning Your Capstone Project (spring)
Year 3
BSA degree coursework (fall and spring)
NSC 110H Honors Seminar (fall and spring)
Thesis Planning Workshops (fall and spring)
Year 4
BSA degree coursework (fall and spring)
One of the following:

Option 1: Two-semester departmental honors research sequence; NSC 110H thesis seminar (spring)
Option 2: NSC 323 / Thesis Prep Seminar-HSS (fall); NSC 371 / Capstone Thesis Seminar-HSS (spring)