Interdisciplinary, Innovative Honors
Dean's Scholars students earn a Bachelor's of Science honors degree in majors offered by the College of Natural Sciences (with the exception of its newest major, Statistics and Data Science). They take smaller courses, developed specifically for honors students, and complete an innovative, interdisciplinary curriculum that features more elective hours than standard degree plans. Students receive training in research methods, develop their own research projects and write theses under the direction of faculty. Each Dean's Scholars student has a faculty mentor, an academic advisor who meets with them from their first semester to their last and a peer mentor.
The Best Part? Our Student Community
Dean's Scholars take classes together, attend special dinners hosted by faculty members, hear guest speakers during weekly Friday lunches and take weekend field trips to places such as the McDonald Observatory and the Marine Science Institute in Port Aransas, Texas. They support, inspire and learn from each other. Many become lifelong friends. Dean's Scholars go on to enter Ph.D., M.D. and other professional degrees at leading institutions worldwide, and many earn prestigious graduate fellowships after their time at UT Austin. Meet a Dean's Scholars student.
Learn more about the program at this website, created by current Dean's Scholars for prospective students: deansscholars.org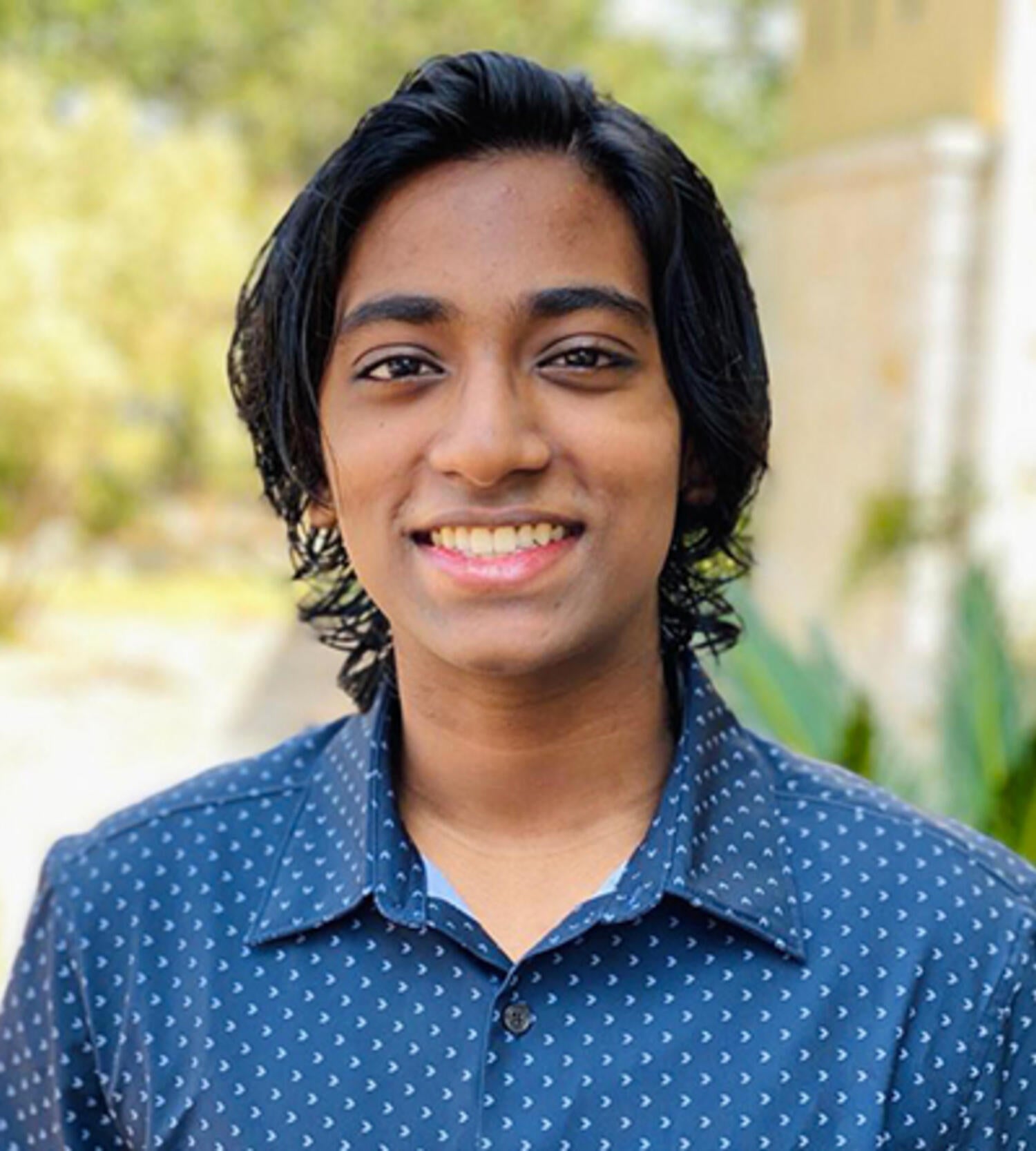 This community is warm and welcoming, full of high achievers who walk every possible path in the STEM world and are ready to share the experience and help you alongside them."

Vivek Beeram

Dean's Scholar and Neuroscience major
Courses and More
Dean's Scholars earn honors degrees in almost any College of Natural Sciences major. Every Dean's Scholars Honors degree plan also includes:
An Introduction to Research Methods course
Interdisciplinary seminars developed specifically for Dean's Scholars
A Critical Reading and Persuasive Writing course
A requirement of 6 honors-level courses from at least 4 math and science disciplines
Hands-on research and an honors thesis
Up to 30 hours of elective hours chosen by the student under the guidance of a faculty advisor
Each major has its own specific set of requirements as well.
Four Years at a Glance
Students in Dean's Scholars begin with a science-intensive course load in their first semester. But the B.S. Honors degree allows students to venture well beyond the College of Natural Sciences, and students can take advantage of this latitude beginning in their second semester. The following is a typical course timeline, with Honors- and DS-specific coursework included. Many DS students elect to take courses during at least one summer; however, completing the B.S. Honors degree by itself in four years does not require this.
Year 1
BS degree coursework (fall and spring)
UGS 303 / Originality in the Arts and Sciences (fall)
Freshman Research Initiative lab hours (spring)
NSC 110H / DS First-Year Seminar (fall and spring)
Year 2
BS degree coursework (fall and spring)
Freshman Research Initiative lab hours
NSC 110H Honors Seminar (fall and spring)
Year 3
BS degree coursework (fall and spring)
NSC 110H Honors Seminar (fall and spring)
Year 4
BS degree coursework (fall and spring)
NSC 110H Honors Seminar (fall and spring)
Departmental research/thesis seminars (fall and spring)