UT Austin Mourns Death of Groundbreaking Physicist Cécile DeWitt-Morette
May 11, 2017 • by Steven E. Franklin
"Cécile DeWitt-Morette left an indelible mark, both because of her research in mathematical physics and her leadership in founding a powerhouse school for physical scientists in the French Alps."
---
The University of Texas at Austin mourns the loss of renowned physicist and professor emerita Cécile DeWitt-Morette, who was a faculty member in the Department of Astronomy and the Department of Physics. DeWitt-Morette received international acclaim for her work in theoretical physics and for the educational institution she established in Europe, L'École de Physique des Houches, which helped launch many of the world's leading physicists and mathematicians.
She died Monday at age 94.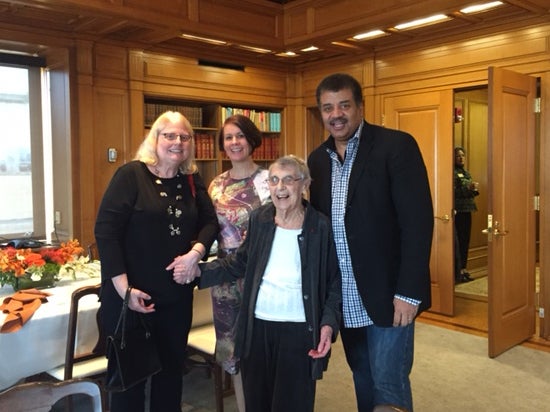 "Cécile DeWitt-Morette left an indelible mark, both because of her research in mathematical physics and her leadership in founding a powerhouse school for physical scientists in the French Alps," said Linda Hicke, dean of the College of Natural Sciences at UT Austin. "Her determination was instrumental in launching the scientific careers of individuals who went on to become Nobel laureates and Fields medalists, having been inspired early in their careers through Cécile's innovation and scholarship."
For her efforts in establishing L'École de Physique des Houches, DeWitt-Morette received one of France's highest honors: She was inducted into the French Legion of Honor as a knight in 2007 and promoted to the rank of officer in 2011. She had established the school in the French Alps after World War II to help revitalize physics in postwar Europe. The school opened in 1951, with DeWitt-Morette at its helm, after she secured the necessary school funding and support (reportedly by convincing male colleagues that the school had been their idea initially). More than 20 students would go on to win the Nobel Prize or the Fields Medal.
"Cécile was a brilliant mathematician and theoretical physicist, who made breakthrough contributions to our field," said Gian Francesco Giudice, head of the Theoretical Physics Department at CERN in Switzerland. "She will always be remembered for her vision in creating the school at Les Houches, which shook the postwar world of European physics, revolutionizing the way of teaching science and filling the gap between the people working at the frontier of research and the young scientists entering the field. For 22 years Cécile directed the Les Houches School, whose success remains her lasting legacy."
Born in France in 1922, Cécile DeWitt-Morette received her formal education during the turbulent years of WWII, pursuing her science even amid the oppressiveness of German occupation. She completed her Licence dés Sciences in 1943 in mathematics, physics and chemistry at the University of Caen in Normandy before studying quantum mechanics at the University of Paris, where she received her Doctorat d'État in 1947. Her postdoctoral work was conducted under notable scientists of the day such as Irène and Frédéric Joliot-Curie, Walter Heitler, Erwin Schrödinger, Niels Bohr and Robert Oppenheimer.
Soon after arriving in the United States, DeWitt-Morette became the co-founder and co-director of the Institute of Field Physics at the University of North Carolina at Chapel Hill and the director of the Institute for Natural Science there. She was a key organizer for the first American conference on general relativity in 1957 and made the decision to invite a groundbreaking speech from Richard Feynman about the nature of gravitational waves that predated the discovery last year of gravitational waves by the Laser Interferometer Gravitational-Wave Observatory (LIGO).
"She made a major impact on her field and her students," said David Reitze, the executive director of LIGO, who received his Ph.D. at UT Austin and worked in the general relativity group where DeWitt-Morette made her mark. "She was a trailblazer who overcame many obstacles throughout her career to become one of the leading woman physicists of her time."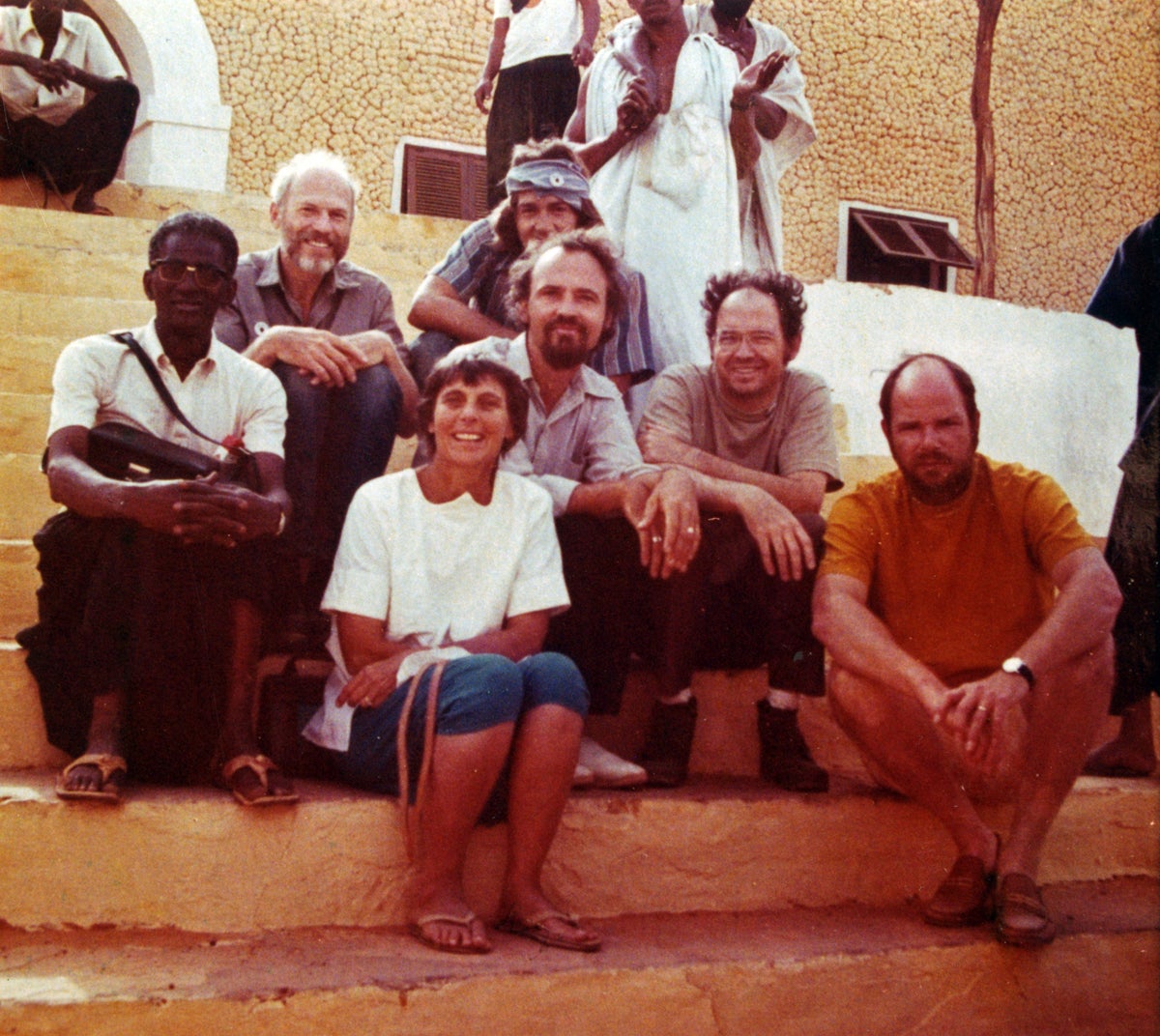 In 1967, after the University of North Carolina failed to award DeWitt-Morette the same advancement given to her husband, citing nepotism rules, the couple decided to seek new opportunities. A former student from L'École de Physique des Houches invited her to UT Austin, where she and her husband Bryce DeWitt accepted tenured positions in 1972. She became a professor in the Department of Astronomy. Bryce DeWitt joined the faculty in physics, and together they led a team of UT Austin physicists to Mauritania in 1973 to test Albert Einstein's prediction that light passing through a gravitational field would be deflected more than was accounted for by Newtonian physics. The team built a temporary observatory in the unforgiving climate of the Sahara Desert, overcoming numerous technical challenges. Ultimately, they confirmed the prediction during a solar eclipse with the most accurate measurement up to that point.
In 1983, DeWitt-Morette became a professor in the Department of Physics, later becoming the Jane and Roland Blumberg Centennial Professor Emerita in Physics. In 2000, the International Center for Relativistic Astrophysics awarded Bryce DeWitt and Cécile DeWitt-Morette its highest honor, the Marcel Grossman Award, putting them in the company of luminaries such as Stephen Hawking and John Wheeler. 
"Cécile was one of the giants of mathematical physics and a hero to the redevelopment of science in France after WWII," said Richard Matzner, a professor in the Department of Physics. "She was a wonderful friend and collaborator, a fount of good advice and someone who will be deeply missed."
DeWitt-Morette was preceded in death by her husband of 53 years, Bryce DeWitt, in 2004. She is survived by daughters Nicolette DeWitt, Jan DeWitt, Christiane DeWitt and Abigail DeWitt; and her seven grandchildren.
In lieu of flowers, the DeWitt-Morette family has asked that gifts in memory of Cécile be made to support future students and research at UT Austin. Gifts can be made here or made payable to UT Austin and mailed to: 120 Inner Campus Drive G2500, Austin, TX 78712. Questions can be directed to Kali Blanchard at 512-471-3299.
Share
https://cns.utexas.edu/news/features/ut-austin-mourns-death-groundbreaking-physicist-cecile-dewitt-morette
---