New Department Chair Aims to Improve Youth Mental Health Through Research
April 19, 2023 • by Esther Robards-Forbes
Gabriela Livas Stein hopes to build on research strengths in UT Austin's Department of Human Development and Family Sciences.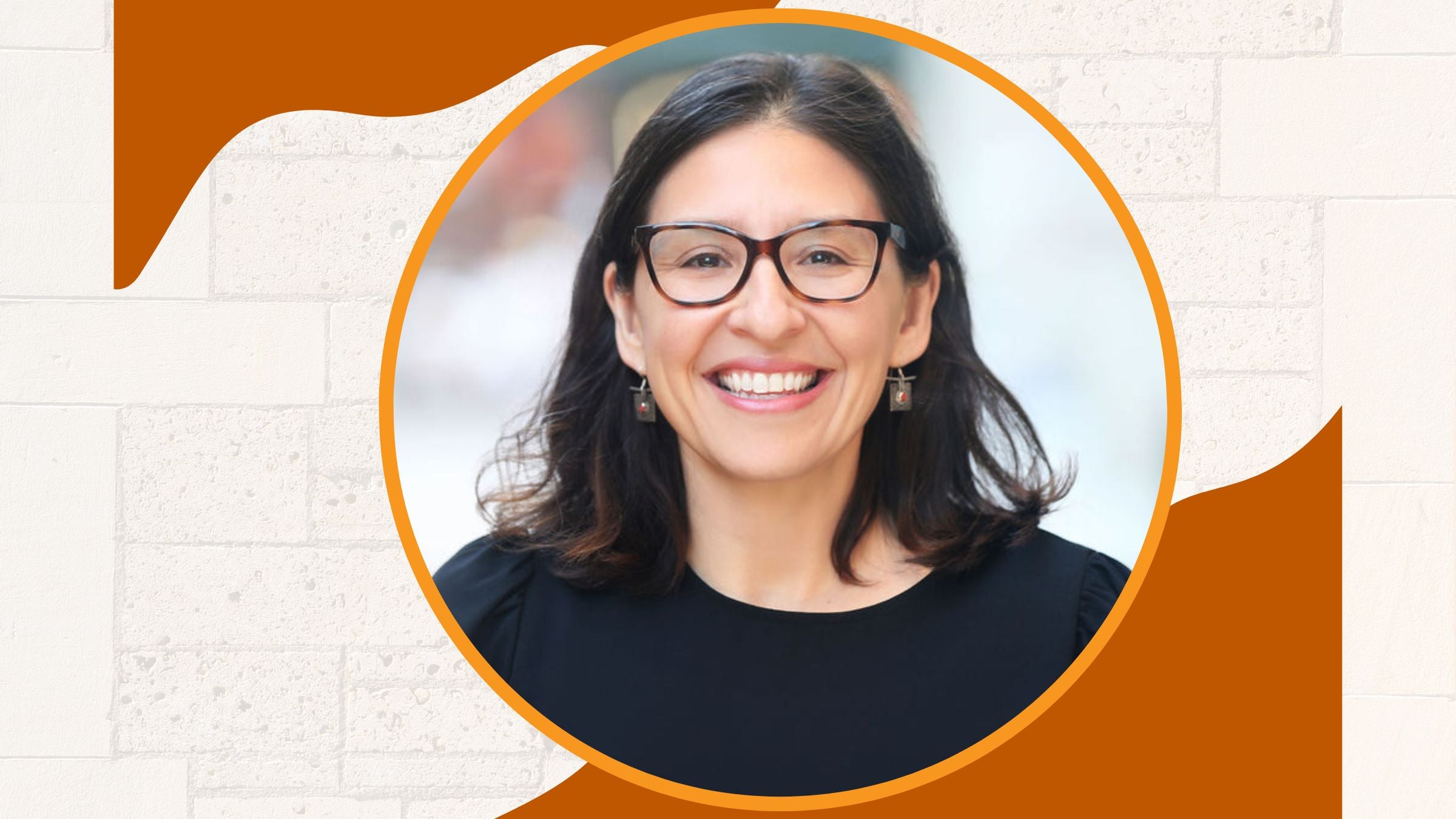 Photo courtesy of Gabriela Livas Stein
---
Gabriela Livas Stein, currently the head of the Psychology Department at University of North Carolina Greensboro, will become chair of The University of Texas at Austin's Department of Human Development and Family Sciences in the School of Human Ecology beginning in August. She holds an undergraduate degree from Columbia University in psychology and a Ph.D. from UNC Chapel Hill in child clinical psychology. We sat down with her (virtually) to discuss her research, her new role and what she hopes to accomplish. Answers have been edited for clarity and brevity.
Your research focuses on the experiences of marginalized youth from minority populations. Can you tell me more about that?
I am interested in understanding cultural risk and resilience processes for minoritized youth and their families with a special focus on Latinx families and youth. My lab focuses on community-engaged research that attempts to understand ways to promote positive developmental outcomes—taking into account the unique kinds of stressors that youth and families experience, such as immigration, discrimination or navigating multiple cultures. I'm also interested in how to increase access to mental health treatment and support the well-being of Latinx communities. We've been studying specifically how to promote parent engagement in mental health treatment, as well as how to deliver mental health services using community health workers. We hope this work shows ways to expand the mental health workforce so we can meet the needs of different communities that face significant disparities in mental health care access. We've also been working to support African American, Latinx, and Asian American parents to build efficacy in talking with their kids about race, discrimination, and culture with the ultimate goal of helping youth navigate cultural and racial stressors.
Why is it important to study child psychology and youth mental health?
Right now, we're in the midst of a mental health crisis, particularly a youth mental health crisis. We had seen rates of increased mental health distress in adolescents prior to the pandemic, but the pandemic has exacerbated this crisis. We know that when depressive and anxious symptoms become severe in adolescence these can lead to worse outcomes into adulthood. Given the crisis, we need to think about what we can do as a community to support youth in the development of adaptive coping skills and supporting familial resilience processes. Adolescence is a sensitive period when youth are trying to figure how they want to contribute to the world, so untreated mental health symptoms can have long-term ramifications in terms of educational outcomes, social mobility and achievement.
What have you learned as you've studied young people?
Don't underestimate teens. It's important to recognize how much they have to contribute. They want to create meaningful lives, connect with others and do things that matter. We tend to characterize teen years as this time of disinhibition, poor decision-making and risky behavior. While there's some truth to that, in reality, those kinds of searching processes are also good for teens. It's important for us to think around how to build a world in which they're taken seriously, in which we give them ways to contribute meaningfully to conversations and social movements. Some of our most important social movements have been led by youth and we see that advocacy continuing in a lot of areas right now. As adults, we tend to underestimate their power and their voice, dismiss their views as irrational and not fully developed. I think, when it comes to mental health, we need to partner with youth and listen to solutions that are going to work for them. One thing I have been excited about in the field is the movement to include youth as a part of the research teams, to center their experiences and partner with them in a meaningful way.
What do you hope to accomplish here at UT?
I have been familiar with this department from afar and have been an admirer of the outstanding science being done here. In part, what drew me was this group of world-class researchers studying these populations that I am very interested in. What I'm hoping to do is continue to build on that work, to develop innovative prevention programing, and to think about how we can strengthen community-engaged work. I'm excited to partner with researchers from across the university to think around solutions for health equity and access, especially with mental health. This is an amazing group of scholars, and I know I'm going to learn and grow as a scientist. I want to think about how to translate our research to make a public impact, locally and nationally. The level of undergraduate research at UT is unique: we have an opportunity to train these future scientists but also involve them, in real time, in research that in many ways is about them. I think it's important to create educational spaces where they're able to take risks and where they're able to connect with others and create opportunities to learn in different ways that they can contribute.
What do you wish people knew more about when it comes to the groups that you study?
A lot of times, science has painted diverse populations through a lens of risk, of what is going wrong. And that's important to study, to give voice to human suffering and trauma. But this work has ignored the systems around those communities that contribute to risk. What do we need to do to change those systems, whether it be policies, laws, schools or neighborhoods?
It's also important to highlight the inherent ways in which families have thrived and found joy, and continue to do well. That can be a way to understand the richness of different communities. I study the Latinx community, and there is so much variability, from country of origin and history to socioeconomic status and time in the U.S. Sometimes there's a monolithic view of the population and a hyperfocus on negative outcomes and risk. It's important to acknowledge the diversity and all of the tremendous things that folks are doing right that other communities can learn from. Every community deserves to be represented and fully understood.
Share
https://cns.utexas.edu/news/features/new-department-chair-aims-improve-youth-mental-health-through-research
---