Moran to Receive Waksman Award in Microbiology from NAS
January 23, 2023 • by Marc Airhart
Nancy Moran receives the Selman A. Waksman Award in Microbiology from the National Academy of Sciences.
---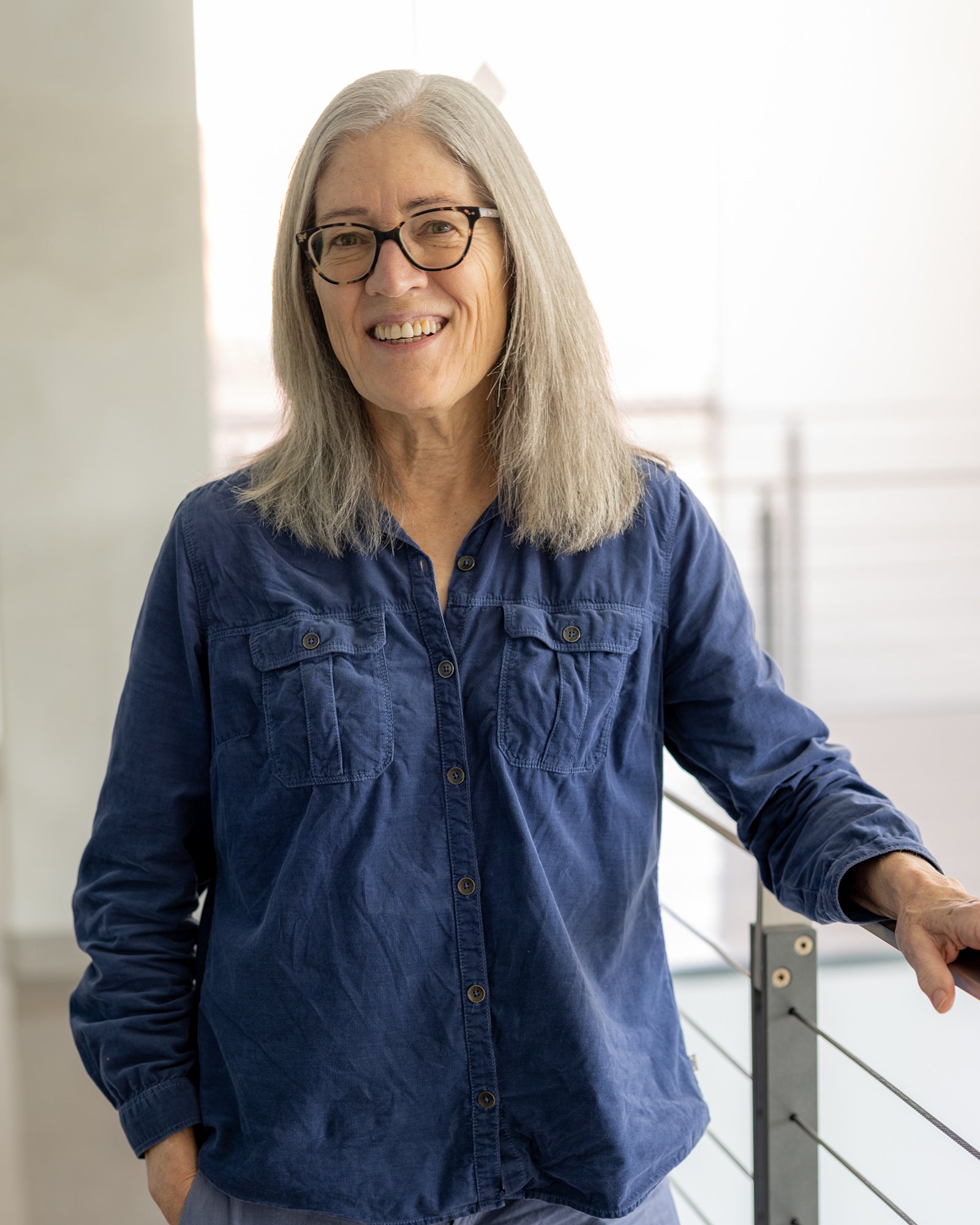 Nancy Moran, an evolutionary biologist at The University of Texas at Austin, will receive the 2023 Selman A. Waksman Award in Microbiology from the National Academy of Sciences (NAS).
Moran is a professor of integrative biology and holds the Warren J. and Viola Mae Raymer Chair. Moran's pioneering research has expanded our understanding of microbial symbiosis and bacterial genome evolution, with a range of applications including improving the health of a variety of species, including honeybees, that are critical for agricultural and natural ecosystem health.
Moran is one of 16 individuals being recognized with 2023 NAS awards and nine in the life sciences, with this year's honorees also including UT Austin's Jason McLellan, a professor in the Department of Molecular Biosciences. He is this year's winner of the NAS Award in Molecular Biology.
Her work has focused on the evolution and biology of intimate symbiosis between insect hosts and bacteria. Combining methods from molecular biology, genomics, experimental biology and evolutionary theory, Moran has demonstrated the evolutionary origins of symbioses, their ubiquity in the organismal world and the consequences of intimate symbiosis in the evolution and ecology of symbionts and hosts.
Moran and her research group have also characterized the distinctive gut communities in honeybees, providing a new and useful model system for understanding more complex communities of microbes that impact organismal health. Her work on the microbiomes of honeybees (and how antibiotics and pesticides can disrupt them) might eventually lead to a better understanding of the role the human microbiome plays in maintaining our own health. In a 2020 paper in Science, she and her team described the development of a new strategy to protect honeybees from deadly mites and viruses by using genetically engineered strains of bacteria.
Moran was elected as a Member of the National Academy of Sciences in 2004 and of the American Academy of Arts and Sciences in 2005. She was awarded the International Prize for Biology from the Japan Society for the Promotion of Science in 2010. She received a MacArthur "Genius" Award in 1997.
The Selman A. Waksman Award, established by the Waksman Foundation for Microbiology, is a prize of $20,000 that is presented to recognize a major advance in the field of microbiology.
Share
https://cns.utexas.edu/news/accolades/moran-receive-waksman-award-microbiology-nas
---