Integrative Biology Professor Wins Early Career Award for Contributions to Ecology
March 25, 2021 • by Amanda Figueroa-Nieves
Caroline Farrior has been awarded for her research on forest ecosystem dynamics through mathematical modeling.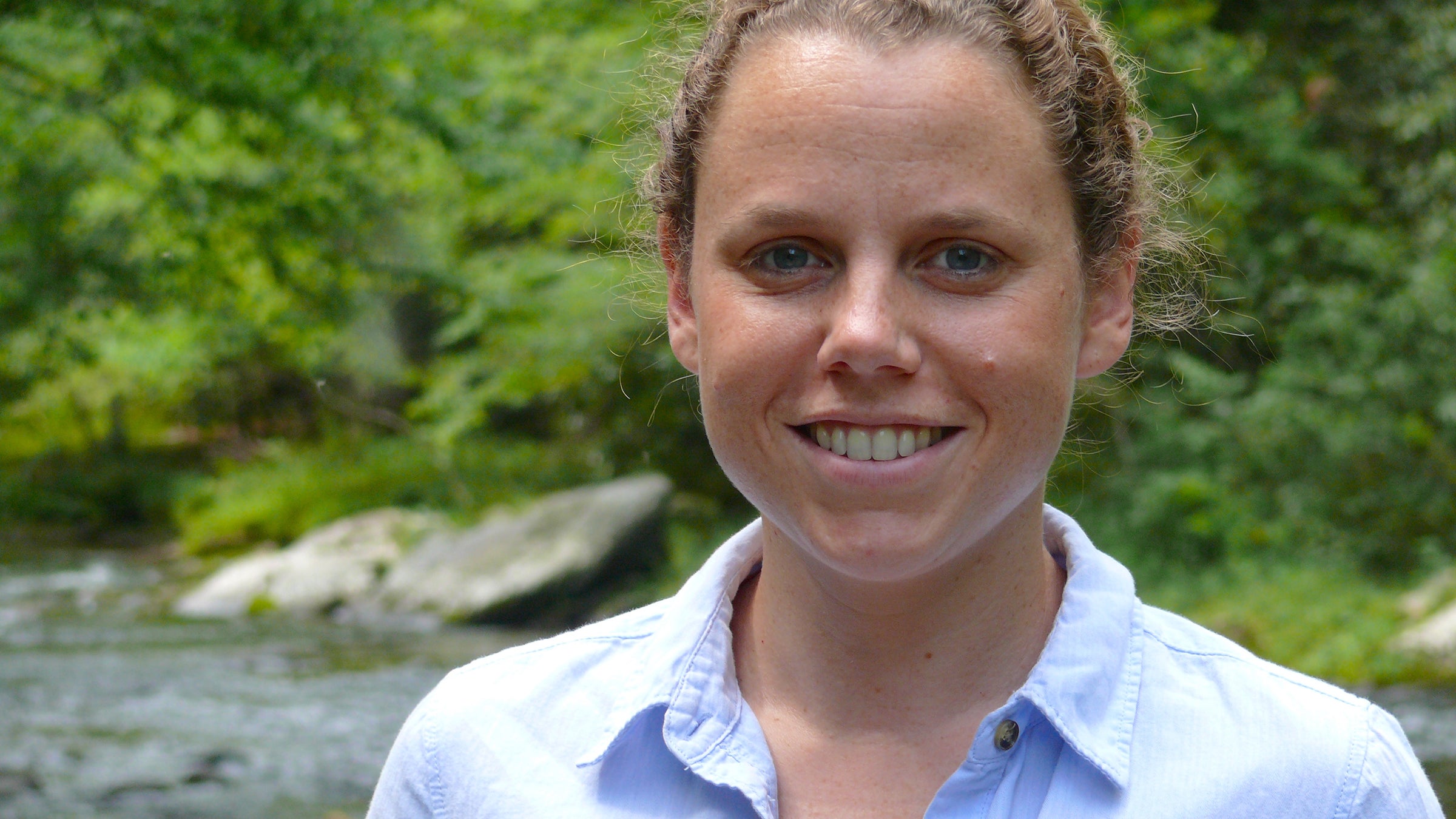 ---
Caroline Farrior, an assistant professor in the Department of Integrative Biology, was elected as one of 10 Early Career Fellows for 2021 by the Ecological Society of America, an organization of professional ecologists.
Farrior was elected as a fellow for her work in "advancing understanding of how individual-based competition influences plant strategies, forest dynamics and ecosystem-level carbon storage, and for facilitating the use of this knowledge in public policy," according to ESA's press release.
Using mathematical modeling, she studies forest ecosystem dynamics. Farrior has written extensively about the role of plant competition in ecosystems and the mathematical models involved in measuring and predicting ecological processes.
"Ecology is a difficult science where we are most often interested in processes occurring at spatial and temporal scales that are difficult to measure," Farrior said. "I'm working to expand the use of theory in ecology through courses that aim to make mathematical modeling accessible to all of our graduate students and through outreach to Austin area high schools with the High School Research Initiative."
Early Career Fellows are ESA members within eight years of completing their doctoral training (or other terminal degree) who have advanced ecological knowledge and applications and show promise of continuing to make outstanding contributions to a wide range of fields served by ESA. They are elected for five years.
"I really enjoy working on basic ecology with the goal of furthering our understanding of the role of plants in the global carbon cycle, and thus the pace of climate change," Farrior said.
She and the other Early Career Fellows will also be recognized for their award during a ceremony at ESA's virtual Annual Meeting in August.
Share
https://cns.utexas.edu/news/accolades/integrative-biology-professor-wins-early-career-award-contributions-ecology
---