Brett Baker Receives Simons Award
April 13, 2020 • by college of natural sciences staff writer
The faculty member who helped envision a changed the tree of life received the award.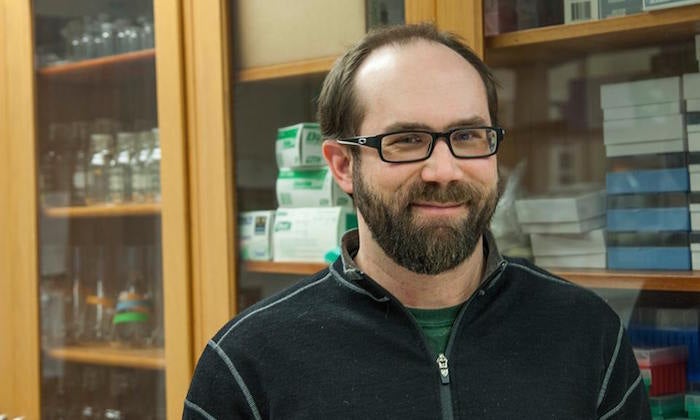 ---
​Brett Baker, microbiologist and assistant professor at The University of Texas Marine Science Institute, has attracted the attention of the Simons Foundation. The foundation selected Baker as a 2020 Simons Early Career Investigator in Marine Microbial Ecology and Evolution. The award recognizes Baker's work in microbial diversity, ecology and evolution.
Baker is at the forefront of a new research field that uses DNA to uncover the diversity of microorganisms, their unique physiology and their roles in ecology. Recently his discoveries have unlocked entirely new branches of the tree of life and he discovered never-before-described microbes that are involved in hydrocarbon (including oil) degradation in the oceans.
The Simons Early Career Investigator program is designed to help launch the careers of outstanding investigators in the field of marine microbial ecology and evolution who will advance our understanding through experiments, modeling or theory. Awardees receive substantial research support of $222,000 per year for a period of three years, with the possibility of renewal.
Baker received his Ph.D. in Geological Sciences from the University of Michigan in 2014. Among his many other honors, Baker received a 2016 Sloan Foundation Fellowship in Ocean Sciences.
The Simons Foundation was founded by Jim and Marilyn Simons in 1994 to advance the frontiers of research in mathematics and the basic sciences.
Share
https://cns.utexas.edu/news/accolades/brett-baker-receives-simons-award
---