Department of Energy Selects Timothy Liao for Graduate Student Research Program
October 12, 2022 • by Emily Engelbart
UT Austin's Timothy Liao has been selected to participate in a research program where he will develop computational tools for material design and discovery.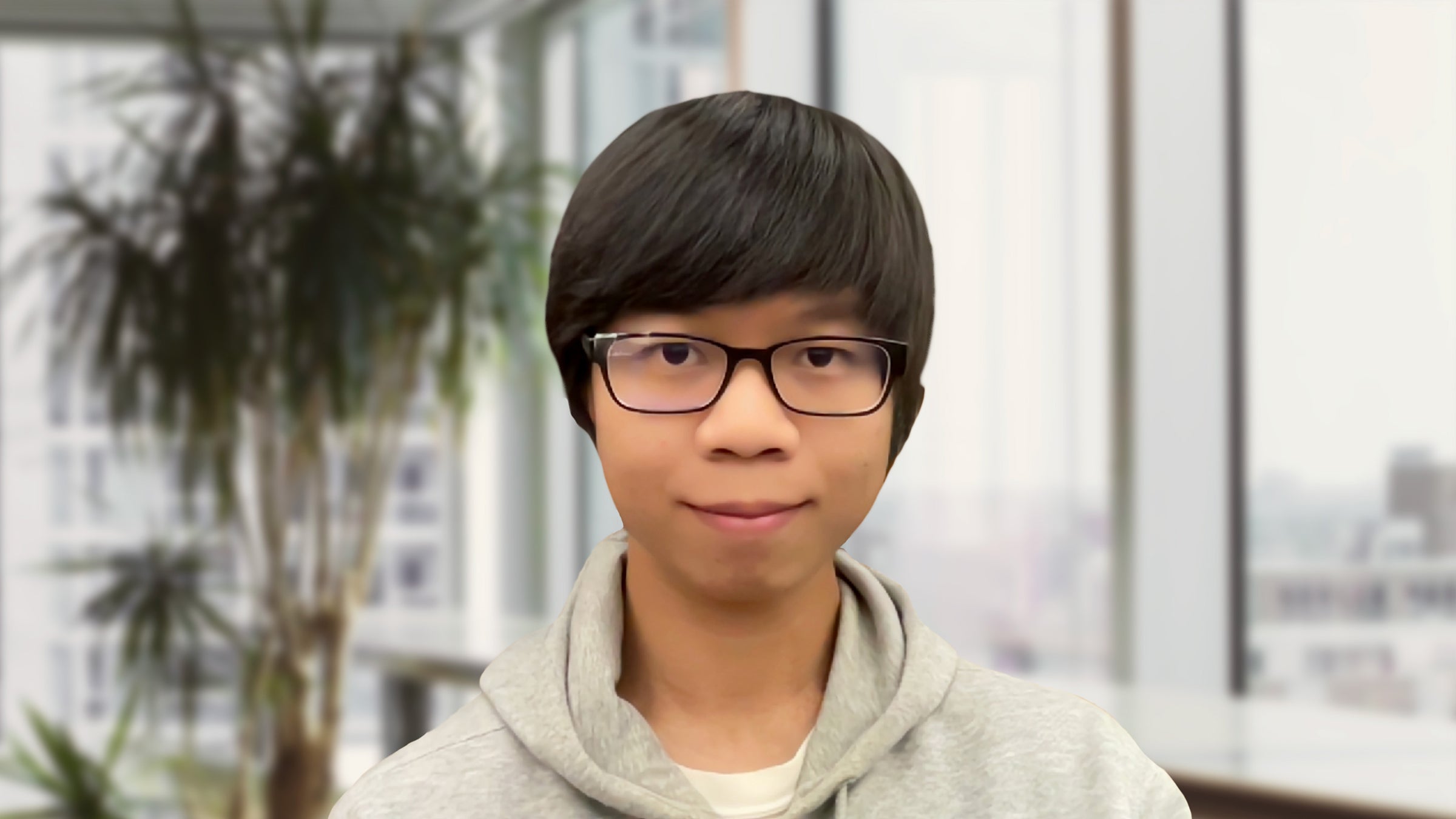 ---
Timothy Liao, a physics Ph.D. student from The University of Texas at Austin, was recently selected to participate in the Department of Energy's (DOE) Office of Science Graduate Student Research (SCGSR) program along with 43 others. Liao will conduct part of his thesis research at Ames National Laboratory where he will develop computational tools for material design and discovery.
​"UT has been crucial in encouraging me to challenge myself to explore and engage," said Liao, who works with physics faculty member Jim Chelikowsky and in the Oden Institute's Center for Computational Materials. At a first-class university like UT Austin, Liao said he was "motivated to venture out of [his] comfort zone for the once-in-a-lifetime experience in the DOE SCGSR program." 
The program prepares graduate students for important jobs related to critical energy, environmental and nuclear challenges, prioritizing discovery and innovation. 
"My goal is to uncover hidden correlations between the composition, structure and physical properties using machine learning," Liao said. 
Liao will be working with Ames Lab scientist Cai-Zhuang Wang, whose expertise is in computational/theoretical condensed matter physics. Liao looks forward to working with Wang. 
"I expect this collaborative project with his team to be fruitful," Liao said. "The process of realizing a new material will be very exciting." 
Liao will be pursuing methods such as adaptive genetic algorithm (AGA) to refine machine learning models. He will then apply the methods to his thesis which focuses on the design of novel magnetic materials that do not contain critical rare-earth elements. Wang said that the machine learning methods will be integrated "with state-of-the-art computational tools, including those developed at Ames Laboratory, for example AGA." 
Providing access to the unique expertise, resources and capabilities available at DOE laboratories and facilities is one goal of the SCGSR program. Students whose proposed research is funded need to address priority research areas identified by the DOE Office of Science. Liao's award is a recognition of the priority of his research and provides the mutual benefit of working with Ames Lab researchers. He will spend one year working at the lab. 
Adapted from a press release by Ames National Laboratory.
Share
https://cns.utexas.edu/news/research/department-energy-selects-timothy-liao-graduate-student-research-program
---