Cancer-Fighting Faculty Member and Alum Made Key Strides for Patients
October 26, 2016 • by Christine Sinatra
HER2 breast cancer met its match when a faculty member and industry scientist and alumna of The University of Texas at Austin made contributions working with Genentech.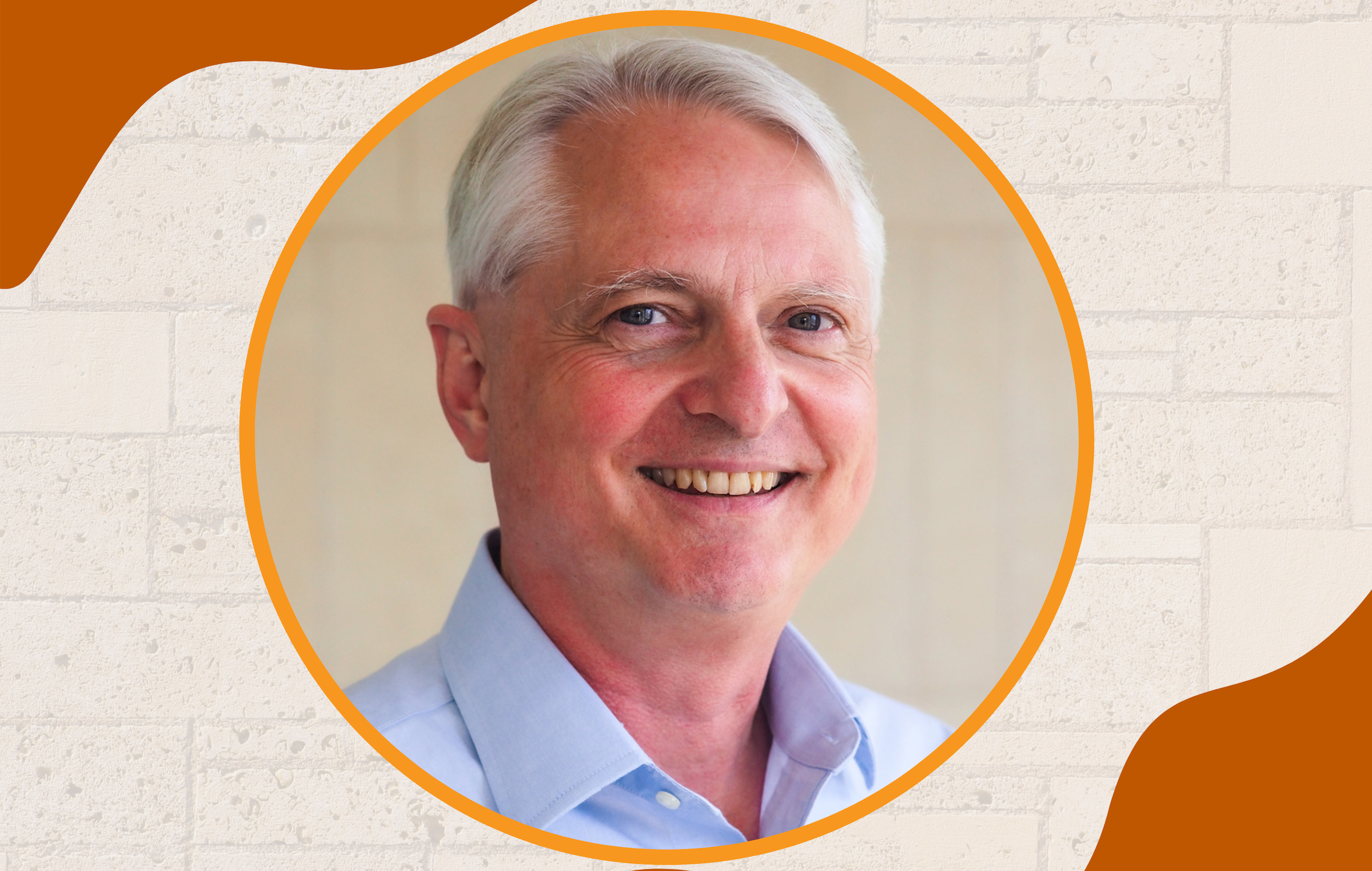 ---
Department of Molecular Biosciences Chair Dan Leahy recounted recently the scientific back-story behind one game-changing discovery – and the role that alumna Gail Dianne Lewis (BS, Microbiology, '78) played in it. Leahy, himself a cancer researcher, was speaking about the aggressive form of breast cancer known as "HER2-positive" cancer. Striking as many as 1 in 4 breast cancer patients, testing HER2-positive is frightening: those who do experience higher rates of cancer recurrence and lower rates of survival.
The gene encoding HER2 (Homolog of the Epidermal growth factor Receptor-2) instructs cells to produce receptor proteins that in turn can cause cells to replicate and divide—both in healthy processes in the body and in cancer. In fact, tumors in people with HER2-positive cancer have up to 100 times more HER2 receptors, and these receptors send signals to cancer cells that cause them to reproduce much more quickly.
Lewis, a senior scientist at Genentech, was an instrumental member of the team at the Bay Area-based drug company overseeing the research for a drug to treat HER2-positive patients. As chronicled in an in-depth online story on the company's website, Lewis began working there in 1985, the same year the company published a paper on cloning HER2. In the over 30 years since, she has remained focused on HER2.
"Now I run my own lab," Lewis says in the Genentech report. "I have an appreciation for the whole process of drug development. It's a very, very long process. Things happen over quarters, years… it requires patience and perseverance. And there are so many pitfalls. We have to do things again and again. …That's why we call it re-search."
Exploring a cancer drug to target the HER2 gene required facing up to difficult odds: many promising cancer drugs, after all, fail to pan out in human trials. But Lewis remembers clearly the day when a colleague burst into a meeting she was in, announcing jubilantly that the trial drug they had been engineering worked. That drug would later go to market as Herceptin, and it has helped extend and save many lives, especially for HER2-positive breast cancer patients in the early stages of the disease. The drug proved so successful in treating an aggressive breast cancer that had affected many lives that the story of its development wound up as the subject of a Lifetime Television movie with Harry Connick, Jr., called Living Proof.
In recent years, Leahy has also played a part. As a structural biologist, he examines the inner workings of cells using cutting-edge technology to get a glimpse, often in extreme detail, of various processes in the body. Leahy examined in particular the HER2 protein and how it differs from other like proteins in the same family. 
Distinctly structured with an exposed region that similar receptors don't have and that appears almost like an arm, the HER2 receptor binds with other molecules—the first step toward driving unwanted cell replication in the tumors. This finding from Leahy's research group provided a clue for drug developers working to improve on the already effective HER2 treatment. The discovery helped Lewis and her colleagues at Genentech begin focusing on drugs that effectively blocked this point of connection and the replication process.
"Determining biological structures helps us understand the functions of molecules that do important things, like go haywire in cancer, and become the target for a lot of drugs," Leahy explains.
Lewis, meanwhile, sometimes receives visits from the people her scientific research has helped most.
"When patients come here to see the lab, there are lots of hugs and thank you's. It's really emotional," she says. "Usually we start off talking, and then they cry and then we cry. We get embarrassed because it's humbling. …It's a huge team effort – hundreds of people. Whatever you do leads to something else. There's no end."
Read more of Gail Lewis' story and about breast cancer research at UT Austin. Also, see one nutritional scientist's take on information more breast cancer patients need to have, in an op-ed in the Dallas Morning News.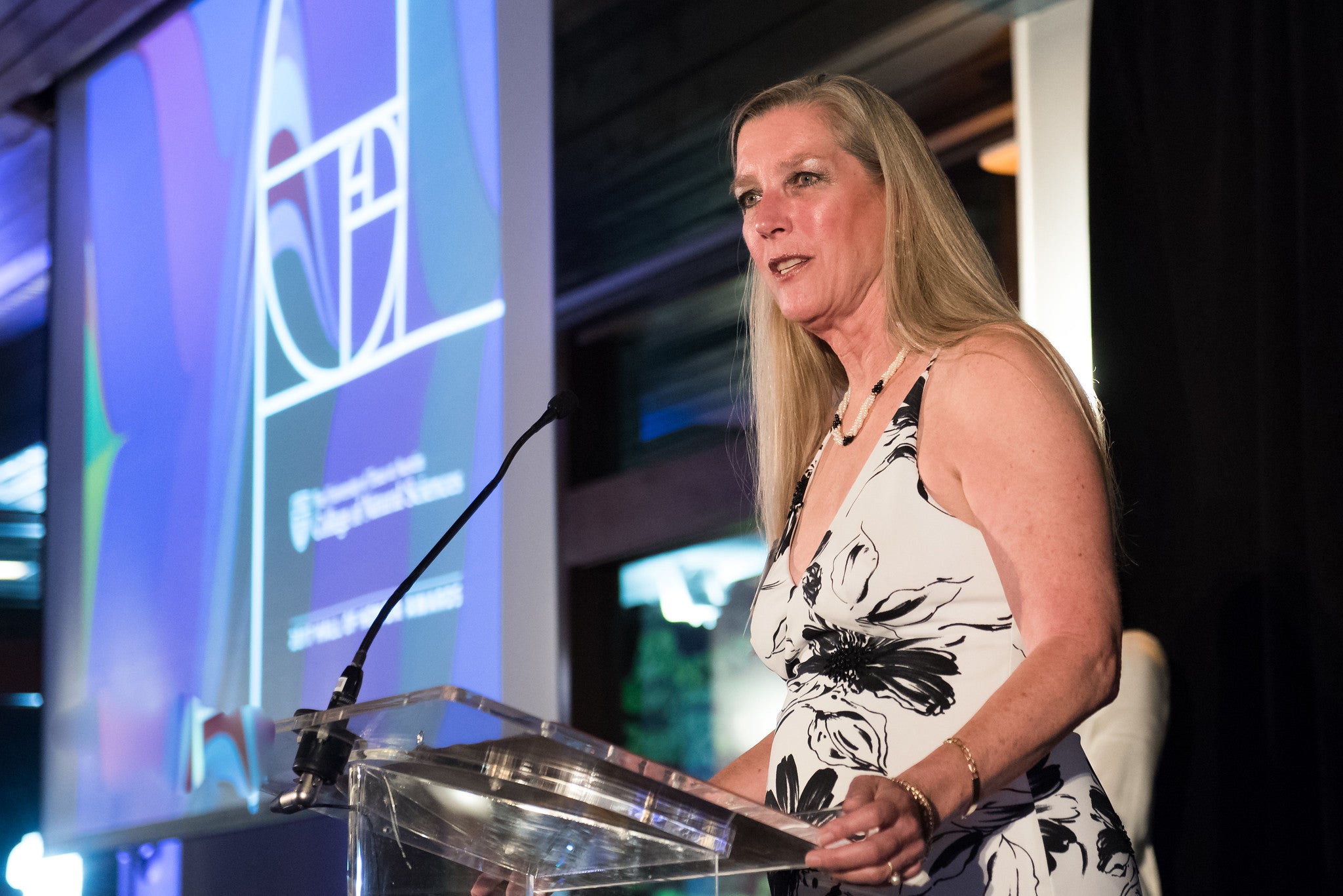 This post was updated in fall 2017, when Gail Dianne Lewis was inducted into the College of Natural Sciences' Hall of Honor.
Share
https://cns.utexas.edu/news/features/cancer-fighting-faculty-member-and-alum-made-key-strides-patients
---