Lady Bird Johnson Wildflower Center Receives Field Station Designation
October 29, 2021 • by Christine Sinatra
The Lady Bird Johnson Wildflower Center has been integral for UT Austin's involvement in life sciences research.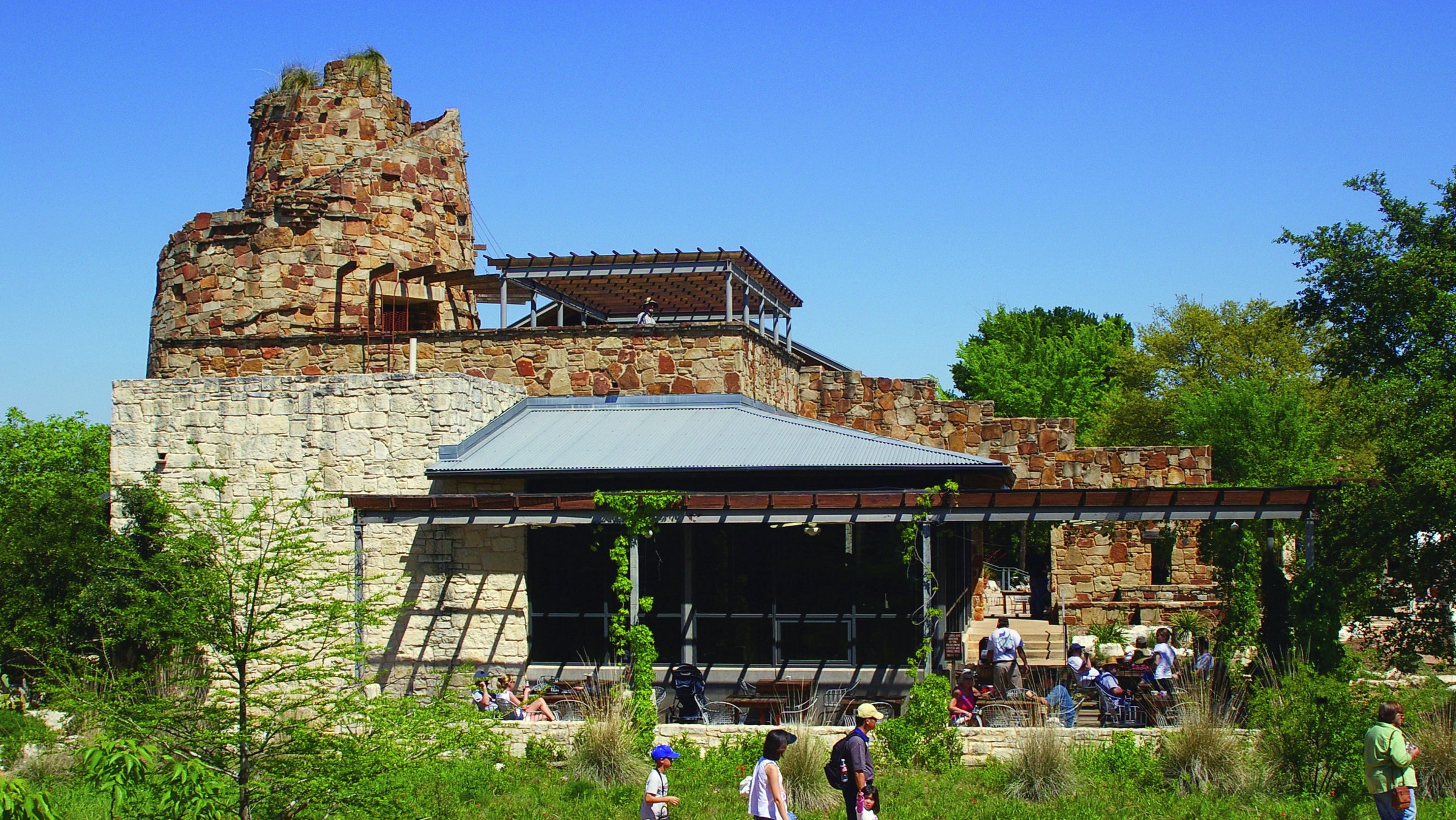 ---
At the intersection of life sciences research, teaching and public engagement rests a growing network of University of Texas at Austin field stations—all of which have a role in discovering strategies for environmental resilience and insights about the natural world. The latest addition is one of Austin's most treasured outdoor destinations and the official state Botanical Garden and Arboretum of Texas: the Lady Bird Johnson Wildflower Center.
The Wildflower Center, founded in 1982, came under the university's operational umbrella 15 years ago. It is already a hub for research, education and public engagement focused on native plants, gardens and landscape restoration. This fall, it officially joins two other Central Texas field stations in the College of Natural Sciences—the Brackenridge Field Laboratory and Stengl Lost Pines Biological Field Station—as part of the Biodiversity Center's growing field station network.
"Field stations like this will help us to gain scientific insights into the state of ecological health in critical areas across Texas now, as well as to develop strategies, as habitats change, for better land management, ecological restoration, water and ecosystem preservation, invasive species management and resilience in the future," said David Hillis, professor of integrative biology and director of the Biodiversity Center.
The Wildflower Center field station offers scientists and students opportunities for research and learning about a mixed oak-juniper savanna along the Balcones Escarpment with intermittent drainages and a network of cave and karst features. Like other field stations, it will support better understanding of native and managed landscapes—using environmental monitoring, original research and discovery-based student learning activities—to inform decision-making about the best ways to support people, plants, wildlife and the natural systems that they rely on.
Currently, the Center offers a variety of research, education and outreach activities that advance knowledge about native plants, landscape restoration and management, and biodiversity. With the field station designation, the Center will further deepen its ties to university ecologists. Shalene Jha, an associate professor of integrative biology, will serve as the main campus's liaison to the Wildflower Center as its inaugural Academic Director of Research.
The College of Natural Sciences and UT Austin as a whole are actively expanding the network of resources for scientific field and marine research and education. The Jackson School of Geosciences, for example, recently established the White Family Outdoor Learning Center in the Texas Hill Country. In 2019, the College of Natural Sciences announced its largest-ever estate gift to expand the university's biodiversity and ecological research with generous support from Lorraine Casey Stengl, for whom the Bastrop-area field station was named.
In addition to the field stations in Central Texas, the College of Natural Sciences is home to the coastal Marine Science Institute, which is the base for the Mission-Aransas National Estuarine Research Reserve in Port Aransas and the Fennessey Ranch conservation easement south of Refugio. 
Share
https://cns.utexas.edu/news/announcements/lady-bird-johnson-wildflower-center-receives-field-station-designation
---