College Announces Newest Inductees to Hall of Honor
August 24, 2023 • by Emily Engelbart
The Hall of Honor recognizes Distinguished Alumni, Distinguished Service and Emerging Leader award winners.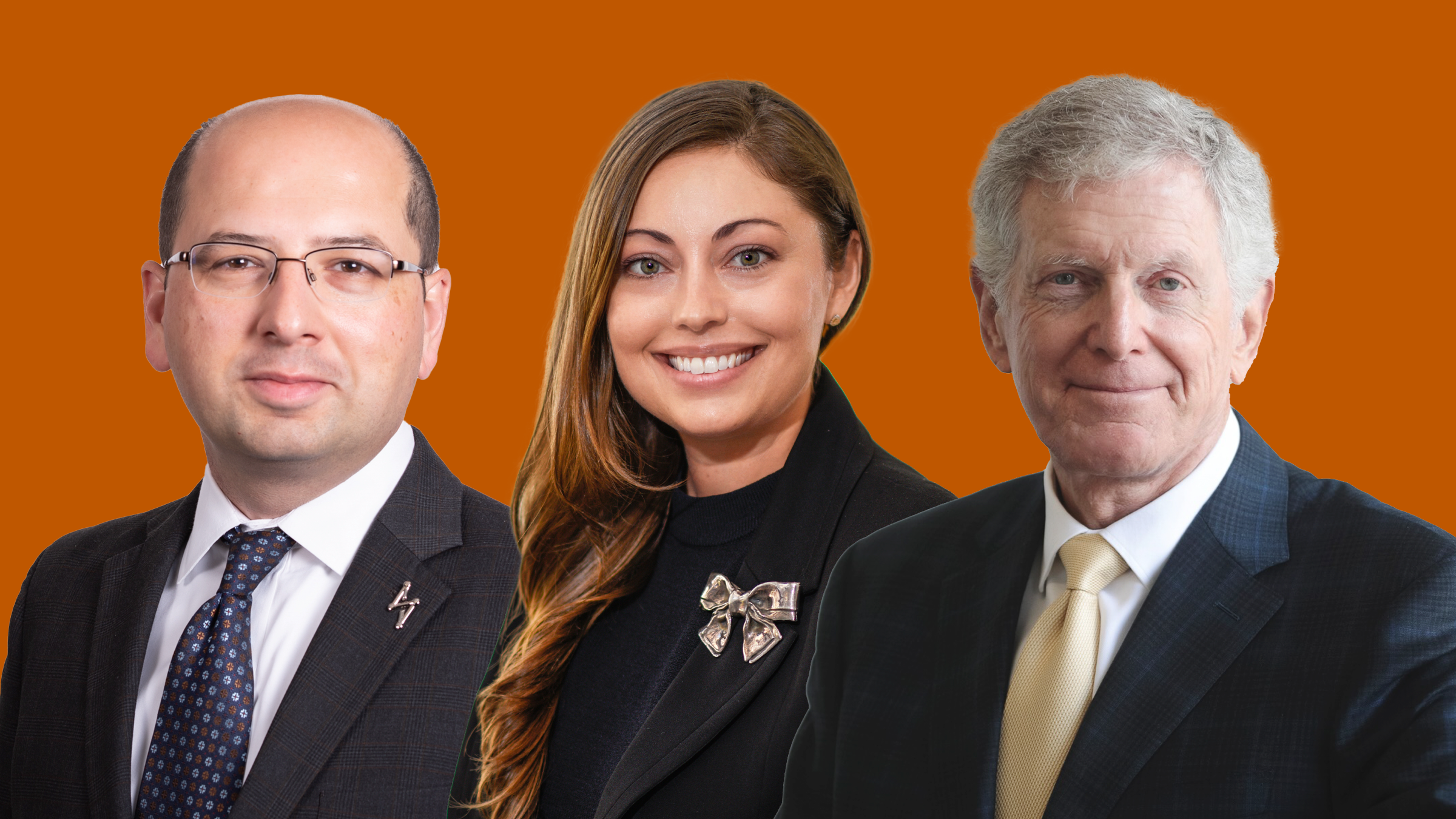 Amir Husain, Christina Reed and Wayne Alexander 
---
Two College of Natural Sciences alumni and a philanthropic supporter of the college were selected for induction into the college's 2023 Hall of Honor: Amir Husain, Wayne Alexander and Christina Reed.
Amir Husain, Distinguished Alumnus
Amir Husain is a serial entrepreneur, technologist and author based in Austin, Texas. He graduated from UT Austin in 1998 with a B.S. in computer science and has received widespread recognition for his work in artificial intelligence. Amir is the founder and CEO of the award-winning AI company, SparkCognition, the founding CEO of SkyGrid, a Boeing and SparkCognition company building the aerial operating system to power the next century of aviation and Chairman of Navigate, a global, crowdsourced data ecosystem company.
An avid inventor, Amir has been awarded over 30 patents in AI and distributed systems. He serves on NATO's Innovation Advisory Board and on the Board of Global Venture Bridge, bringing together international entrepreneurs. His work has been featured in world-leading outlets such as the BBC, Fortune, Forbes and Proceedings from the U.S. Naval Institute, among many others. He is the author of the best-selling book "The Sentient Machine", a co-author of the compilation "Hyperwar: Conflict and Competition in the AI Century", and has recently published two new books, "Generative Art" and "Generative AI for Leaders."
He and his wife Zaib made a recent philanthropic gift to launch the Machine Learning Laboratory, providing a hub for collaboration among faculty, researchers and students from across UT Austin who are passionate about exploring the art of the possible with AI.
Wayne Alexander, Distinguished Service
Alexander received a B.S. in mechanical engineering and an M.S. in engineering management from the Missouri University of Science and Technology. He joined Southwestern Bell after graduation and retired as president after 32 years with the company. During his career he held a variety of executive positions in network operations, sales, marketing, legislative and regulatory affairs, and international operations with various SBC subsidiaries. Immediately prior to his position as Southwestern Bell president, he led SBC's wireless, internet, long distance and local telephony operations in Chile and the Asia Pacific from 1995 through 1999. 
Alexander has extensive experience serving on numerous community boards which include chairing the boards of Port San Antonio and Southwest Research Institute. His love for astronomy led him to serve as chairman of the Board of Visitors for the UT Austin McDonald Observatory. He is currently representing UT Austin on the Board of the Giant Magellan Telescope Organization in Pasadena, California. A team is currently working to construct what will be the world's largest telescope, located in the Andes Mountains. 
Christina Reed, Emerging Leader
In 2008, Reed obtained her bachelor's degree in neurobiology from UT Austin. In 2012, she graduated from Vanderbilt University with a dual master's degree in nursing, women's health nurse practitioner and adult nurse practitioner. Early in her career, Reed became acutely aware of the disparities present in healthcare, including geographical, racial and income-based inequalities across Texas. Through a program funded by March of Dimes, she reduced premature delivery rates in underserved areas of Houston. She implemented an innovative program that trained providers to identify human trafficking victims and pioneered a program addressing literacy for children starting in pregnancy. Reed also collaborated with the Houston Independent School District to create the HISD Communicable Disease Committee, establishing guidelines that are the gold standard for school operations and policies for all schools in the district. 
A promoter of health equity, she leads a variety of programs like the Patient, Family, and Staff Support Initiative, which implements programs to help alleviate the psychological effects of obstetrical trauma. Reed also authored a Texas bill that was passed into law in 2021 on patient safety practices for placenta accreta spectrum to decrease maternal mortality and morbidity rates across Texas. She also collaborates with the U.S. Department of Health and Human Services on Black maternal morbidity and mortality. Reed's research interests include music therapy, space medicine, health equality, obstetrical trauma and placenta accreta spectrum. She leads the only clinical trial in the U.S. that uses music therapy as an intervention to reduce the physiological and psychological effects of high-risk pregnancies.
Update: The College of Natural Sciences will celebrate 2023 Hall of Honor inductees and 2022 honoree for distinguished service David Booth at a special ceremony on Thursday, September 21, 2023. Learn about honorees over the years.
Share
https://cns.utexas.edu/news/announcements/college-announces-newest-inductees-hall-honor
---