Page Selected as a Camille Dreyfus Teacher-Scholar for 2023
May 9, 2023 • by Emily Engelbart
Selected faculty are within the first five years of their academic careers, possess a strong body of scholarship and exhibit a high regard for education.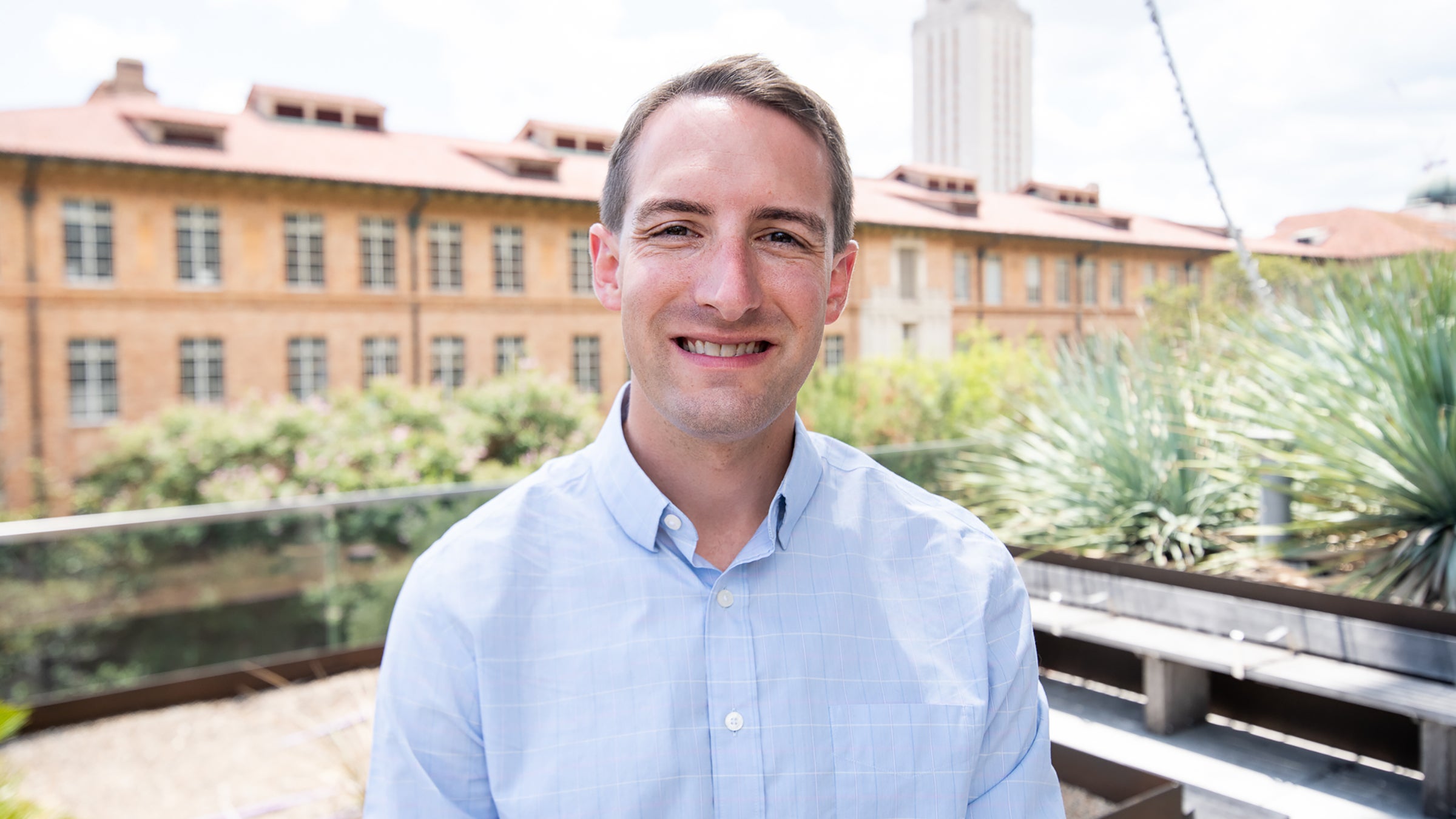 ---
The award is one of several programs through which the foundation seeks to advance the chemical sciences. 
Page's research interests lie in the broad fields of macromolecular synthesis and materials science. Through his research, he seeks to understand the potential for manipulating light energy for various applications.
In his research group, ZAP, Page and his team use light, including LEDs and sunlight, to drive chemical reactions or to manipulate properties in materials they form. For example, they develop molecules which absorb different wavelengths of light. Then, they can convert the energy from that light into the formation of a plastic. This concept powers a new method of 3D printing using visible light that's both fast and precise.
Page is also on the Graduate Studies Committee for Chemical Engineering and part of the Texas Materials Institute at UT Austin, where he advises graduate students.
To be a Camille Dreyfus Teacher-Scholar is a competitive process, so Page says it is an honor to be a recipient. Each Camille Dreyfus Teacher-Scholar receives an unrestricted research grant of $100,000.
"[Being selected] will certainly give us the opportunity to be able to push forward at the forefronts of this fundamental science, with respect to light-matter reactions, using different wavelengths of light to create new materials, 3D printing and other things of that nature," Page said. "From those perspectives, we're very grateful."
Share
https://cns.utexas.edu/news/accolades/page-selected-camille-dreyfus-teacher-scholar-2023
---