Tech Startup Powered by Two Computer Science Professors Teams Up with Intel
November 10, 2020 • by Esther Robards-Forbes
Katana Graph specializes in graph computing and analyzing enormous data sets.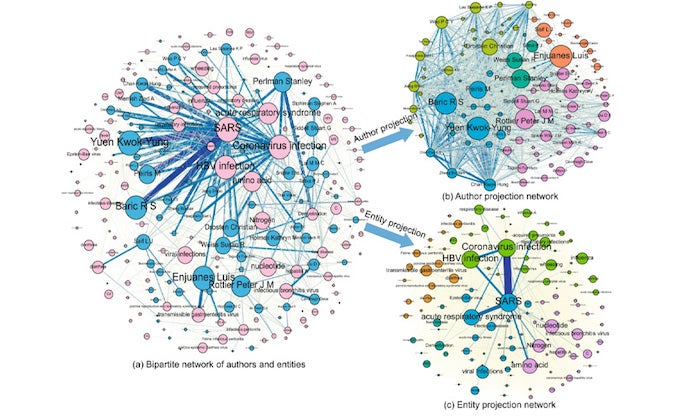 ---
Industry analysts say that more data has been collected in the past two years than in all of human history combined. Data about what we buy, what we watch, where we go and who our friends are is constantly being collected and stored. Analyzing all that data and gaining insights from it is the hard part.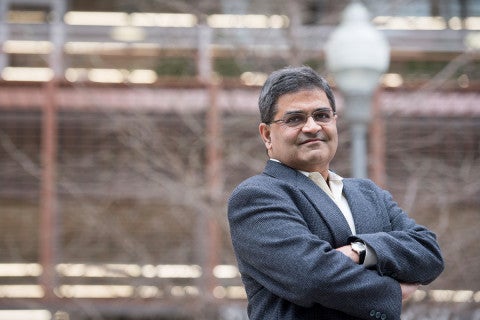 Enter University of Texas at Austin computer science professor Keshav Pingali and assistant professor Chris Rossbach, founders of Katana Graph, a startup specializing in graph computing. The startup launched in the spring and already has raised $4.4 million. Intel recently announced a new partnership with the company to support those hoping to translate large, unstructured data sets into efficient solutions to problems. Katana Graph's graph computing engine will be offered on several of Intel's platforms.
You may not have heard of graph computing, but companies that use graph computing are likely using it now to learn about you. Graphs are a way of drawing insights from unstructured data. Structured data is what is found in a carefully constructed database where relationships between data are clear. Unstructured data do not have clear relationships, and that's where graphs come in.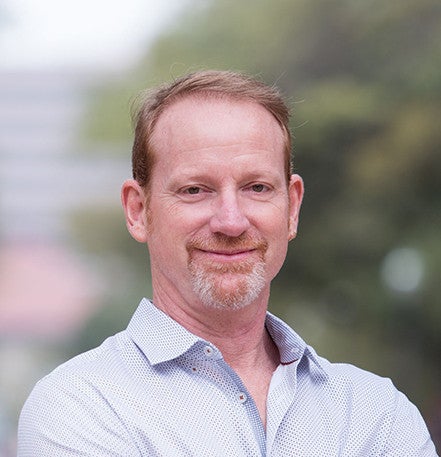 Imagine an airline route map, with lines connecting hub cities with smaller cities. There may not be a direct flight from Cincinnati to San Francisco, but it's still possible to get there. Just as finding the connecting flights allows for arrival at a destination, discovering connections between different data points using graphs helps businesses and organizations understand who they serve. For example, they help Netflix suggest what we should watch next and help Amazon tell us what to buy next.
"Graphs are a way of thinking about data," said Pingali, CEO of Katana Graph. "They simplify the job of designing algorithms to process the data and extract insights."
In the summer of 2019, Pingali, the W. A. "Tex" Moncrief, Jr. Chair in Distributed and Grid Computing, was visiting his sister in the San Francisco Bay Area following the sale of her startup company. After chatting with venture capitalists, Pingali pitched the idea for a graph computing company to Rossbach, who holds the Computer Sciences Endowed Faculty Fellowship No. 6 and has expertise in cloud computing. They formed Katana Graph, and the startup received its seed funding on March 15, 2020, just in time for the global pandemic to hit.
It hasn't slowed them down much. Already, Katana Graph's engines are being used in pharmaceutical research to help narrow down which molecular compounds should be tested in the lab, epidemiological tracking of COVID-19, computer network security and detection of financial fraud.
"The pandemic makes collaboration a little harder," said Rossbach. "There are definitely times when it would be great to have a whiteboard. But by and large, we've made a lot of progress and continue to have a lot of fun and largely be unaffected, so I think we're very lucky in that regard."
Pingali and Rossbach credit some of the success of their company's launch to the support they received from UT Austin.
"The college has been incredibly supportive of this, from our chair to the dean," Pingali said. "Everywhere wants to be the next Silicon Valley, but putting that sort of desire into action, into something that actually makes things happen, that's a totally different thing. And not many places can do it."
Katana Graph also received support from the Texas Innovation Center, the hub at The University of Texas at Austin for bringing engineering and science discoveries and technologies to the market. The Texas Innovation Center is a collaboration between the Cockrell School of Engineering and the College of Natural Sciences which provides resources to help connect companies like Katana Graph with potential customers, investors, mentors, and other needed resources to support translation of university research. Through the center, IP support is provided by the Office of Technology Commercialization.
"This recent partnership with Intel and an expected new round of funding will fuel an accelerated growth for Katana Graph and adoption of its graph engine," said Dr. Van Truskett, executive director of the Texas Innovation Center. "Katana Graph is recruiting and employing UT students to work at their company. Their success is an example of impact that university research and their resulting startups can have on the economy."
Share
https://cns.utexas.edu/news/features/tech-startup-powered-two-computer-science-professors-teams-intel
---