Newly Opened Patton Center for Marine Science Education Offers Opportunities to Explore
October 30, 2022 • by Staff Writer
A newly renovated and reimagined space for exploring the science of marine life and ecosystems is now open to the public, free of charge, on the campus of The University of Texas at Austin Marine Science Institute in Port Aransas, Texas.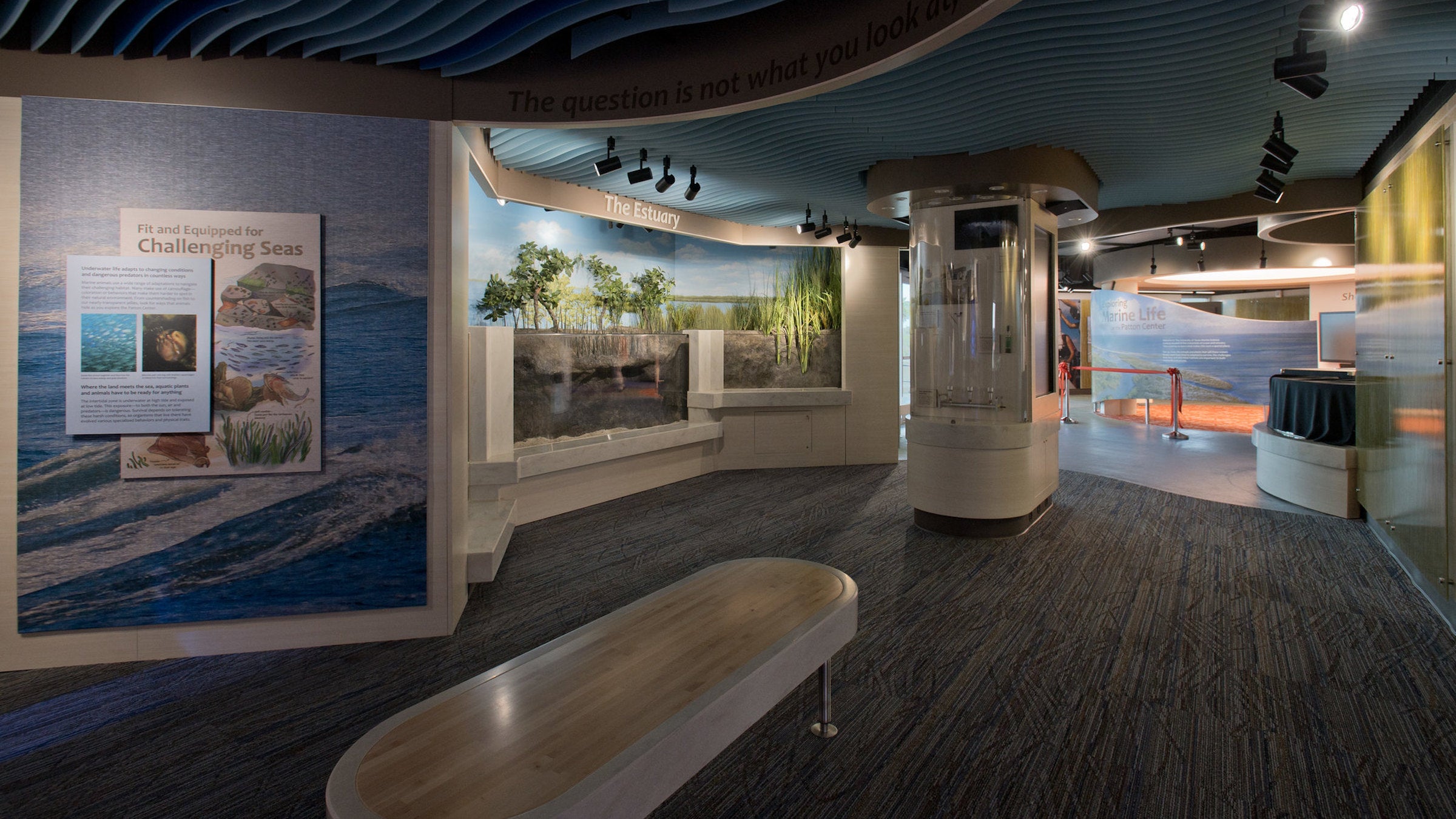 At the University of Texas Marine Science Institute Patton Marine Science Education Center ribbon-cutting event, the estuary exhibit was among the new offerings.
---
The Patton Center for Marine Science Education offers exhibits, aquaria and programming like keeper chats and fish-feeding demonstrations for visitors to enjoy.
In total, the Center features eight large aquaria, as well as engaging interactive displays, that provide opportunities for people of all ages to learn about the local marine life and research that is conducted at the Marine Science Institute and its Mission-Aransas Reserve program.
The Center was severely damaged by Hurricane Harvey in 2017 and was renovated with support from the University of Texas at Austin, the National Oceanic and Atmospheric Administration (Continuing Appropriations Act, 2018 and Supplemental Appropriations for Disaster Relief Requirements Act, 2017), and philanthropists Bobby and Sherri Patton. The space has since been transformed into a bright and dynamic facility to teach about the wonders of the local marine ecosystems. The Center was designed by Turner | Ramirez Architects and constructed by Beecroft Construction. Both firms are based in Corpus Christi, Texas.
Education programs for large groups are available by reservation. The Center is located at 855 East Cotter Avenue in Port Aransas, Texas. The Center is open Tuesday-Saturday, 10 a.m.-4 p.m. Learn more and plan your visit.
Share
https://cns.utexas.edu/news/announcements/newly-opened-patton-center-marine-science-education-offers-opportunities-explore
---