New "Essentials of AI" Course Launches This Fall
August 11, 2023 • by Marc Airhart
The Department of Computer Science and the Good Systems program present a one semester-credit-hour course titled "Essentials of AI for Life and Society."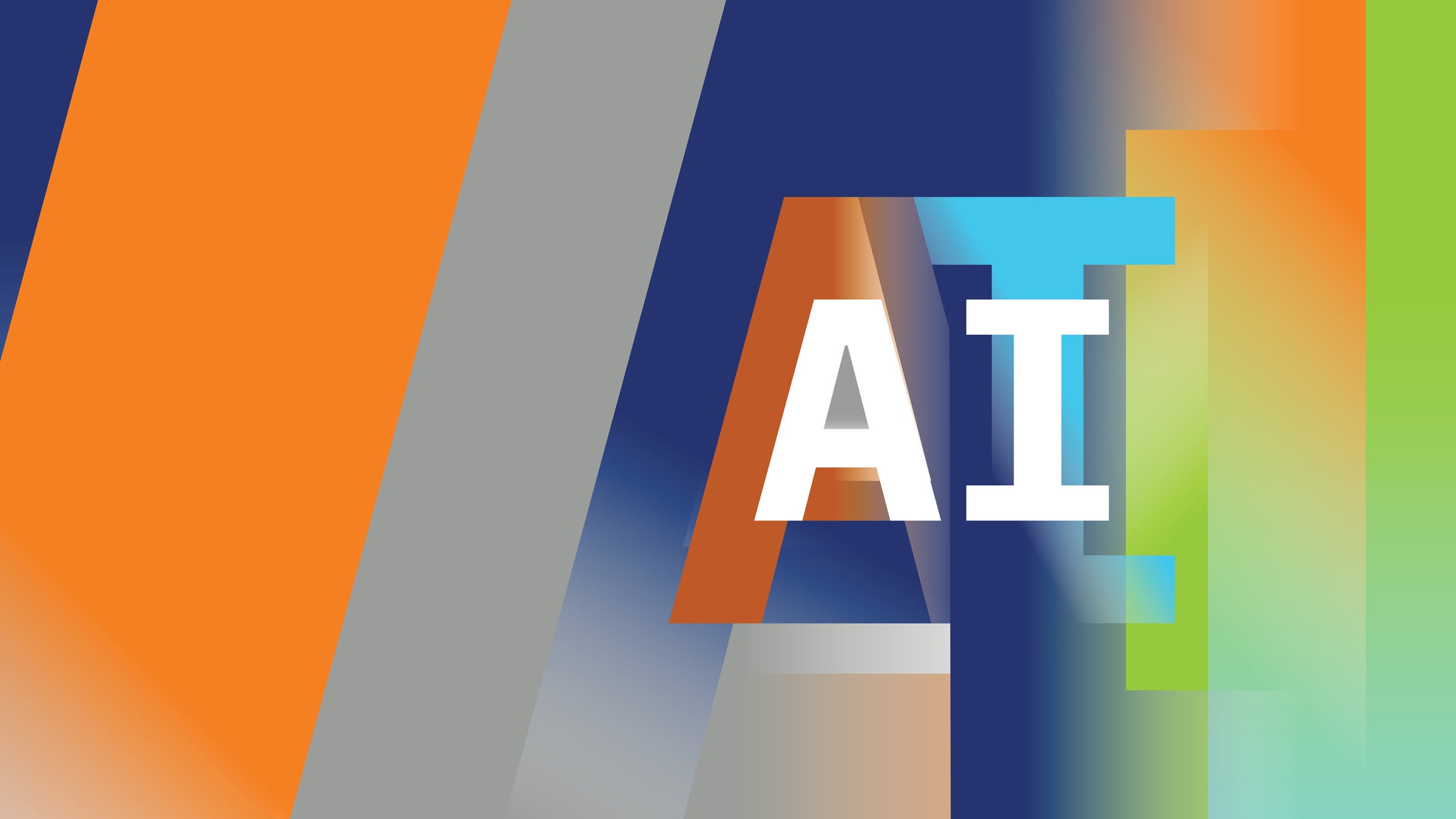 Credit: The University of Texas at Austin
---
Experts in artificial intelligence predict that AI-powered technologies will continue to become more and more a part of our everyday lives. It will affect how we work, spend our leisure time, make policy decisions and make sense of the world around us. And yet, most of us don't really understand how the technologies work or what their potential risks and benefits are.
UT Austin's Department of Computer Science, in partnership with the university's Good Systems program, is launching a new course this fall titled The Essentials of AI for Life and Society. Beginning the week of August 21, the one semester-credit-hour course will provide basic AI literacy and cover the ethical and societal implications of AI technologies. It's open to all students at UT Austin, regardless of major, as well as staff and faculty. No prerequisites, technical knowledge or programming skills are required.
Peter Stone — professor of computer science, director of Texas Robotics, founding member of Good Systems, and one of the course's co-instructors — thinks every part of the economy will be touched in some way by AI.
"To succeed in the coming world, it's going to be essential to be familiar with AI tools and be able to strategize about what's going to be the role of human creativity and human labor and human value in the economy, compared to AI tools," he said.
Students can register at the Office of the Registrar to take the course (CS 109) for credit.
Staff, faculty and graduate students can sign up here, preferably by September 5th, to audit the course without credit.
The course will be taught by three core computer science faculty — Joydeep Biswas, Don Fussell and Stone — as well as several guest lecturers from other areas of the university that intersect with AI technology, including the Moody College of Communication, the School of Information, the LBJ School of Public Affairs, the Steve Hicks School of Social Work and the Cockrell School of Engineering.
"There has been a real tipping point in terms of the power of AI and in particular its accessibility to a huge array of applications," said David Vanden Bout, dean of the College of Natural Sciences, who initiated the first discussions around the new course. "Giving UT students both a broad perspective on AI as well as the ethical considerations of its application will equip our students with key knowledge of a technology that is likely to become pervasive in our lives."
The first part of the course is an introduction to what AI and machine learning are, including the major methodologies and paradigms, as well as a few application areas like computer vision, natural language processing, reasoning under uncertainty and robotics. The second part will focus on societal implications, such as impacts on the workforce, proliferation of misinformation and disinformation, challenges to democracy and benefits.
"Every UT student is going to touch artificial intelligence in some way, shape or form," said Sharon Strover, professor in the School of Journalism and Media, Good Systems' chair and a key organizer of the course. "We want to catch them early, so that we can help shape the agenda that they carry around with them with respect to what AI technologies are, what some of the do's and don't's are, and what they want their relationship with technology to be as they encounter AI."
Good Systems is one of UT Austin's interdisciplinary research Grand Challenges housed in the Office of the Vice President for Research, Scholarship and Creative Endeavors. Its focus is on how to harness the benefits of artificial intelligence for the good of all of society, while mitigating potential harms and unintended consequences.
The course, which runs the entire fall semester, has a hybrid format. It will meet every Wednesday from 4 to 5 p.m. for a live, synchronous lecture that can be attended in-person at the LAITS studio classroom or streaming online. Each week, there will be an assigned reading, an interactive lecture and short assessments. Students have the option to take the course for a letter grade or pass/fail. For additional information and to test your computer and internet connectivity, go to LAITS Online Courses for Students.
"My number one hope is that participants get the ability to discern what's realistic and what's science fiction, to be able to understand the terminology that's being used in the news, to be able to apply the lessons to real decisions that they need to make in their own careers and to be engaged and inform the public debate about how our society should respond to these new technologies," Stone said.
Share
https://cns.utexas.edu/news/announcements/new-essentials-ai-course-launches-fall
---