Professor Mike Ryan Receives Lifetime Career Award
March 7, 2017 • by Steven E. Franklin
"Mike Ryan is one of the most influential animal behaviorists working in the world today, and as such is highly deserving of this lifetime award."
---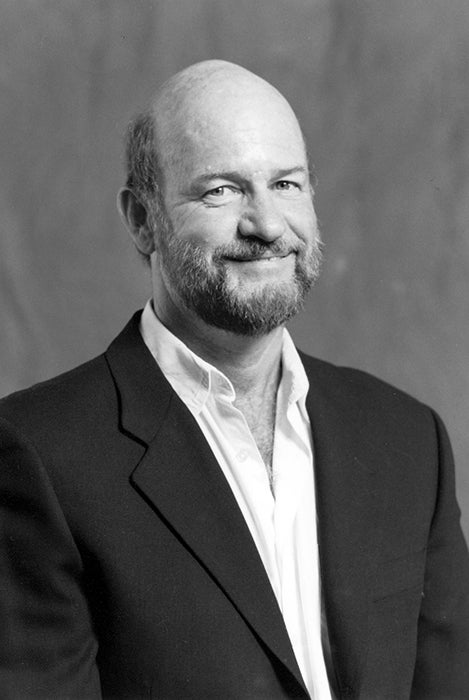 Biologist Mike Ryan, a professor in the College of Natural Sciences at The University of Texas at Austin, has been chosen to receive the 2017 Distinguished Animal Behaviorist Award from the Animal Behavior Society. Considered the Society´s most prestigious award, it "recognizes an outstanding career in animal behavior."
"Mike Ryan is one of the most influential animal behaviorists working in the world today, and as such is highly deserving of this lifetime award," says William Searcy, President of the Animal Behavior Society.
Ryan, who joined the faculty of UT Austin in 1984, is the Clark Hubbs Regents Professor in Zoology in the Department of Integrative Biology. His research focuses on the evolution and function of animal behavior, especially in regards to sexual selection and communication.
Ryan was among the first to demonstrate a trade-off between attracting potential mates and avoiding predators. He has also been a pioneer in the relatively new field of sensory ecology, which focuses on the information that animals gain from their environment, including what they obtain, how they acquire it and what they do with that information.
"Very few researchers can claim to be the progenitor of entire subdisciplines in ecology, evolution, and behavior. Mike can," says Jonathan Pruitt, a scientist at the University of California, Santa Barbara, who nominated Ryan for the award. "Ryan's research has changed the way behavioral ecology looks and sounds in a way that few investigators ever will."
During his career, Ryan has presented more than 150 invited lectures, written more than 300 scientific papers and published four books. He has also mentored dozens of students, both graduate and undergraduate, as well as many postdoctoral researchers.
The award will be presented to Ryan at the annual meeting of the ABS in Toronto, June 12-16, 2017. The Animal Behavior Society is a non-profit, professional organization "dedicated to promoting education and research in the field of animal behavior."
Share
https://cns.utexas.edu/news/accolades/professor-mike-ryan-receives-lifetime-career-award
---