Lulu Cambronne Named 2020 Pew Biomedical Scholar
June 15, 2020 • by Staff Writer
Xiaolu 'Lulu' Cambronne was one of 22 early career scientists selected to join the 2020 class of Pew Biomedical Scholars.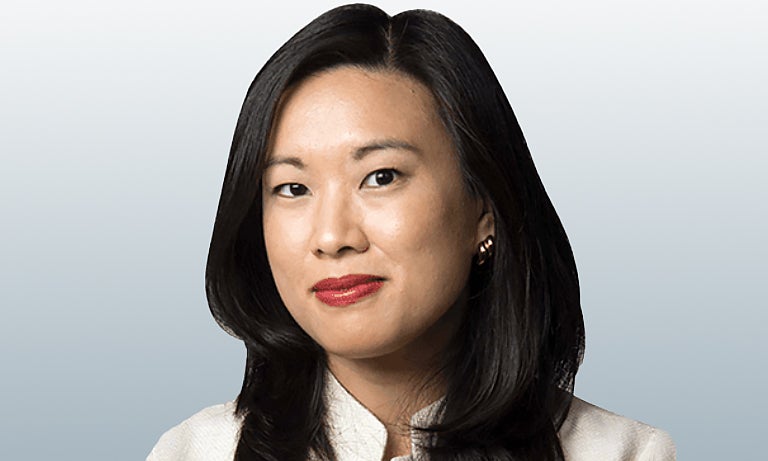 ---
University of Texas at Austin molecular biosciences assistant professor Xiaolu 'Lulu' Cambronne was one of 22 early career scientists selected to join the 2020 class of Pew Biomedical Scholars.
Candidates are chosen based on excellence in prior research and receive $300,000 in funding over four years to pursue innovative, foundational research in human health. Cambronne plans to use new biosensors to study how cells manage and regulate complex chemical reactions.
"I'm honored to be selected as a Pew Scholar," Cambronne said. "I have an enthusiastic research team and we're eager to put this opportunity to good use."
The biosensors, which fluoresce and can be made to stick to specific cell components, allow Cambronne to obtain a high-resolution look at essential chemical pathways inside cells. This 'zoomed in' view has already enabled an exciting discovery about a molecule called nicotinamide adenine dinucleotide, also known as NAD+.
Cambronne's lab found that mitochondria – which use NAD+ like batteries, charging and discharging them to make energy – sometimes source the molecules from the surrounding cell fluid rather than rely solely on an internal supply. This means that the levels of NAD+ inside mitochondria can be regulated, or potentially controlled.
"This is exciting because it represents a potential new therapeutic control point for a multitude of diseases since abnormal mitochondrial NAD+ levels have been linked to metabolic syndrome, neurodegeneration, and cancer," Cambronne said.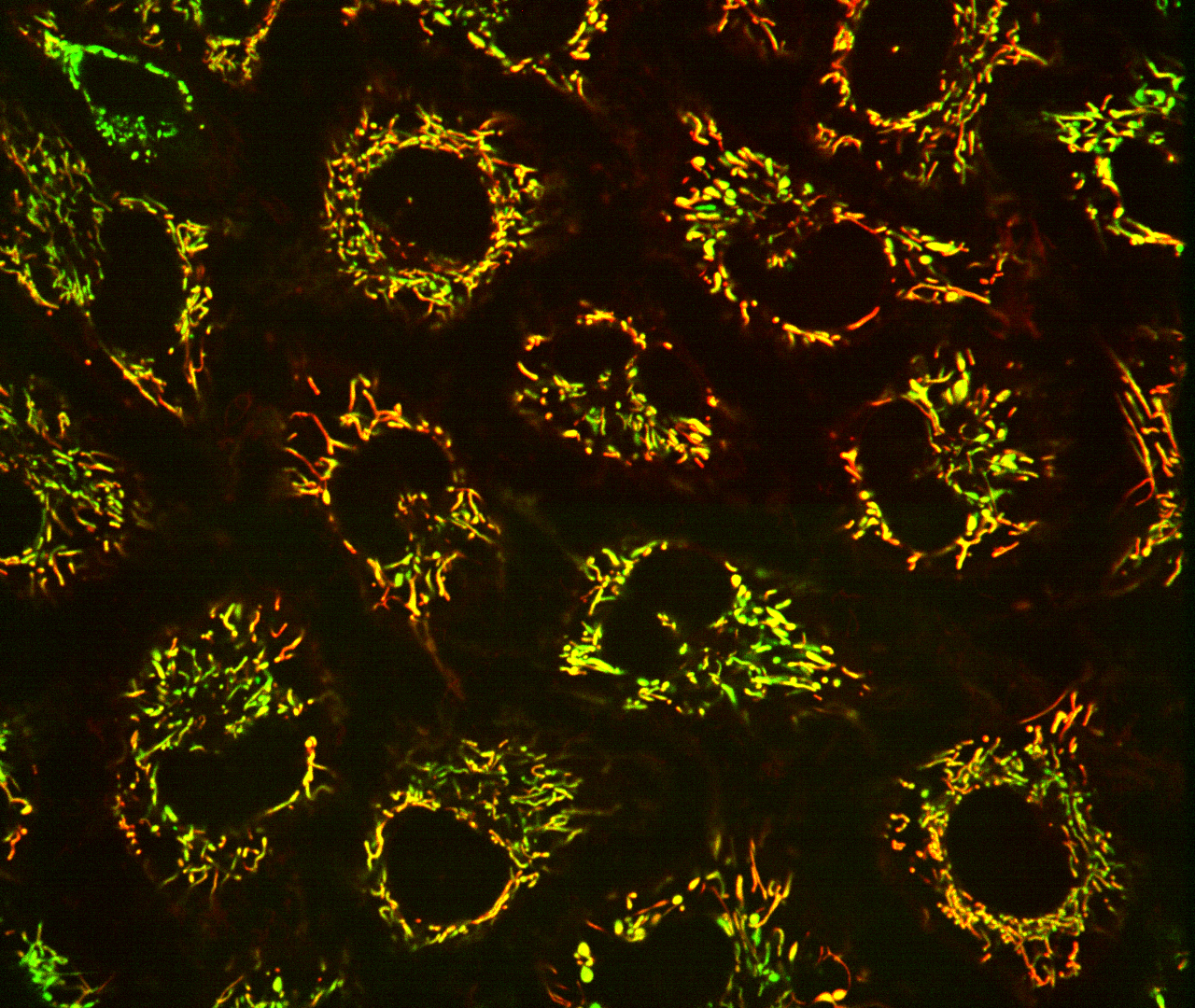 The possibilities of this biosensor approach remain mostly undiscovered since cells contain many interwoven chemical reactions that have yet to be fully untangled and understood. Cambronne's biosensors could, for example, measure stages of other pathways to find where irregularities occur or pinpoint when therapeutic drugs could intervene.
"We are really at the forefront of being able to take these types of measurements," she said. "So there are a lot of questions that we can ask, but we're just at the tip of the iceberg."
Among the other Pew Scholar Program awardees, chosen from 191 nominees nationwide, are two University of Texas at Austin alumni: Stanford assistant professor Lauren O'Connell and UT Southwestern assistant professor Jeffrey Woodruff.
Woodruff, who earned a B.S in biology in 2005, will research aging and longevity in mammalian egg cells. O'Connell earned a PhD in cellular and molecular biology in 2011 and plans to investigate brain circuitry in infants.
In addition to receiving funding, all current program members attend an annual conference where scientists from diverse disciplines convene to interact and collaborate. On whether the conference will happen in person due to COVID-19 impacts, Biomedical Science Program Principal Associate Jennifer Villa said that Pew is arranging contingency options and will make final decisions at a later date.
Share
https://cns.utexas.edu/news/accolades/lulu-cambronne-named-2020-pew-biomedical-scholar
---