Dave Thirumalai Awarded Langmuir Prize in Chemical Physics
October 24, 2018 • by Christine Sinatra
Davarajan Thirumalai, a professor of chemistry, received the Irving Langmuir Prize in Chemical Physics.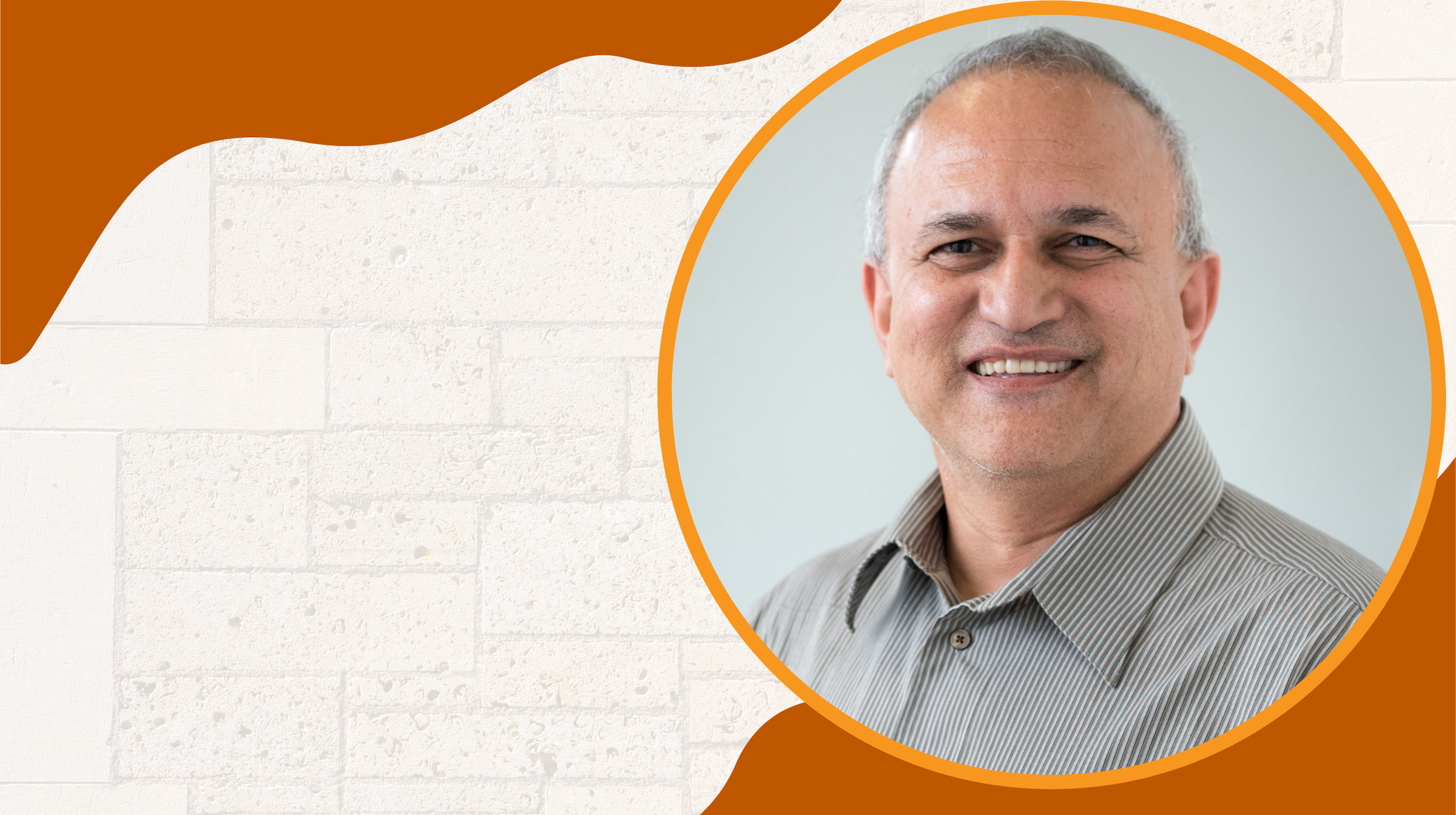 ---
A chemist at the University of Texas at Austin has been awarded the top prize for chemical physics, given biennially by the American Physical Society. Davarajan Thirumalai received the Irving Langmuir Prize in Chemical Physics for his groundbreaking work in developing "analytical and computational approaches to soft-matter systems" and applying these approaches to "the transitional behavior of supercooled fluids and glasses, folding dynamics of protein and RNA biopolymers, and functioning of molecular motors."
The Irving Langmuir Prize is given every two years by the American Physical Society (APS) in recognition of outstanding interdisciplinary research in chemistry and physics. 
Thirumalai, who holds the Marvin K. Collie Regents Chair in Chemistry and the Larry R. Faulkner Departmental Chair for Excellence in Chemistry and Biochemistry at UT Austin, also holds an appointment in the Department of Physics. He uses theory and simulations to describe the peculiarities of dynamics of the liquid-to-glass transition, to develop methods rooted in polymer physics, and to elucidate the principles of protein and RNA folding and stepping kinetics of motors. His recent focus has been on developing physical models and theories to understand collective motion of cells, with a particular emphasis on tumor growth. 
Thirumalai is a fellow of the Royal Society of Chemistry, the Biophysical Society, and the APS. He is also the recipient of numerous awards, including the American Chemical Society Theoretical Chemistry Award from the Physical Chemistry Division, the Oesper Award from the University of Cincinnati, and a Humboldt Research Award for Senior U.S. Scientists. He is the visiting Weston Professor at the Weizmann Institute and a Korea Institute for Advanced Studies scholar. Thirumalai sits on the advisory committee at the Simons Center in the National Center for Biological Sciences, Bangalore.
The Langmuir Prize, established in 1964 by the GE Foundation as a memorial to and in recognition of the accomplishments of Irving Langmuir in recognition of his career at GE, is given to only one recipient annually. In even-numbered years, the American Chemical Society selects the prize recipient and presents the $10,000 prize. Irving Langmuir received the 1932 Nobel Prize in Chemistry research on surface chemistry. 
APS announced its Spring 2019 prize and award recipients Tuesday. APS prizes and awards are open to all members of the scientific community in the U.S. and abroad, with award winners being selected by scientists who are appointed by APS.
"Recognizing exceptional contributions in physics is one of the wonderful roles of our American Physical Society," said APS President Roger Falcone. "We share in the joy of the recipients, take the opportunity afforded by the award of a prize to understand a bit more about that science, and reaffirm our commitment to excellence and peer evaluation of scientific research."
Thirumalai will receive the prize at a meeting of the APS in spring 2019.
Share
https://cns.utexas.edu/news/accolades/dave-thirumalai-awarded-langmuir-prize-chemical-physics
---