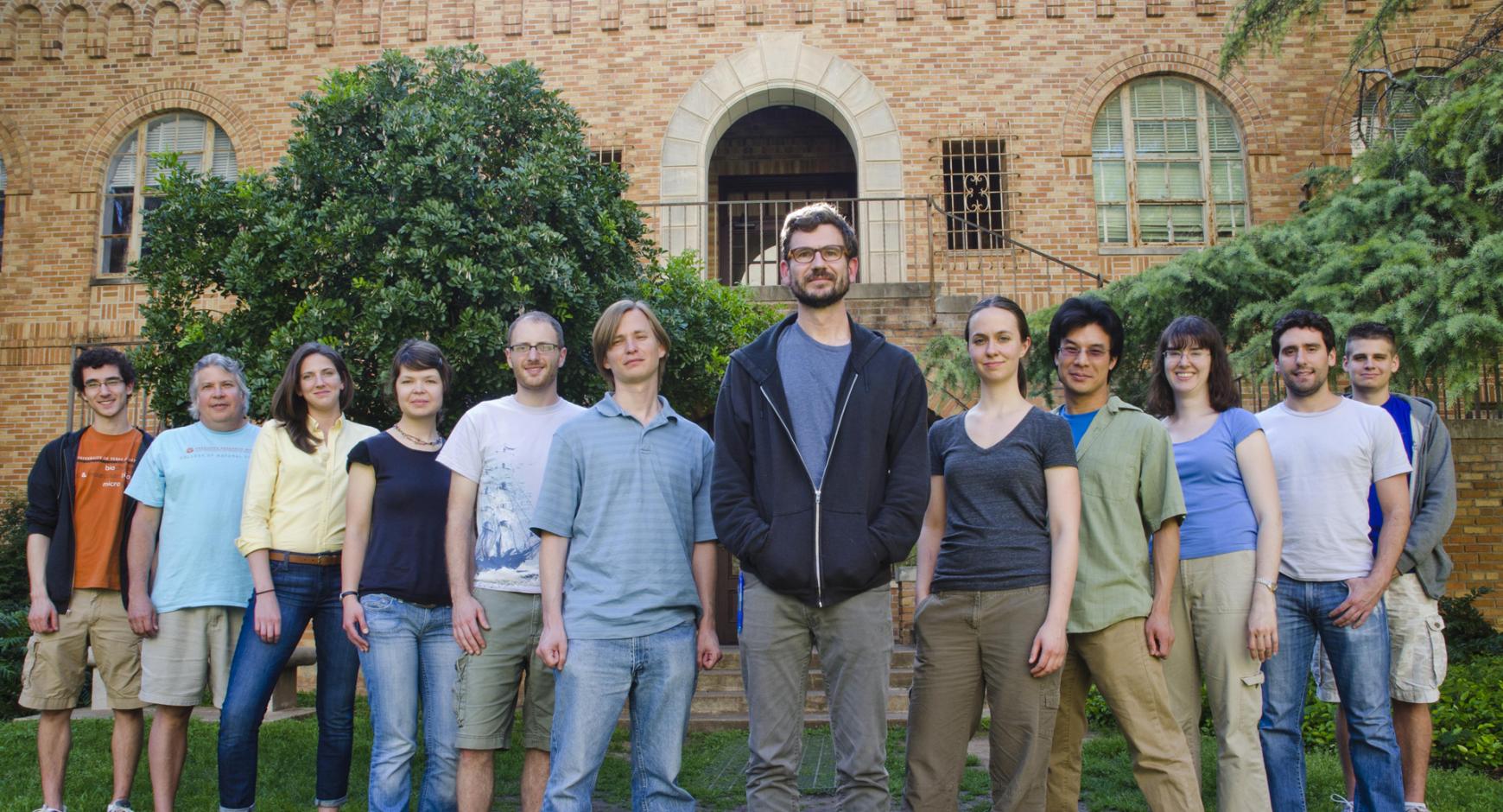 Community
Groups where science communicators can find support in communities of like-minded colleagues, both on campus and beyond.
UT Science Communication Interest Group listserv
An email list to help science communicators stay on top of the latest opportunities.
Austin Science Communicators FB group
A Facebook group for science-y people in Austin, Texas, who love communicating about science.
CNS Outreach Committee
Outreach program leaders, including faculty, students and staff, come together regularly to learn from one another about coordinating efforts and learning from one another. To request to join, please contact Chris Costello.
The SciCommers Network
A community of young scientists, originally started by NPR Science Correspondent Joe Palca and now based at Boston University, includes undergrads, graduate students, postdocs and faculty interested in improving their science communication skills.
---
Programs and Resources
STEM Starts
STEM Starts is UT Austin's resource to share opportunities, connect with colleagues and explore a wide range of community programming designed to engage PreK-12 students, teachers and families in STEM subjects.
Present your Ph.D. Thesis to a 12 year-old
The UT Graduate Science Outreach group facilitates this program that places Ph.D. students and scientists in elementary and secondary classrooms to share their discoveries and provide real-world examples to complement classroom science topics.
Texas STEM Connections
A website that makes it easy for STEM volunteers and professionals to connect with K-20 educators, classrooms, out of school time programs, and other volunteer opportunities throughout the region.
CNS Communications

Have a publication, award announcement or conference presentation that the public or the UT community might benefit from learning about? Submit this publicity request form to let the college press office know about it.
---
Research Posters and Figures
The college has a page of information about research posters (templates, printing and stands).
College communications professionals also developed a guide for College of Natural Sciences researchers to support effective communication and design decisions pertaining to data and information.
More on formatting & displaying UT research posters
---
Tools, Trainings and More
UT Austin Three Minute Thesis (3MT) Competition
An academic competition that challenges master's and doctoral students to describe their research within three minutes to a general audience, with limited use of visual aids, props and delivery style.
Compass 
Resources from this organization, like the much-used "Message Box," help researchers succinctly and appropriately convey messages to an array of an audiences.
UT Library's Science Communication References
A selected list of science communication books and articles compiled by UT Austin librarians.
Alda Center for Communicating Science
This center, based at Stony Brook University, offers skill-building and courses to sharpen your science communication skills.
BEACON Center's Broader Impact Resources
This constantly updated list of resources offers ways to share science widely through outreach, public engagement, science communication and more.
Science Sketches
A repository for short, accessible videos about scientific research across the globe. Scientists are encouraged to add to the library by telling their own research stories.