CREATE Program Brings Research Opportunities to Community College Students
March 30, 2023 • by Emily Engelbart
Chemists Sean Roberts and Shawn Amorde collaborate to help prepare students for later scientific careers.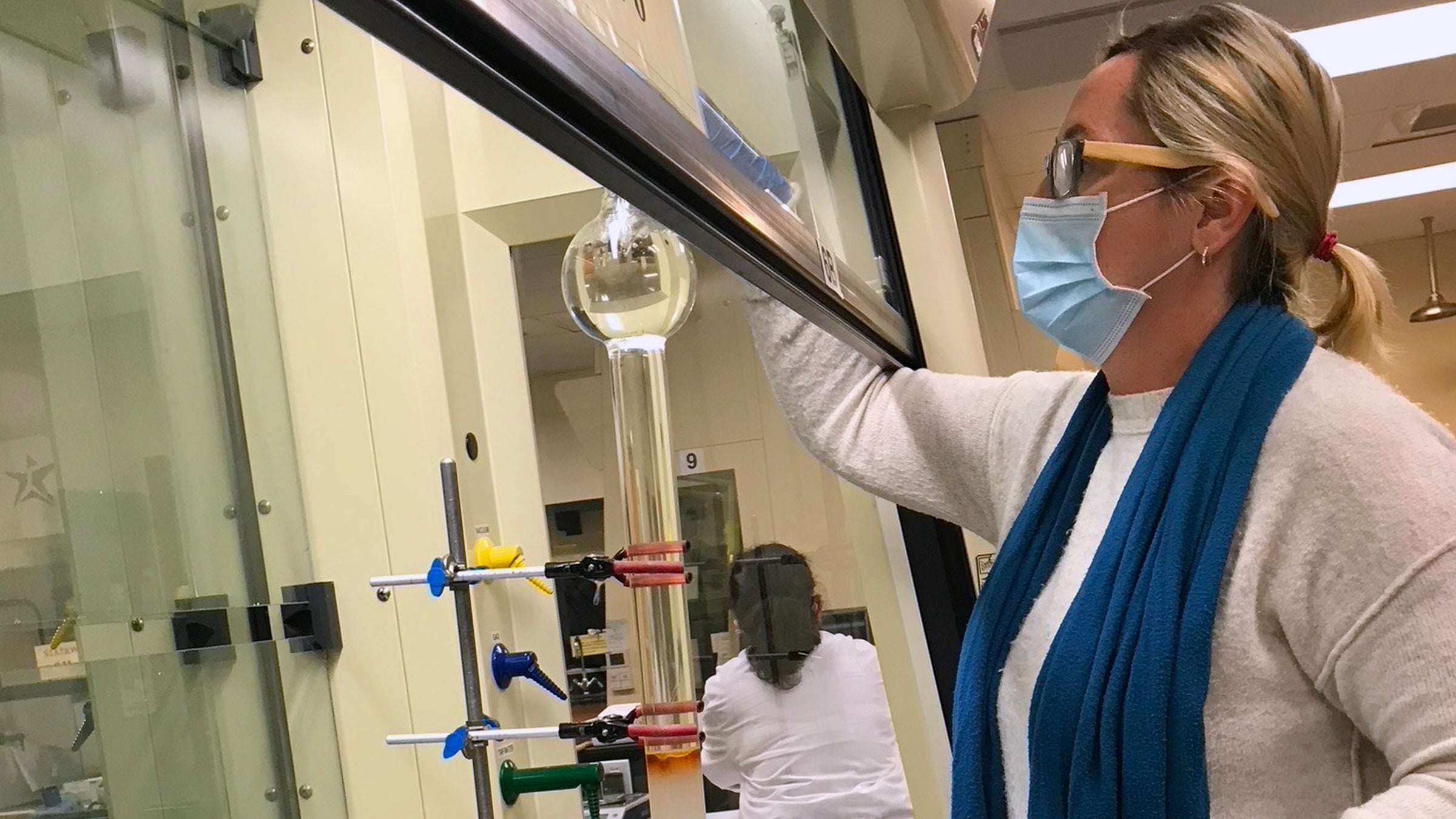 Shawn Amorde sets up a separations column which is used to purify chemicals after a reaction. Photo credit: Jackie Stamatedes
---
As a chemistry student at Austin Community College (ACC), Jessica Boette was balancing a lot: school, working as a pastry chef, parenting two children—and pursuing a newfound interest that few community college students get to experience: real-world research.
Boette recently had realized her passion for chemistry which, like baking, involves creation and intricacy.  So she participated in an honors course linked to CREATE, which stands for "Chemical REsearch At Texas" and represents a collaboration between ACC and UT Austin. In the program, community college students attend seminars, get advice about STEM fields and have guidance to help them conduct real-world research over the summer and sometimes as part of a dedicated research-based course like the one Boette took. The experience set her on a path that led to her later transferring to and graduating from UT Austin. Boette is now pursuing a Ph.D. in organic chemistry at the University of Pittsburgh.
"The research at CREATE served as a primer for some of the chemistry knowledge I'd be working through in the next few years," Boette said.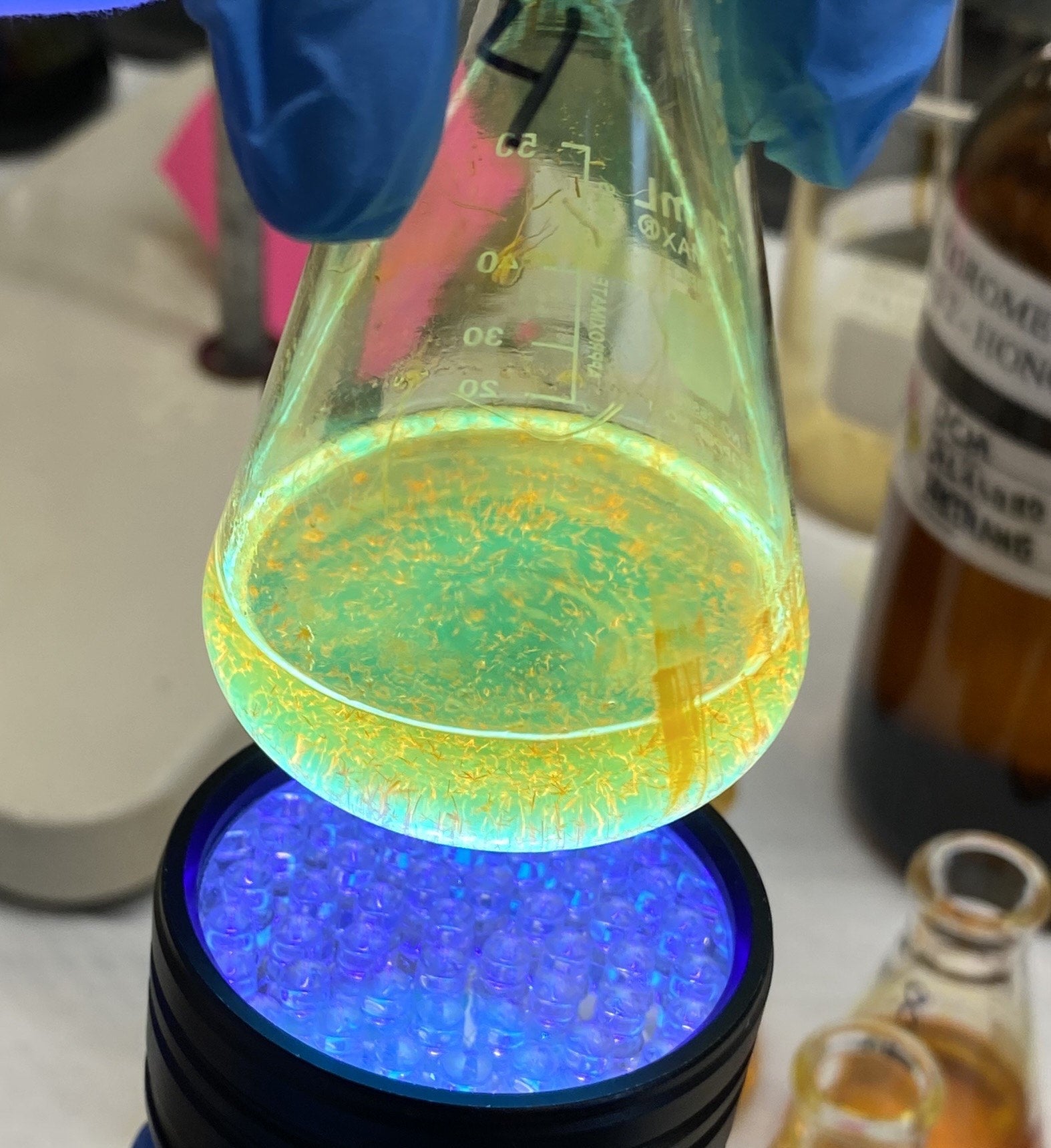 In a recent paper in the Journal of Chemical Education, she teamed up with her mentor and a key faculty leader behind CREATE, Sean Roberts, an associate professor of chemistry at UT Austin, to write about the benefits of community college students participating in CREATE-like programs, also known as course-based undergraduate research experiences. (UT Austin's Freshman Research Initiative is another example of a course-based-undergraduate research experience.) Community college students don't always have access to research experiences: The cost of supplies, limited laboratory space and lack of access to facilities can all be barriers. So can students' limited time, given the work commitments and family obligations that many community college learners are balancing alongside their academics, the way Boette was. CREATE's model provides a promising approach, the paper authors explain, because it doesn't always require students to partake in research outside of a classroom.
"I had two kids while I was in the program and was able to balance the demands of independent research with my family, thanks to the CREATE program and my mentors," said Boette. "We wanted to share how other small colleges and community colleges with limited resources and non-traditional students could provide creative research experiences to their students."
Already, schools like Rice University and the University of Illinois Urbana-Champaign are reportedly looking to replicate the model, according to some of its founders.
During Roberts' postdoctoral research at the University of Southern California, he worked in a lab alongside local community college students, which helped inspire him to create something similar as a professor.
"These students were really hungry for lab experience, and they were fantastic," he said.
Roberts partnered in 2017 with Shawn Amorde, a chemistry professor at ACC to help set up a program where community college students could conduct research at UT Austin. 
The program began under the name GREAT, focusing on "GReen Energy At Texas," but it later expanded to include all fields of chemistry. Through CREATE, mentors from ACC and UT Austin collaborate in delivering a course that helps prepare students for later scientific careers.
"If you're taking your first college classes without hands-on research and mentorship, then by the time you go to grad school, you're a little bit lost," Amorde said. "We get students doing research with UT faculty really early on."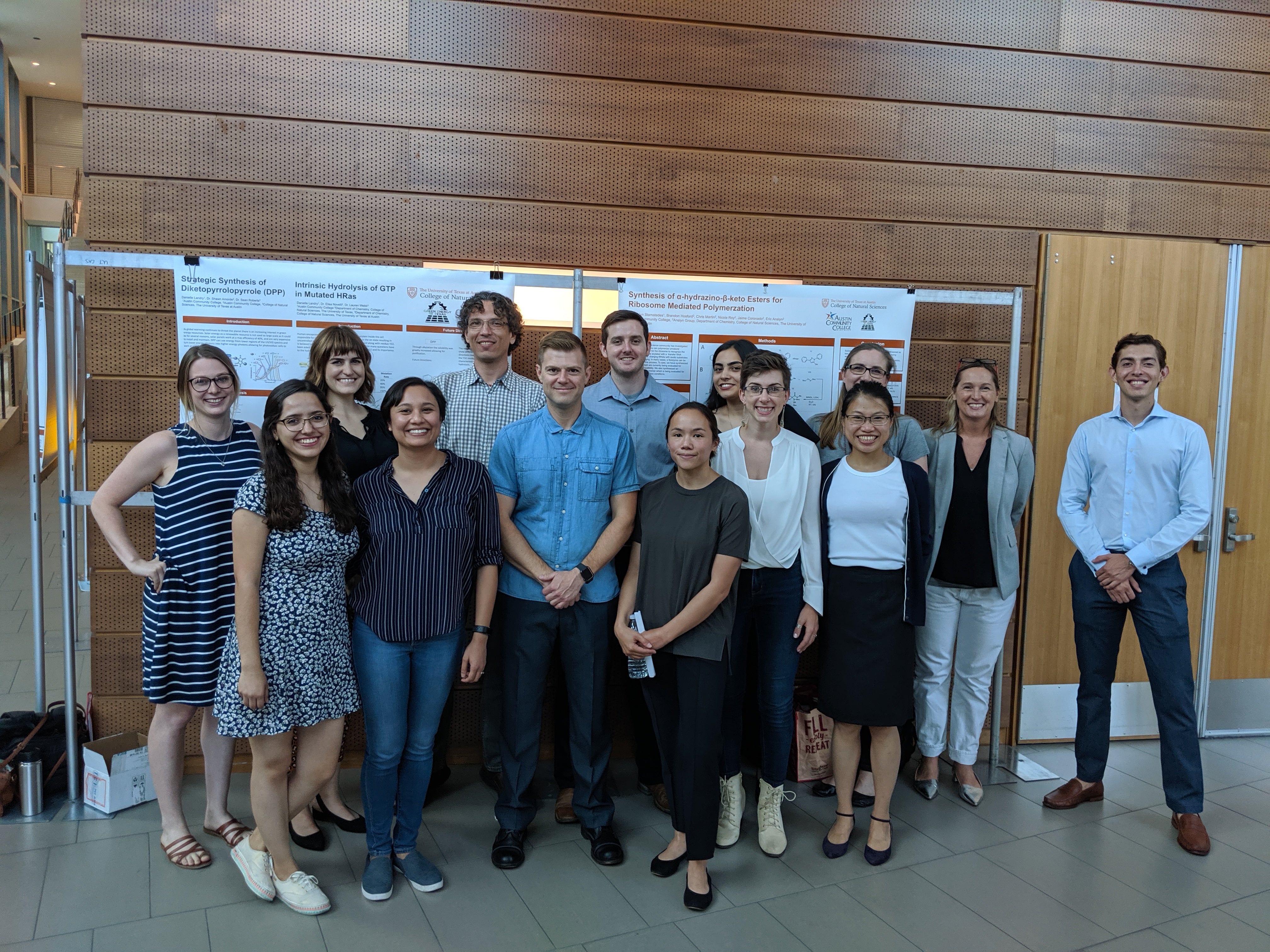 At ACC Round Rock's research facility, students work under Amorde and Roberts. In the spring semester, CREATE organizes seminars at ACC that feature UT Austin scientists. During these seminars, speakers interact with ACC students and share some of the research work that they're doing in their labs at UT in order to help build interest in research among ACC students. Over an eight-week period in the following summer, ACC students accepted into CREATE work in labs as paid interns in topics ranging from chemical engineering to organic chemistry. Throughout this time, students meet with mentors and attend seminars, and at the end of the experience, create a poster to present their research.
"Many of the ACC students are excited for the research experiences provided through CREATE and it doesn't always have to be limited to one summer," said Emily Que, UT Austin associate professor of chemistry and Roberts' co-lead on the project.
CREATE also operates an Honors Course wherein ACC students can do organic chemistry research while earning course credit. Starting about three years ago, CREATE honors students have made compounds that have been used in UT Austin research focused on green energy applications such as solar cells and other light harvesting technologies.
The program is currently supported by the National Science Foundation, though past support has also come from the American Chemical Society and from Research Corporation for Science Advancement. CREATE reinforces the notion that college should be for everyone, Roberts says. 
"There are students going back for a second career," Roberts said. "I've been amazed by the breadth of students participating."
Share
https://cns.utexas.edu/news/research/create-program-brings-research-opportunities-community-college-students
---