Meet the 2023 Dean's Honored Graduates for the College of Natural Sciences
May 2, 2023 • by Esther Robards-Forbes
Twenty-seven graduates are being honored for academic excellence as well as distinctions across areas, including research, service and leadership.

---
As Spring Commencement 2023 approaches, the College of Natural Sciences recognizes the Dean's Honored Graduates, the highest honor given by the college to its graduating seniors. The award has been given since 1991.
Read on to find out more about the 27 outstanding CNS students selected this academic year.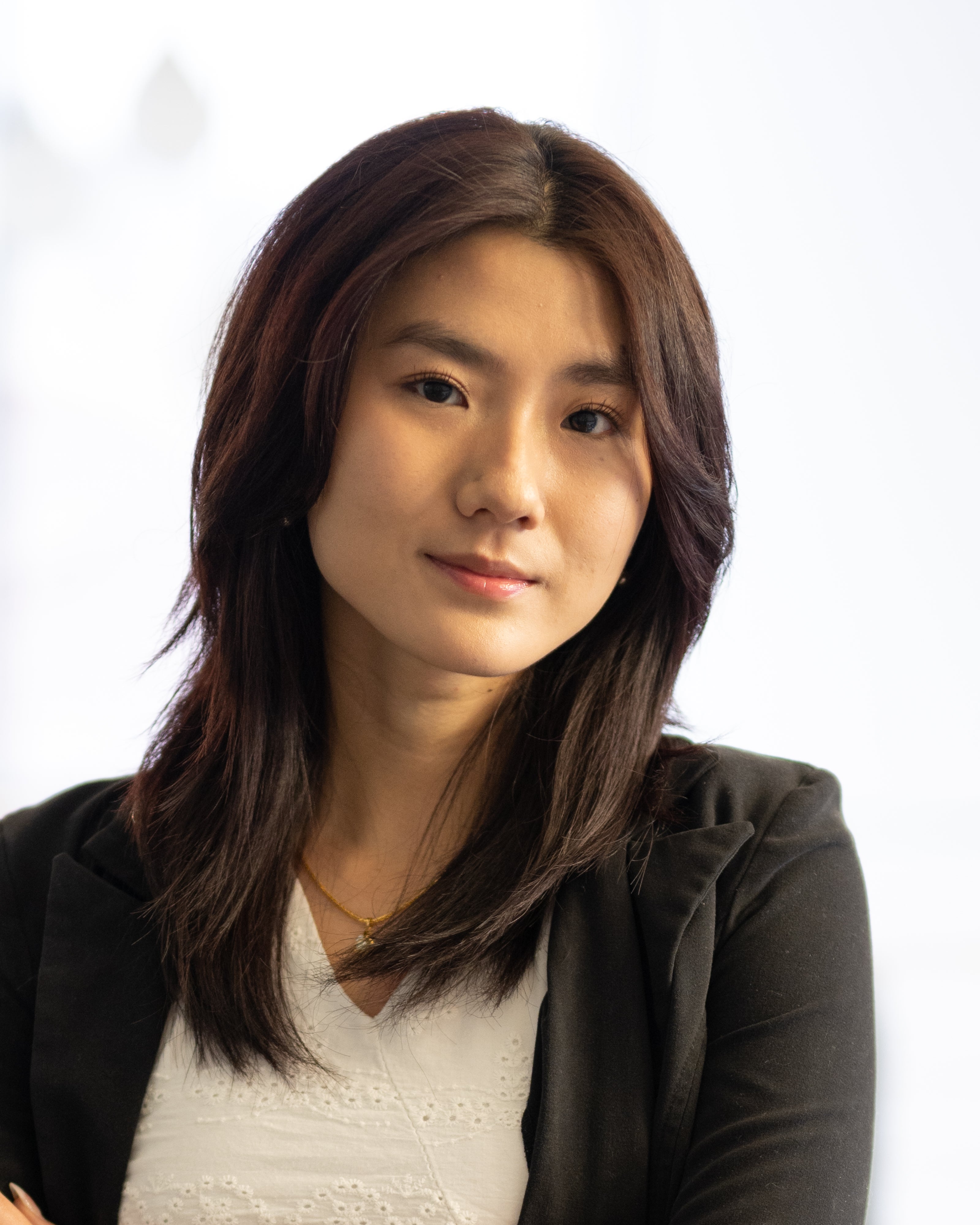 Pearlyn Ang
Pearlyn Ang graduated with a degree in Biology and a Bridging Disciplines Program certificate in Ethics and Leadership in Health Care. Her passions include education outreach and improving healthcare accessibility. At UT, she served as a Freshman Research Initiative/ Inventors research fellow and team lead for the Aptamer stream, developing the largest database housing aptamer information. Ang also wrote a manuscript titled, "Mental-Illness Stigma in Healthcare: A Modern Application of Aristotle's Classification System in De Anima." As a health policy intern for Wye River Group, she published a policy supplement that captured the applications of interoperable real-time data in the context of public health, which was briefed for the Texas Legislature and was showcased in The Houston Chronicle and Dallas Morning News. Ang and her team, under the supervision of Melissa Kemp, won the President's Award for Global Learning, earning funding to promote accessible inductive STEM education in Negril, Jamaica. The next year, her team won the Paleontological Society Outreach and Education Grant, leading to nationwide partnerships with the Jamaican Ministry of Education and Youth. Ang also volunteered to lead low-income families through applications for affordable health coverage plans. She will attend Duke Law School in the fall.
Eva Liang Beckett
Eva Beckett is graduating with an honors degree in Neuroscience. Since Fall 2017, she has been involved in biomedical research, and has mainly focused on neurological diseases and disorders, having watched her grandmother suffer and die from Alzheimer's disease. At UT, Beckett researched Down syndrome and Parkinson's disease (PD) as an undergraduate research assistant in Jon Pierce's lab and was awarded an undergraduate research fellowship. For their PD project, Beckett screened the entire genome to discover gene targets to potentially treat late-stage PD, work that contributed to her thesis, "Identifying Genetic Means to Suppress the Motor Phenotype of a Late-Stage Parkinson's Disease Model." The thesis describes the bioinformatic methods she used to find these candidate PD-treatment genes. For her work in the Pierce Lab, Beckett was awarded a research distinction. For her academic performance, she was twice honored as a College Scholar. Since Fall 2020, Beckett has shared her dedication to learning and science by tutoring pre-medical courses at the UT Sanger Learning Center. Since Spring 2021, she has also volunteered at Garza High School, helping at-risk students. After graduation, Beckett will attend UT Health Science Center in San Antonio to pursue an M.D./Ph.D.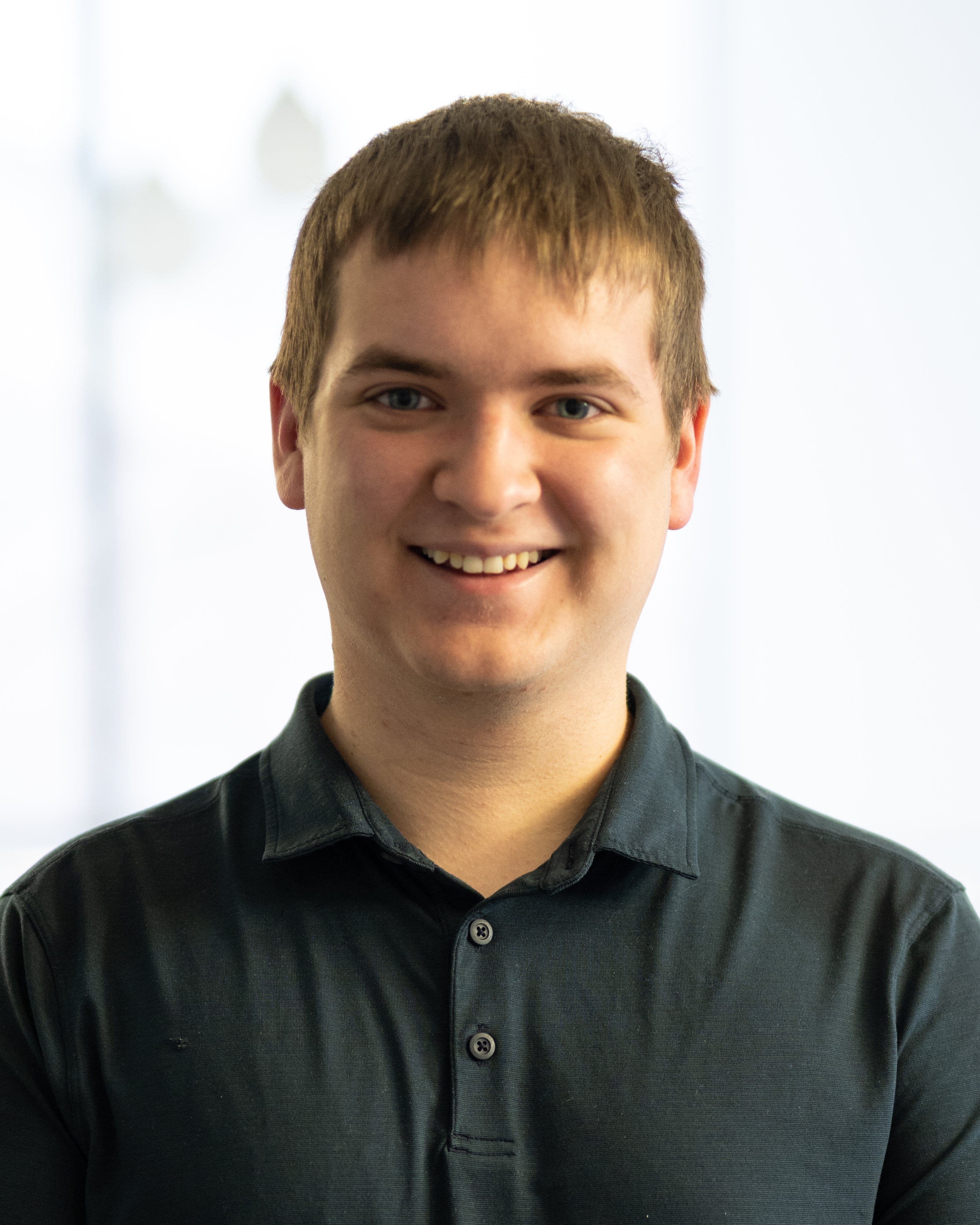 Eli Joseph Bradley
Eli Bradley hails from Austin, Texas, and will graduate with Bachelor of Science degrees in Mathematics and in Computer Science, with Turing Scholars honors. He worked with Brian La Cour, Travis Cuvelier and Andrew Lanham at Applied Research Laboratories at The University of Texas (ARL:UT) studying quantum and classical error correction. His work in this group focused on optimizing correcting codes for quantum error and applying insights from the field of quantum error correction to classical error correction, which saw some improvements over traditional classical codes. For this research, Bradley co-authored a paper that was published and presented at MILCOM 2022 (Military Communications Conference), titled "Generalized Noncoherent Space-Time Block Codes from Quantum Error Correction." Bradley also worked with Anna Gal on research in the field of Fourier analysis of Boolean functions and communication complexity and presented an honors thesis titled "Fourier Analytic Methods in Complexity Theory." He received the Thomas and Elizabeth Merner Scholarship in Natural Sciences. Outside of school, Bradley has greatly enjoyed being part of the community in Young Life and in the Reformed University Fellowship (RUF). After graduation, Bradley will pursue a Ph.D. in theoretical computer science at UT Austin.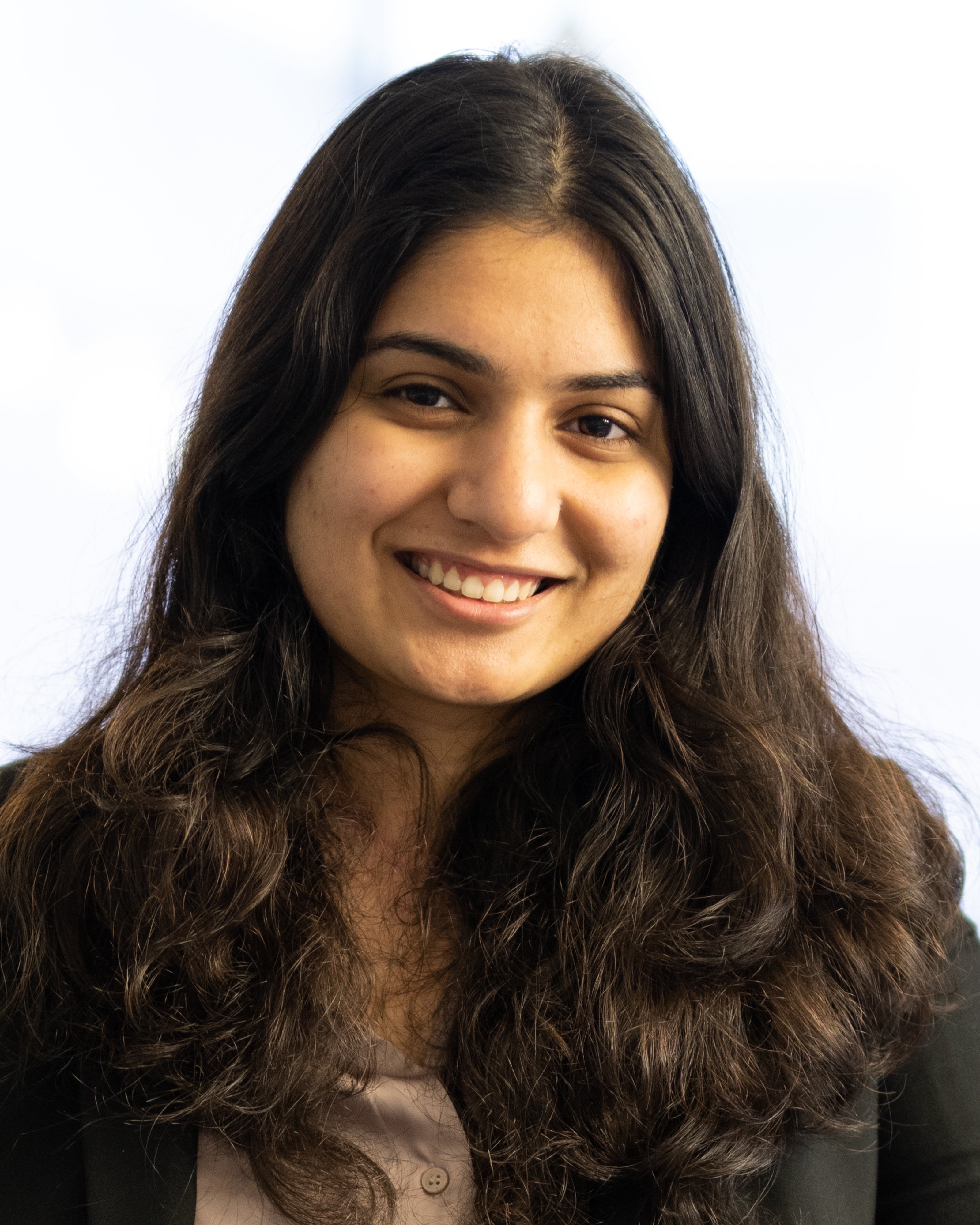 Riya Chaudhry
Riya Chaudhry is graduating with a B.S. Honors in Advanced Human Development and Family Sciences. During her time at UT, she completed her thesis titled, "Providing Emotional Support and Older Adults' Psychological Well-being" in Karen Fingerman's lab called the Adult Family Project. Chaudhry also worked with the SOGI: Health and Rights Lab, alongside OutYouth to draft a needs assessment for the Black trans community in Central Texas. Additionally, she conducted research for Daniel Yurovsky at Carnegie Mellon University and Jonathan Wisco at the Boston University School of Medicine. Chaudhry served as president of Advocates for Cancer Awareness, as mental health ambassador for the UT Counseling and Mental Health Center, as a peer educator for Not on My Campus and as a School of Human Ecology Ambassador. She was also a volunteer for Invisible Wave Movement, where she created various social media campaigns and blog posts and started a peer support group to advocate for young adults with disabilities. In 2022, she was invited to the White House to celebrate her achievements. She currently volunteers at Foundation Communities, where she provides academic help to children from low-income families. Chaudhry hopes to attend medical school in the future and is grateful for her time at UT.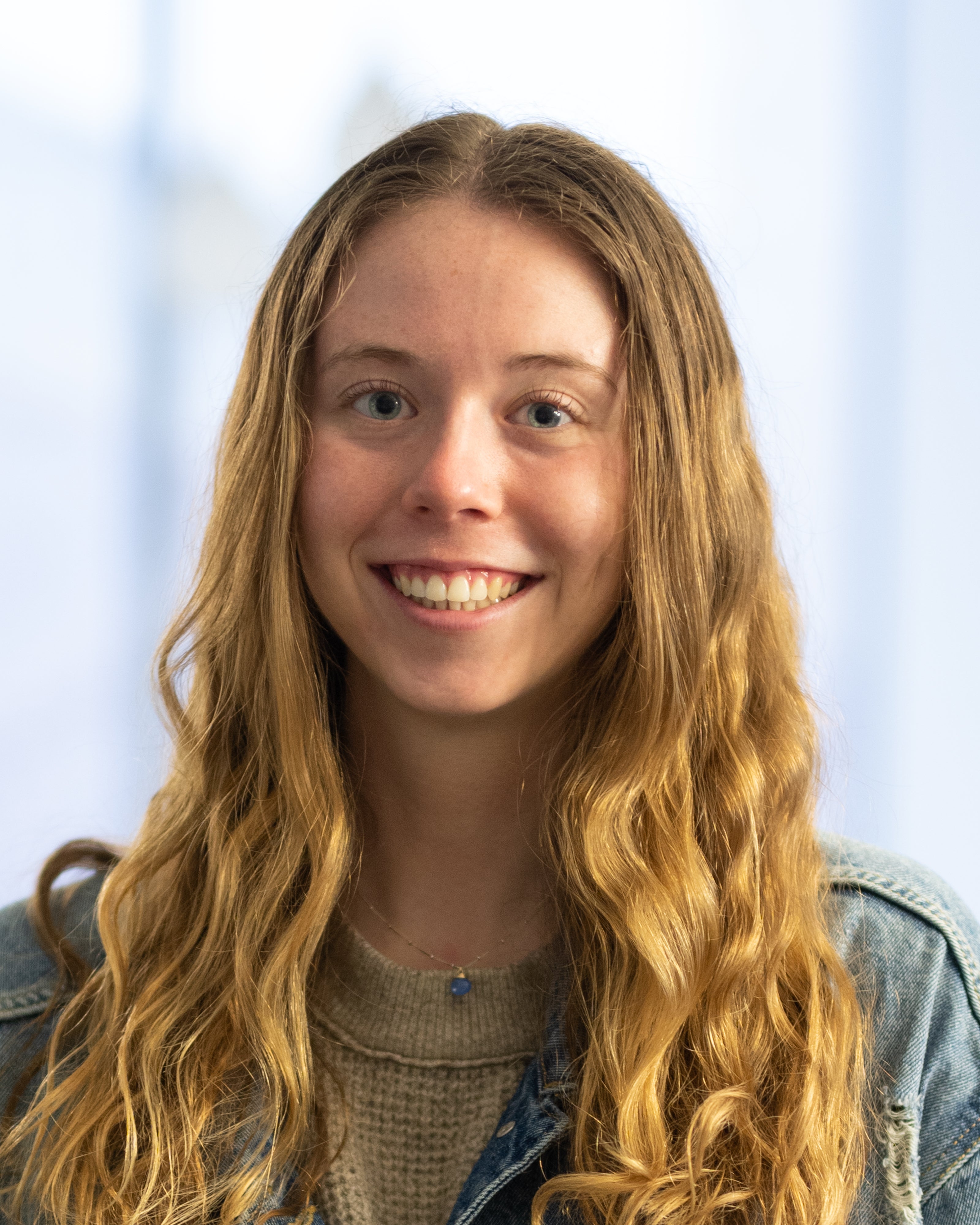 Olivia Morgan Conway
Olivia Conway is graduating with an honors B.S. in Biochemistry and an honors B.A. in Plan II, and she has earned distinctions in research and service for her contributions to the College of Natural Sciences. For the past two years, she has been an undergraduate researcher in Tanya Paull's molecular biology laboratory, and she was awarded a 2022 Barry Goldwater Scholarship for her work on R-loops. Her diverse range of interests led her to write two theses during her time at UT: a Plan II thesis, titled "There's Still a Woman: Analyzing Portrayals of Malintzin as a Means of Assessing Gendered Power Dynamics," and a Dean's Scholars thesis, titled "Cellular Stress Relief: Understanding Connections Between Two DNA Pathways." Outside of lab, she has served as a peer mentor for the Freshman Research Initiative and as a Plan II writing fellow for the past three years, both of which have proven incredibly rewarding. After graduation, she plans to hang out, bake scones, scoop ice cream and pursue her Ph.D. in cell and molecular biology at Duke. She has loved her time at UT and will miss her friends, her lab and her professors.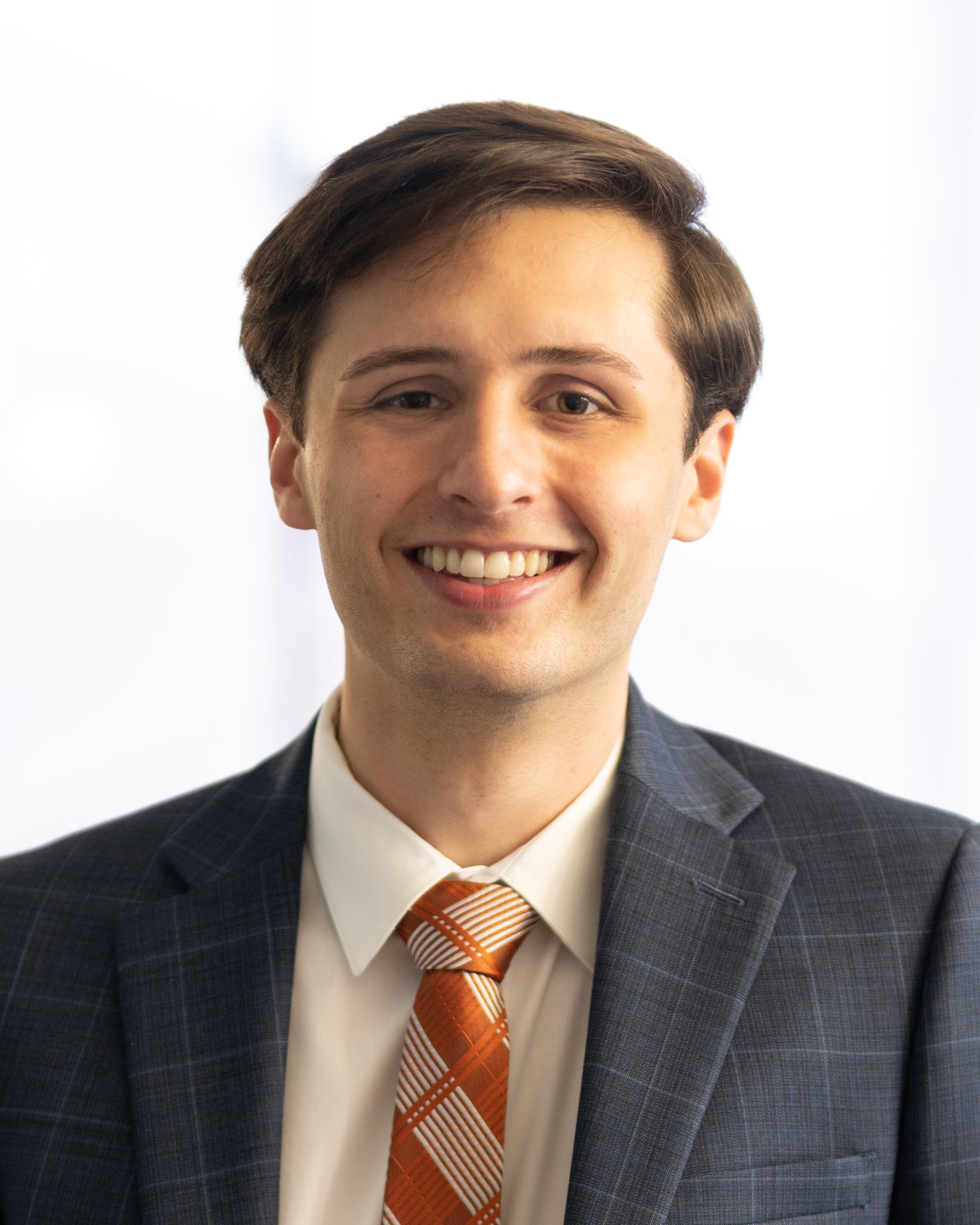 Brandon James Curl
Brandon Curl is a graduating Polymathic Scholar earning a B.S.A. Honors in Physics with the Elements of Computing and the Evidence and Inquiry certificates. As a campus leader, Curl worked to improve the experiences of students within the College of Natural Sciences through his involvement in the Natural Sciences Council and the Society of Physics Students. Beyond the Forty Acres, he directed an outreach program called Kids Who Code, which teaches fundamental computer science concepts to underprivileged middle school students in the Austin community. Achieving the highest standards in scholarship, service and character, Curl has been named the Texas Parents Association Outstanding Student, a three-year Distinguished College Scholar and a recipient of the college's Second- Year Excellence Award. Curl also served others through his research under Caroline Chung. As a liaison between MD Anderson Cancer Center and UT's Center for Computational Oncology, Curl utilized MRI-calibrated mechanistic models to predict the response of high-grade gliomas to chemoradiation. Curl's research at the intersection of machine learning and mathematical modeling fueled his passion for computer science. After graduation, Curl will work full-time as a software engineer at Advanced Robotics Group in Houston, Texas.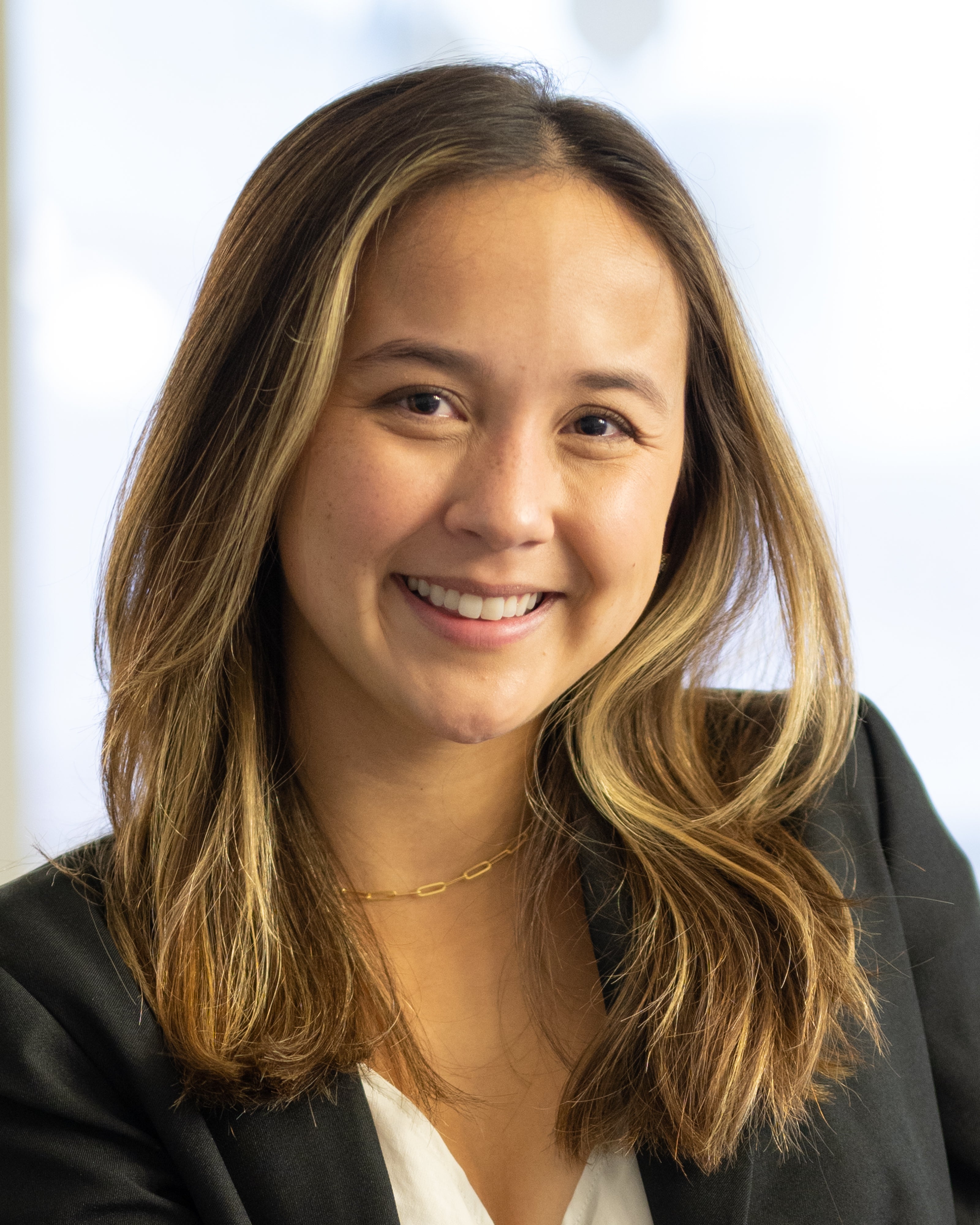 Eleanor Mei Dowell
Eleanor Dowell is graduating with a B.S.A. in Biochemistry Honors, a B.A. in Iberian and Latin American Languages and Cultures, a certificate in Spanish for the Medical Professions and a certificate in Evidence and Inquiry through the Polymathic Scholars program. Since 2020, Dowell has worked with David Wang at the Dallas Veterans Affairs Hospital. Through this work, she has multiple pending publications on SOX9 in esophageal cancer, the role of proton pump inhibitors on the progression of Barrett's esophagus and the use of serum exosomes as a biomarker of metastatic esophageal cancer. This research also led to a first- author publication in Foregut, entitled "Health Disparities and Precision Oncology in Foregut Malignancies" and inspired the work for her honors thesis, entitled "Disparities in Precision Oncology and the Hispanic Population." Outside of the lab, Dowell has served as a course assistant for Scott Stevens in biochemistry and molecular biology, as a medical assistant and in student government as an agency director. She has received a distinction in service and leadership and junior induction into Phi Beta Kappa. After graduation, Dowell will attend UT Southwestern Medical School where she has received a scholarship to cover full tuition and fees as she pursues her M.D.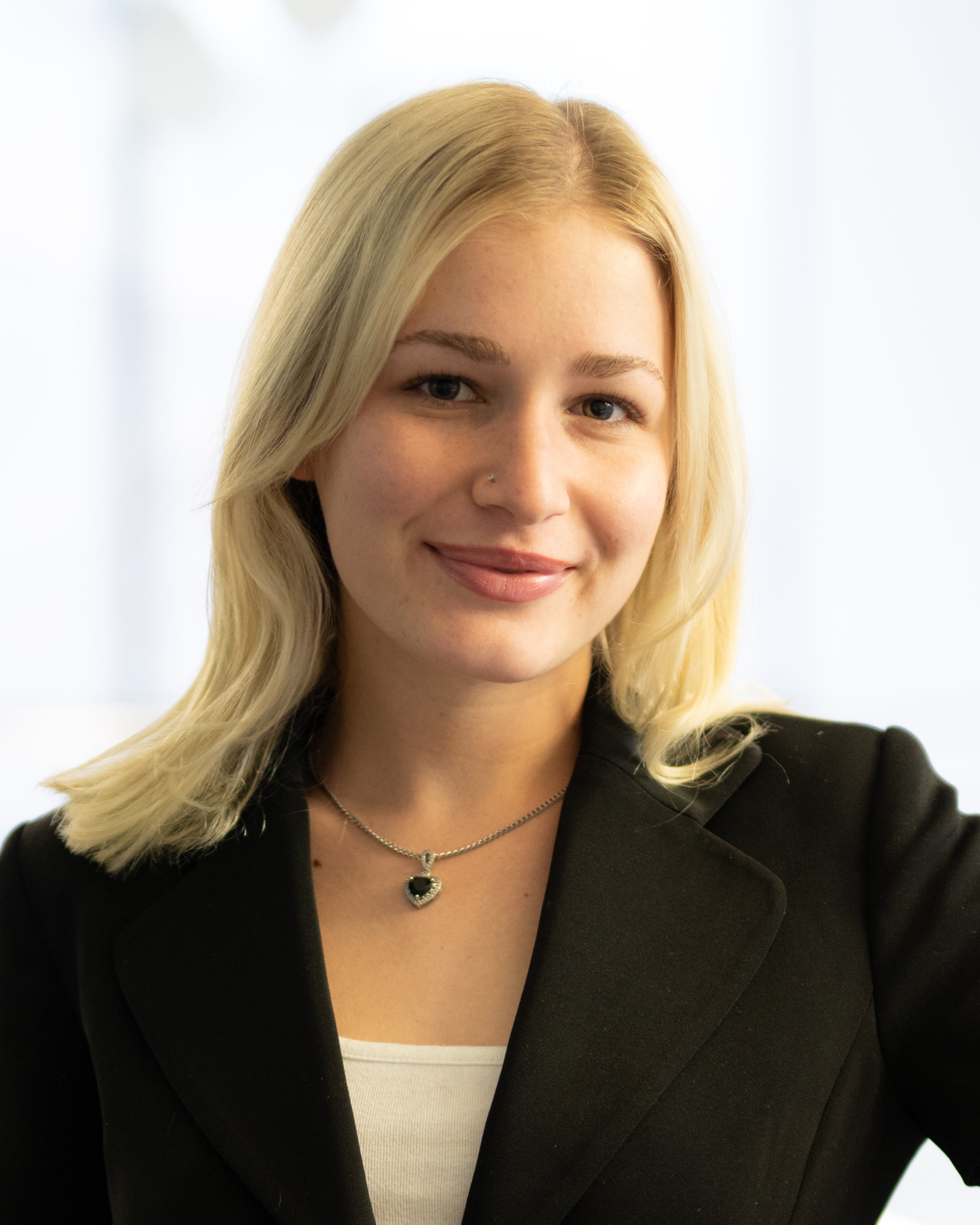 LuLu Eisenberg
Creative and curious, with interests spanning from scientific skepticism to fashion, LuLu Eisenberg is graduating with a B.S. in Neuroscience. Eisenberg also served as the vice president of production for University Fashion Group. At UT, Eisenberg joined Mary Ramsey's Fish Behavior stream through the Freshman Research Initiative, where she researched whether the social composition of rearing environments influenced adult mating preferences. She went on to present the results at UT's Undergraduate Research Forum, to mentor fellow students and to create an experimental Barnes maze to test differences in cognition and anxiety. Additionally, Eisenberg conducted research in Greg Fonzo's lab using fMRI to determine how brain processes are disrupted in post-trauma psychopathology and how that relates to emotional symptoms. Eisenberg took Micky Marinelli's course, Analytical Skepticism, then joined several projects in her lab. Initially, Eisenberg researched if a new class of drugs could treat pain without the risk for opiate addiction. Currently, she is working on her own project seeking to make science literature more accessible by examining how jargon impacts science comprehension, and she is examining the effects of seclusion and restraint on parent-child relationships. Next fall, Eisenberg will be a Ph.D. student researching decision-making at UT Dallas in the cognitive neuroscience program.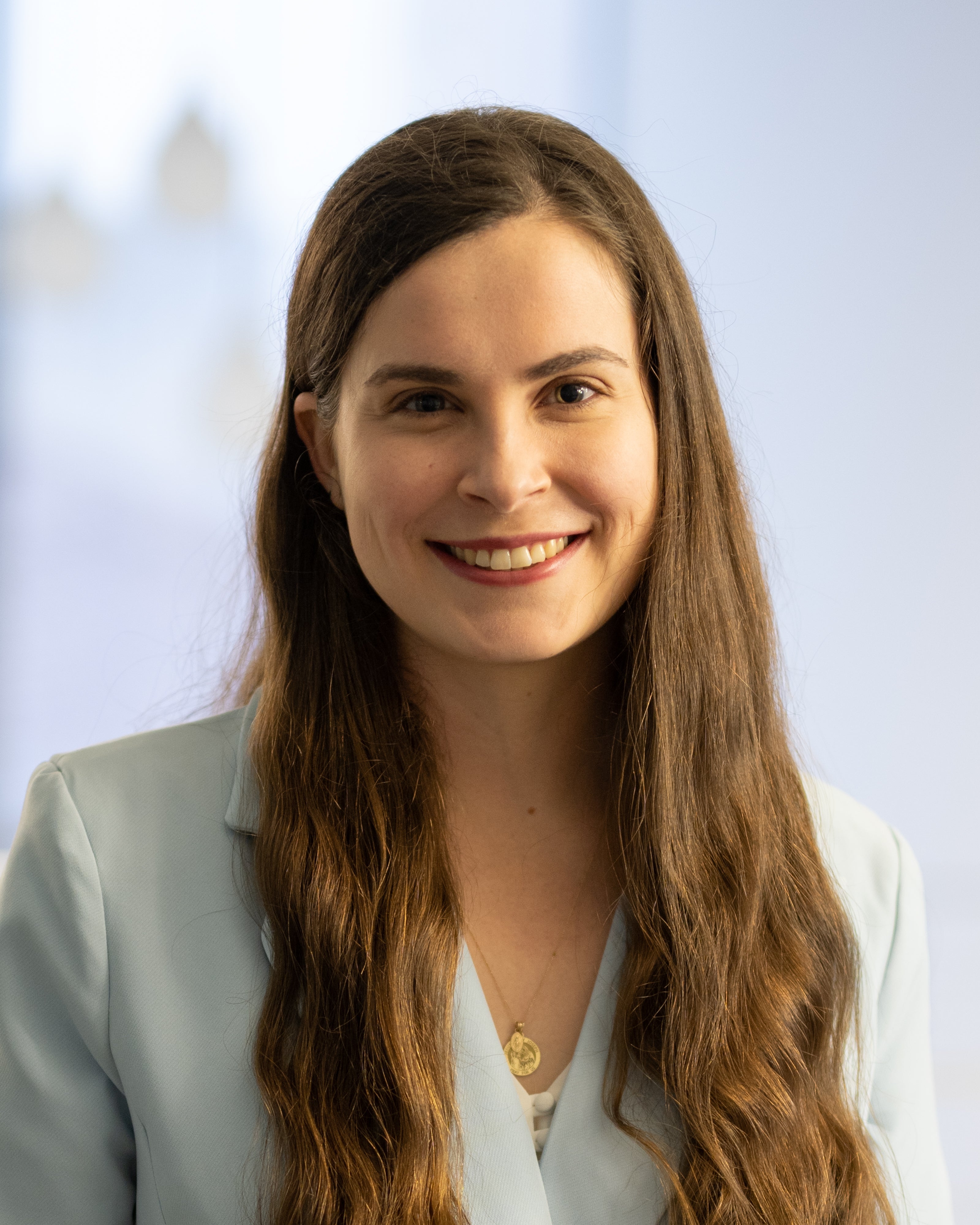 Haley Nicole Etzler
Haley Etzler is a senior from Richmond, Texas, who will be graduating with a B.S. in Nutrition. As a part of the Honors in Advanced Nutritional Sciences (HANS) program, her undergraduate research focused on the role of nutrition and body composition changes during pregnancy and their effect on future maternal and infant health. Under the guidance of Elizabeth Widen, she completed her thesis titled, "Association of Gestational Weight Gain with Sleep Quality and Adequacy in Early Pregnancy," which explored sleep disturbances as a potentially modifiable risk factor for inadequate or excessive weight gain during pregnancy. During her time on the Forty Acres, she was a statistics course assistant and found great joy in being involved at the University Catholic Center. She received a CNS Excellence Award and was a Distinguished College Scholar. After graduation, she will be attending physician assistant school at the University of Texas Medical Branch (UTMB).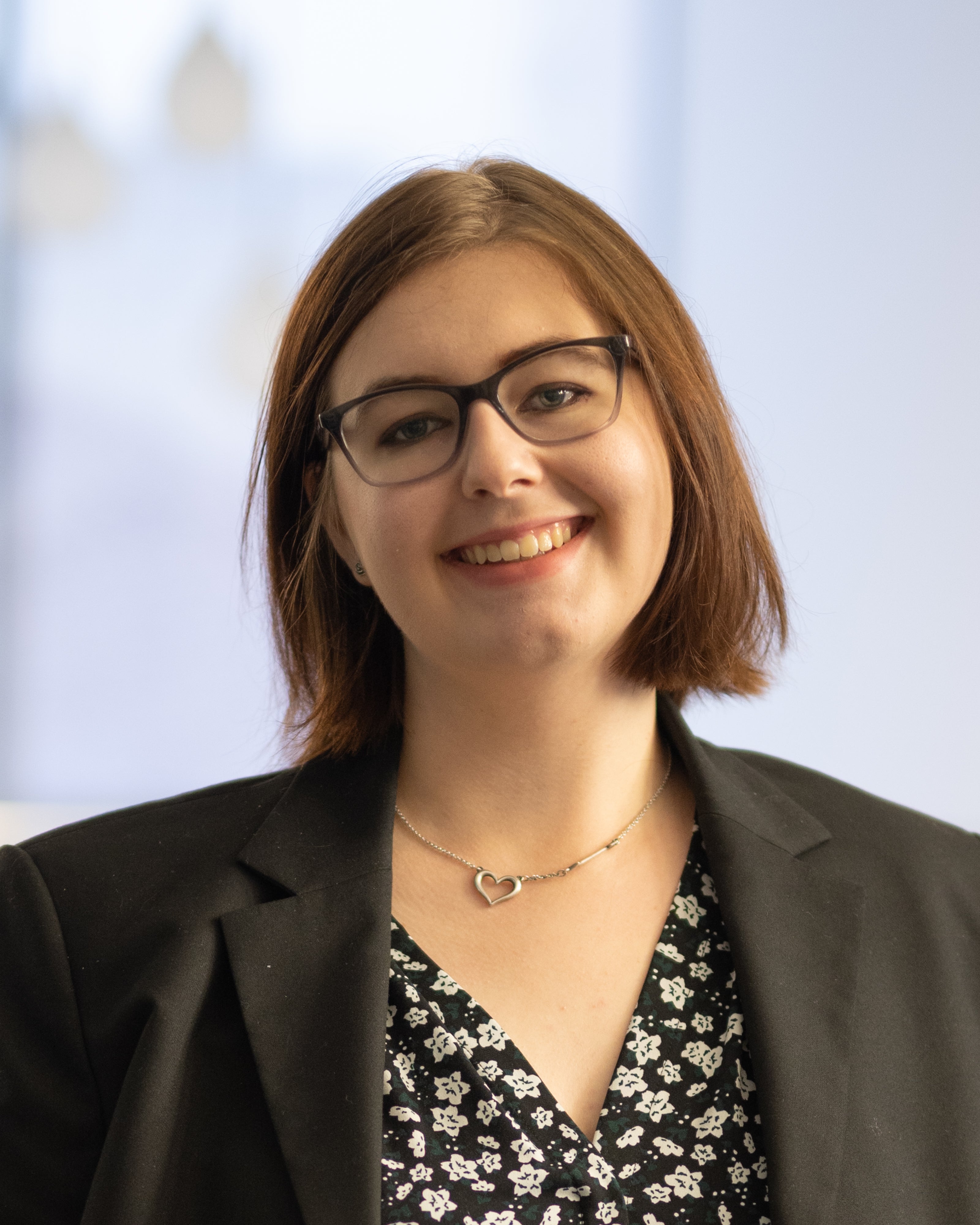 Katherine Alexandra Faulkner
Katherine Faulkner is graduating as a Dean's Scholar with her B.S. in Environmental Science. Since her freshman year, Faulkner has worked under Rowan Martindale and Chris Lowery on an invertebrate paleontology project assessing the links between climate change and microfauna. Her honors thesis, "Long-Term Evolutionary Trends within Benthic Foraminifera," will be submitted as a first-author publication. As a 2021 NOAA Ernest F. Hollings Scholar, Faulkner assisted in ice-motion modeling for the Arctic Action Plan created by the Obama Administration. In 2021, she researched abroad at Heidelberg University in Germany as a DAAD RISE Fellow. During her time at UT, Faulkner has presented her research at 15 local and national conferences, including oral presentations at the 2022 Geological Society of America Conference and American Geophysical Union Fall 2022 Conference. Faulkner has served as an elected member of the Dean's Scholars Student Association, the executive director of Texas Undergraduate Research Journal and an appointed member of the CNS Inter-honors Diversity and Inclusion Committee. She has been recognized with an NSF Graduate Research Fellowship, an international NERC Doctoral Training Program fellowship in the United Kingdom and Phi Beta Kappa membership. Faulkner will attend the University of Oxford to pursue a Ph.D. in Earth Sciences.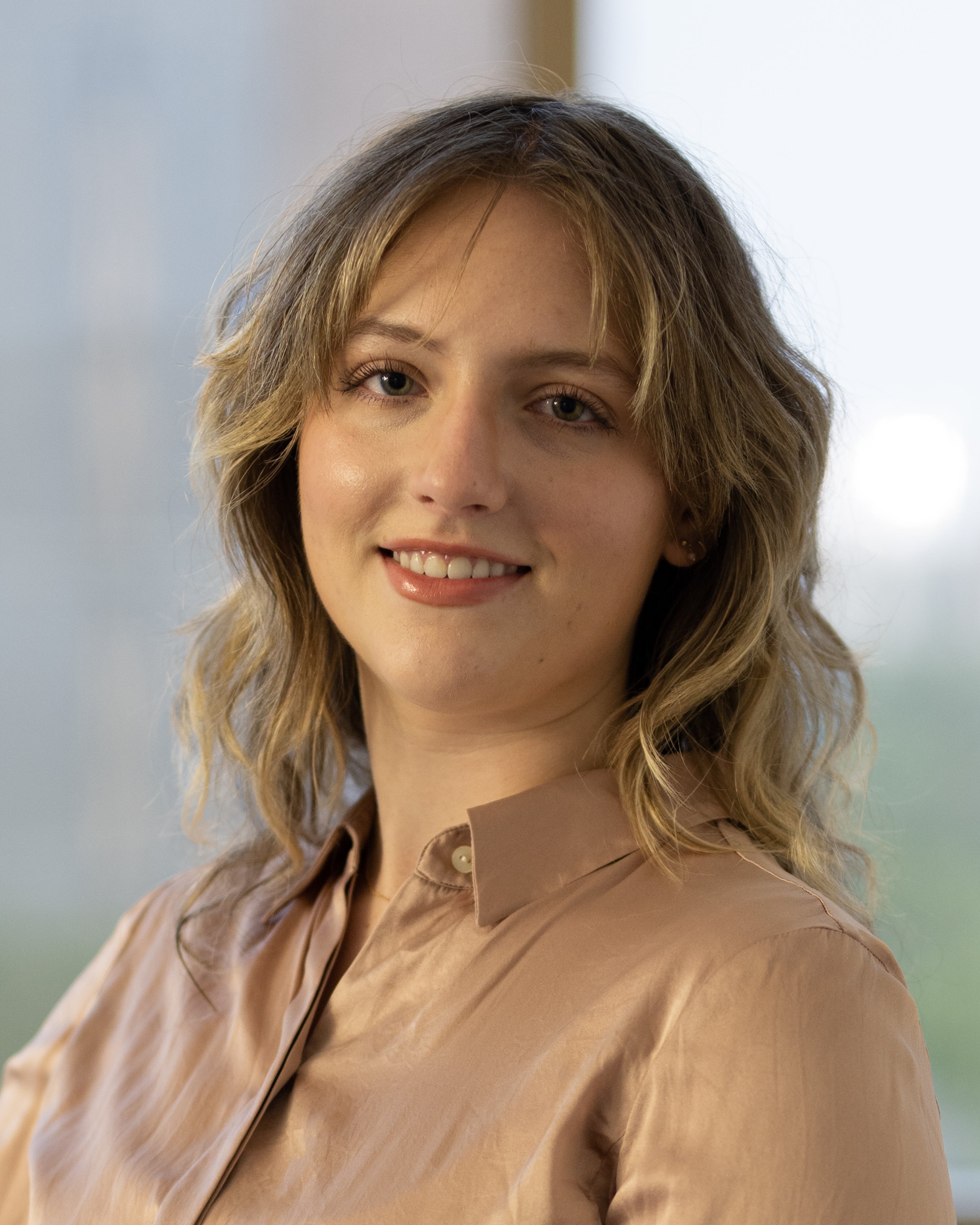 Holland Kate Frieling
Holland Frieling is a double major in Physics and Plan II whose research interests range from experimental condensed matter physics to optoelectronic devices. Since her freshman year, she has been working with John Markert's superconductivity group, where she recently completed her honors thesis on probing the electronic properties of nickelate thin films using pulsed laser deposition. In her time at UT Austin, she has been an officer in the Gender Minorities in Physics organization, a vice president of her sorority, a research mentor for freshmen in her lab and an undergraduate physics course assistant. In the spring of 2022, she also participated in the UT Archer Fellowship Program in Washington D.C., taking classes related to public policy while interning full time at NASA's Office of Technology, Policy and Strategy. The following summer, she received a Kavli Nanoscience Institute Fellowship at Caltech to research the use of scanning tunneling microscopy for characterizing strained graphene and transition-metal dichalcogenides. This summer, she will begin her graduate studies in applied physics, pursuing a Ph.D. at Caltech and working with Harry Atwater's light-matter interactions group. She is passionate about both physics and public policy and hopes to incorporate both fields into her career.
Matthew Giordano
Matthew Giordano is a Turing Scholar graduating with a B.S. in Computer Science. During his time at UT, Giordano has researched the intersection of computer architecture and systems. Namely, he has worked with Chris Rossbach on exploring novel techniques to virtualize accelerator memory, and this research was presented at ASPLOS '23, the ACM International Conference on Architectural Support for Programming Languages and Operating Systems. Giordano also researches CPU microarchitecture with Calvin Lin, where he is exploring the potential for reprogrammable hardware to speed up everyday machines. Outside of research, Giordano plays on the club ultimate frisbee team at UT, and he has served as the treasurer and head of alumni relations for Lambda Chi Alpha. Recently, Giordano has been inducted into Phi Beta Kappa and is the recipient of a National Science Foundation fellowship. He will continue his research pursuing a Ph.D. in computer science at the University of Washington.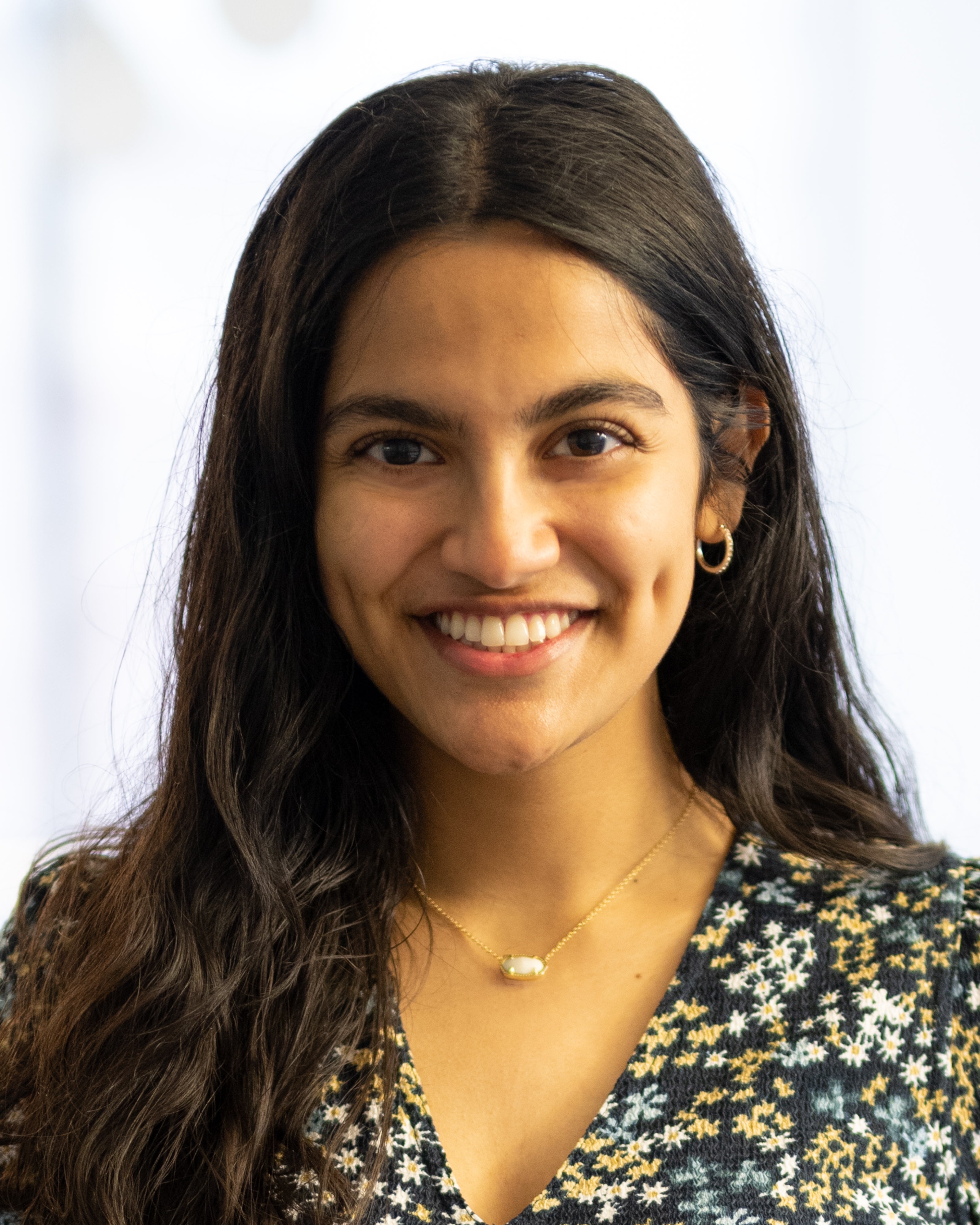 Ria Goyal
Ria Goyal is graduating with a B.S. in Biochemistry as a member of the Dean's Scholars Honors program. Her diverse research projects stem from her interdisciplinary foundation, as evidenced by her B.A. in Plan II Honors and Bridging Disciplines Program certificate. Goyal has a first-author publication that integrates heuristic thinking into discussions about online health information's limitations. She also researched urinary stone disease at Stanford Medical School and resistant breast cancer at Notre Dame. As a researcher in Dell Medical School's Livestrong Cancer Institutes, she currently investigates mammary gland development. Additionally, Goyal received the President's Award for Global Learning, analyzing sustainable textile production in Sweden and India. As the Quad's senior resident assistant, she has helped over 1,000 students feel at home on the Forty Acres, earning her the President's Student Employee of the Year Award. Goyal served on the President's Student Advisory Committee, advocating for key student issues to President Hartzell and University leadership, and she co-founded the Texas Dollar For student organization, which has contributed to the elimination of over $300,000 of medical debt in Austin. Goyal will continue her research at Notre Dame while applying to medical school.
Victoria Maria Grisson
Victoria Grisson is from Nacogdoches, Texas, and is graduating with a B.S. in Biology, specializing in Marine and Freshwater Science. Throughout her college career, she has worked in a variety of research labs, acquiring new techniques and broadening her perspective along the way. During her freshman year, she was a part of the Urban Ecosystems stream of the Freshman Research Initiative and looked at different green spaces around Austin. In her junior year, she worked as an undergraduate research assistant with Misha Matz, where she performed DNA extractions, PCR and gel electrophoresis for different projects. As a NOAA intern in the summer of 2022, she researched how changes in beach management due to COVID-19 affected the quality of Miami beaches. She later presented this work at the American Geophysical Union Fall Meeting in Chicago. During her final semester at UT, she worked with Mark Lever on an independent research project to understand microbial community assemblages in marine sediments. Outside of research, she worked as an undergraduate course assistant for Dong-Ha Min in the Marine Science Department. After graduation, she will continue working with Lever at the UT Marine Science Institute in Port Aransas while she decides which graduate school to attend.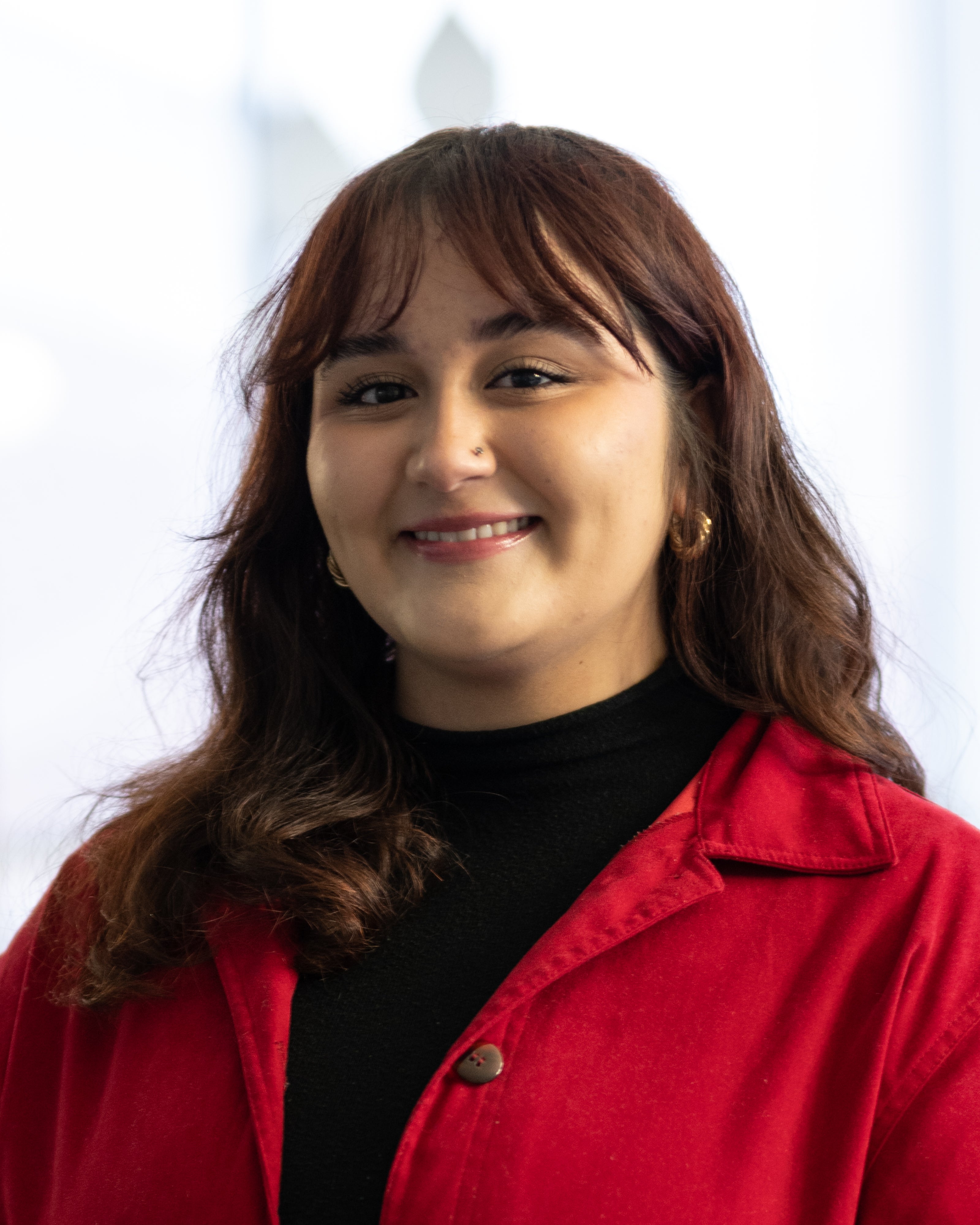 Isabella Hernández
Isabella Hernández graduated with a B.S. and special honors in Advanced Human Development and Family Sciences. As a freshman, Hernández joined Elma Lorenzo-Blanco's JUNTOS Lab as a research assistant where she completed her honors thesis, "What it Takes to be an Immigrant Parent: Examining the Moderating Role of Familismo Attitudes on the Relationship between Ethnic-Racial Discrimination and Latinx Immigrant Parenting." Hernández's thesis investigated how family connectedness impacts how Latinx immigrant parents respond to their experiences with discrimination through their parenting. Now, Hernández is a project coordinator in the JUNTOS lab, managing a study that aims to help Latinx families manage their experiences with discrimination. She also works with the Emma S. Barrientos Mexican American Cultural Center as a leader of the ATX Caminos internship, where she bolsters Latinx teens' professional development. Hernández hopes to provide Latinx families with resources to advocate for themselves in schools and otherwise. At UT, I Hernández has earned the Second-Year Excellence Award, the Gordon Clark Bennett Endowed Scholarship in Human Ecology and distinctions in research and in diversity, equity and inclusion. She thanks her mentors, Dr. Lorenzo-Blanco, Kim Henriquez and Frederico Geib for guiding her career as an advocate for her Latinx community.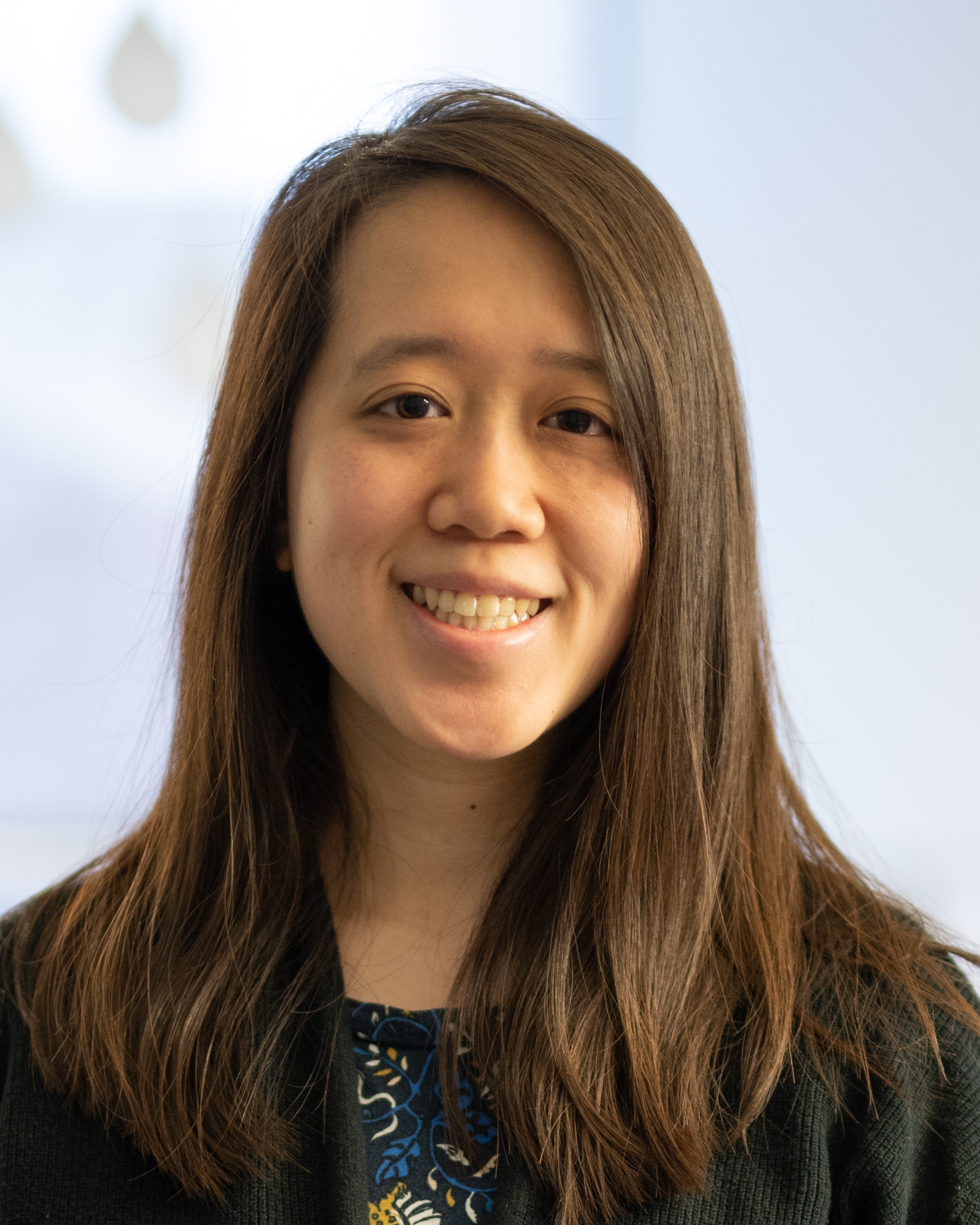 Megan Khiet Le
Megan Le is graduating with an integrated B.S. in Computer Science/M.S. in Computational Science, Engineering and Mathematics and received a B.S. in Mathematics and a B.A. in English in 2022. In the lab of Vagheesh Narasimhan, Le analyzed ancient DNA to detect signals of natural selection, resulting in a first-author manuscript, a platform talk at the American Society for Human Genetics' 2022 Annual Meeting and four invited seminar talks. She also worked with the Computational Research in Ice and Ocean Systems group to analyze modeled currents in the Equatorial Undercurrent, resulting in a second-author manuscript. Her earliest research experience was in the Freshman Research Initiative (FRI) Computational Materials stream, where she developed haptic device software for chemical system simulation and presented her work at TACCSTER 2019. In addition to her research activities, Le was a course assistant for Principles of Computer Systems, tutor at the Sanger Learning Center, FRI peer research mentor and volunteer with Coding in the Classroom and Hour of Code. Outside of the classroom, she enjoyed playing oboe and piano in the Engineering Chamber Orchestra and UT University Orchestra. In the fall, Le will pursue a Ph.D. in computer science at the Massachusetts Institute of Technology with the support of an MIT EECS Great Educators Fellowship.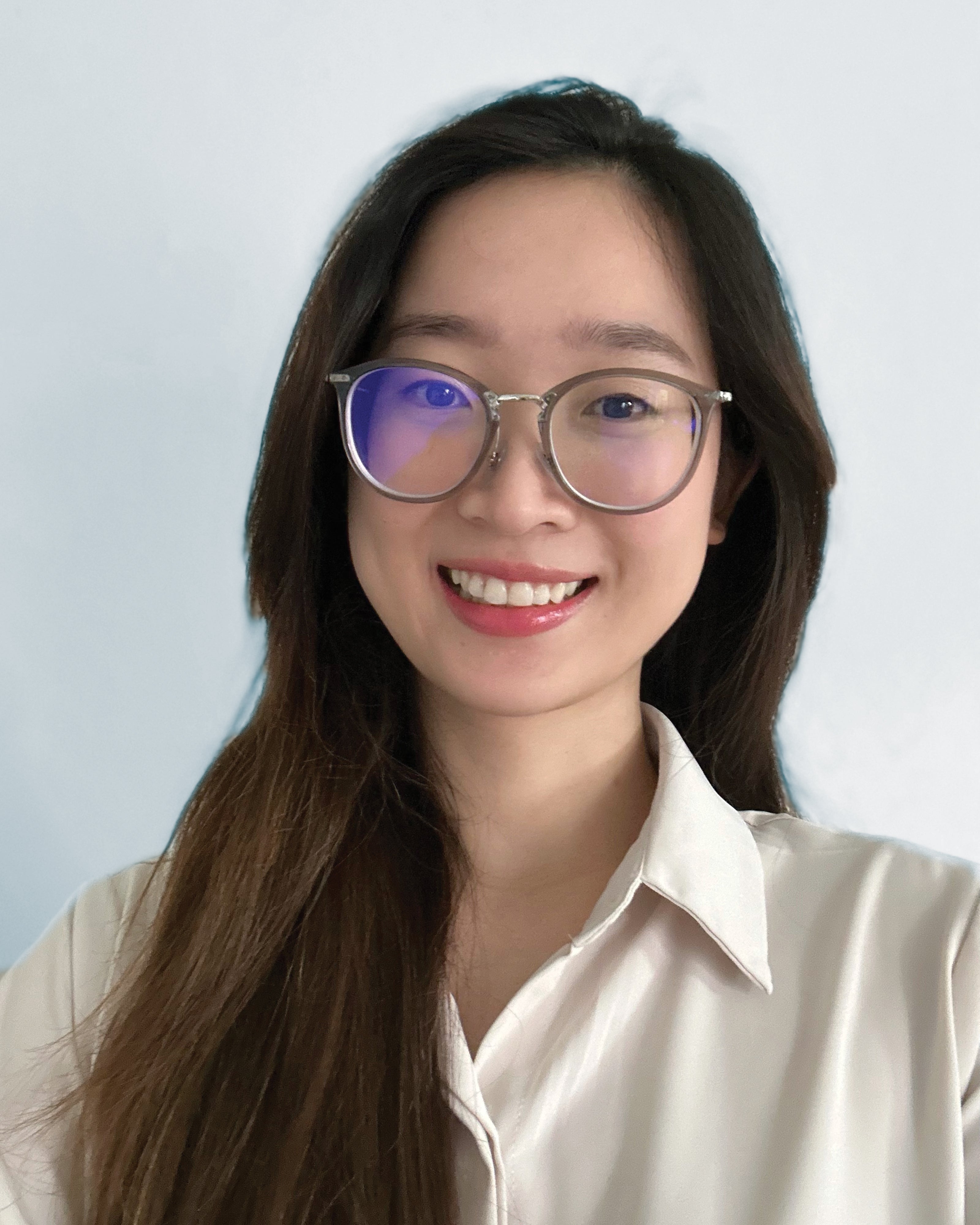 Huong Xuan Nguyen Le
Huong Nguyen Le is graduating with a B.S. in Medical Laboratory Science. Nguyen Le started her research at UT through the Freshman Research Initiative with the Supramolecular Sensors stream, where under the guidance of Diana Zamora-Olivares, she studied grapevine leaf tissue to gain knowledge about metabolites and their contribution to flavors, aroma, aging and quality of wine produced in Texas. Through her research, Nguyen Le earned an undergraduate research fellowship through the TEJAS program for two consecutive years. She was a TIP general chemistry course assistant and a biochemistry course assistant. She was the recipient of the Margaret Jane McKinney Lewis Fellowship in Bacteriology, Thomas and Elizabeth Merner Scholarship in Natural Sciences, a two-time College Scholar, CNS Second-Year Excellence Award Winner and acknowledged through TIP Scholars for academic excellence. Currently, Nguyen Le is pursuing professional Clinical Laboratory Science education at Baylor Scott & White Medical Center in Temple. Upon completing the clinical program, Nguyen Le will be taking the MLS ASCP certification examination and extending her career as a Medical Laboratory Scientist.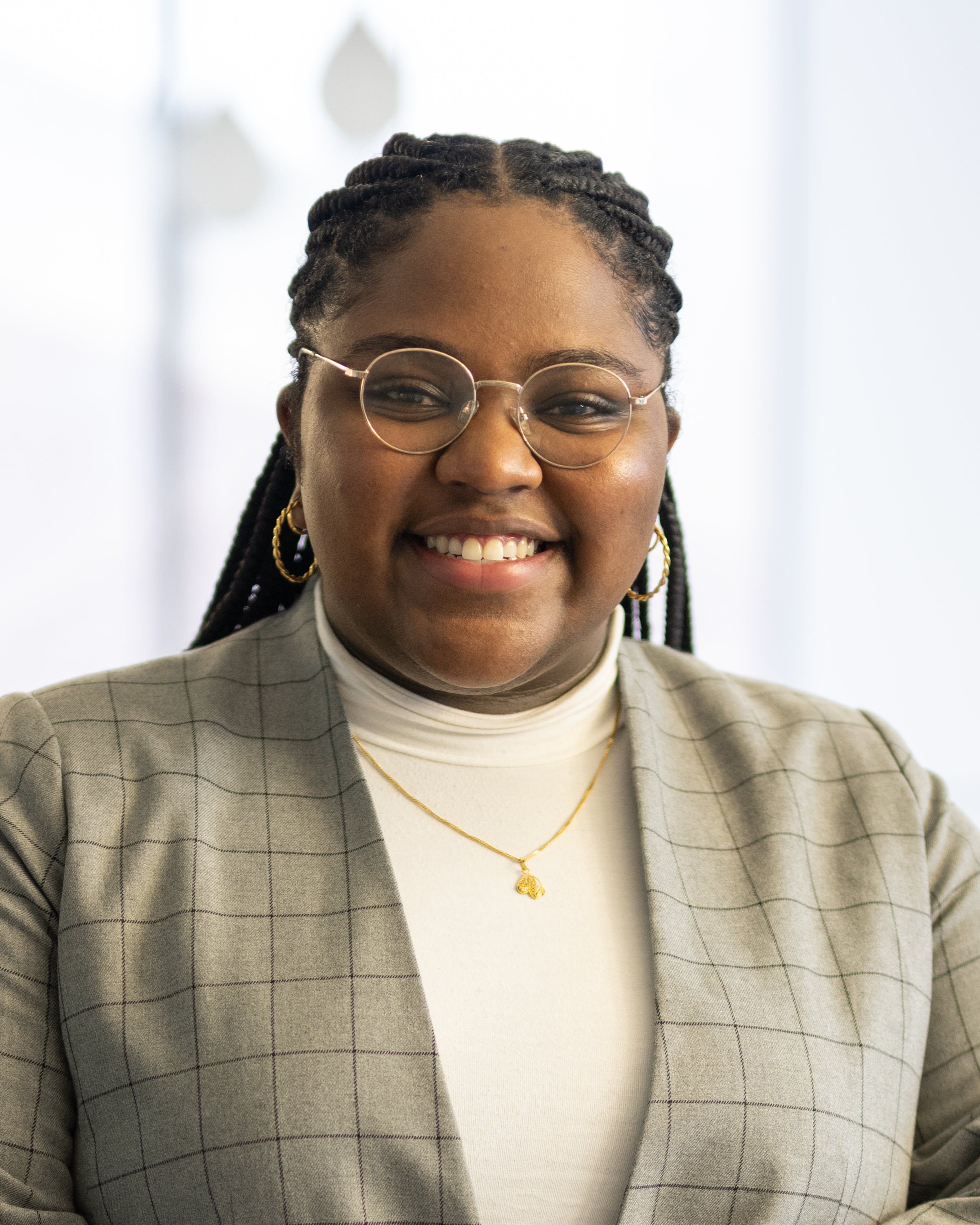 Ayotoluwafunmi Osunsade
Ayotoluwafunmi Osunsade is a proud Nigerian and South Asian woman, born and raised in Houston, Texas, and graduating with a B.S. in Public Health, a B.A. in African and African Diaspora Studies and a certificate in Pre-Health Professions. During her time at UT, Osunsade has worked as a Freshman Research Initiative peer mentor, a mentor for the Texas Institute for Discovery Education in Science and a course assistant in public health, Black Studies and integrative biology. Most recently, she has served as an intern at a local reproductive justice organization, course assistant for a health equities course and research assistant in a Black reproductive justice laboratory under Nessette Falu. As a recipient of the President's Award for Global Learning, Osunsade and her team were able to create an independent magazine entitled, Hair, highlighting phenotypic attributes and collective care to explore the impact on BIPOC members' journey through postsecondary education in the U.S. and U.K. Above all, she is guided by radical love and care for her communities and hopes to always amplify and uplift the narratives of those often cast aside and erased.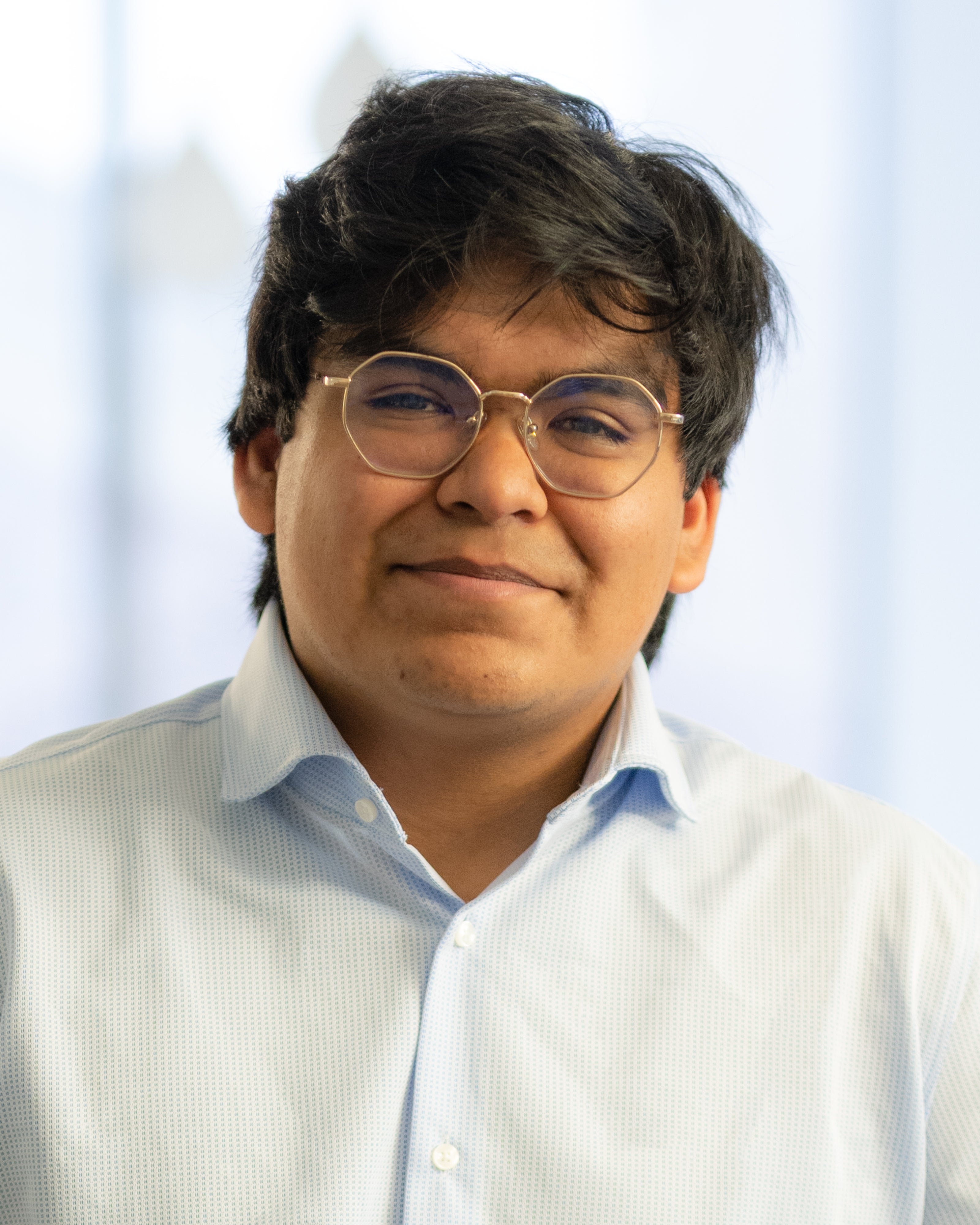 Jorge Ramirez Salinas
Jorge Ramirez Salinas is from Graham, Texas, and is graduating with a B.S.A. in Biology and a minor in Biological Anthropology. Ramirez Salinas's interest in research first developed through involvement with the Freshman Research Initiative, where he deployed tools of synthetic biology through involvement with the Microbe Hackers stream. Through two undergraduate research fellowships, Ramirez Salinas was able to pursue his interest in genetic stability. Guided by Dennis Mishler, Ramirez Salinas researched the effects of short repeat sequences on the stability of genetic constructs, for which he won the Award for Excellence in Molecular Biology in the 2021 Undergraduate Research Forum. Ever since, Ramirez Salinas has continued his research and served as a mentor in Microbe Hackers. Through his interest in human evolution, Ramirez Salinas also worked on "PaleoCore," an accessible database of hominin fossils led by Denne Reed. In addition, Ramirez Salinas continuously volunteers in several community projects aimed at helping people experiencing homelessness, notably through Community First! Village. After graduation, Ramirez Salinas hopes to attend medical school, where he seeks to improve the accessibility of healthcare for underserved and disadvantaged populations.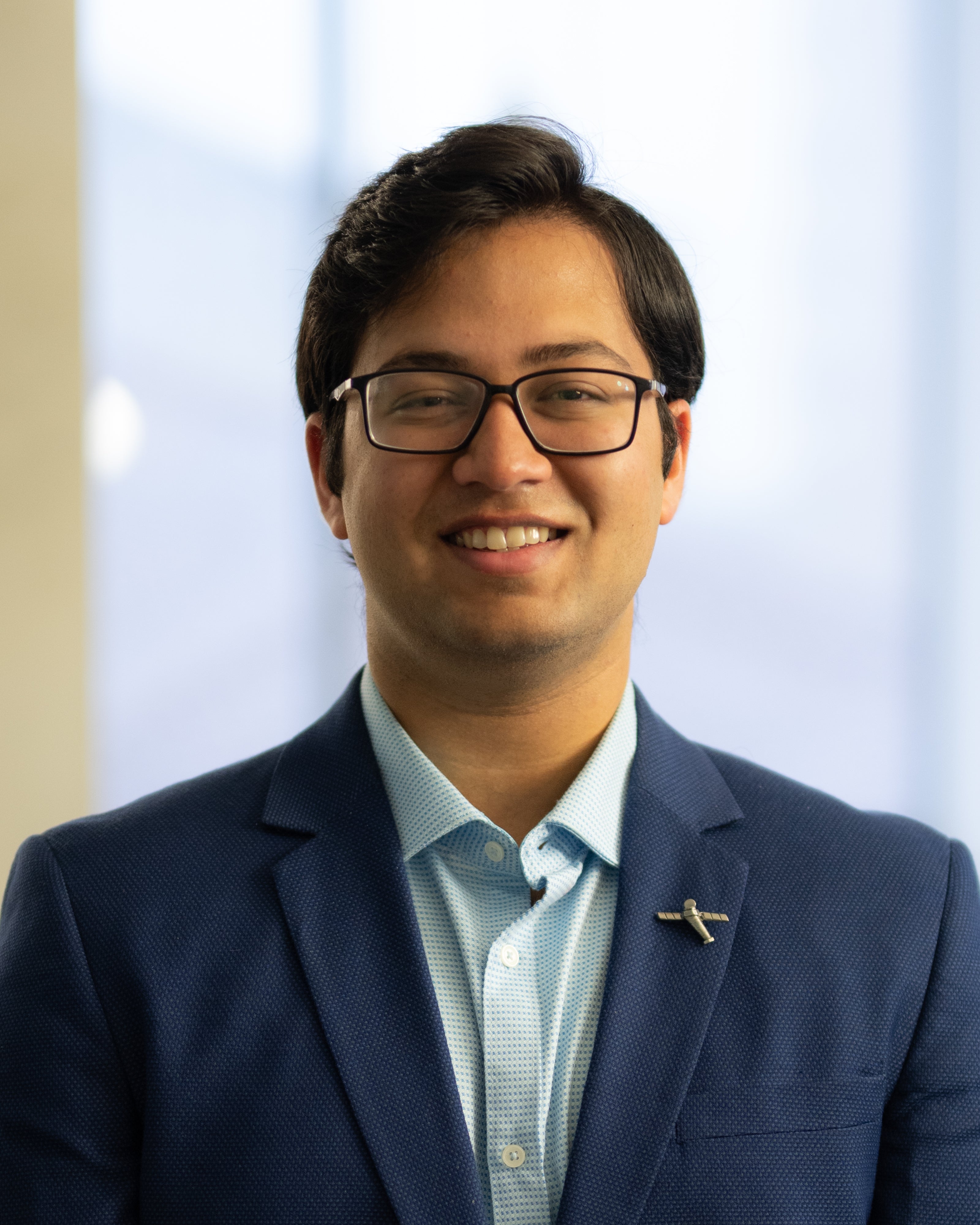 Aniket Sanghi
Aniket Sanghi is graduating with a B.S. in Astronomy and a B.S. in Physics. Fundamental questions that Sanghi has explored include such examples as: Are we alone in the Universe? How do planets that harbor life form? Can we image and characterize an Earth-like planet around a Sun-like star? Sanghi has conducted original research spanning the mass ladder of astronomical objects – stars, brown dwarfs and planets – to tackle the above questions from an interdisciplinary perspective. Most notably, he has made significant contributions to our observational understanding of giant planet formation by developing novel exoplanet imaging techniques with the Hubble Space Telescope and using them to characterize new actively forming exoplanets embedded in the disks of their parent stars. Sanghi's work has led to 10 peer-reviewed research publications—five of them as first or dual-first author. He has been recognized for his research efforts through numerous awards such as the Barry M. Goldwater Scholarship, the Universities Space Research Association's Distinguished Undergraduate Award and the American Astronomical Society's Chambliss Astronomy Achievement Award. After graduation, Sanghi will join Caltech as a Ph.D. student in astronomy, supported by an NSF Graduate Research Fellowship.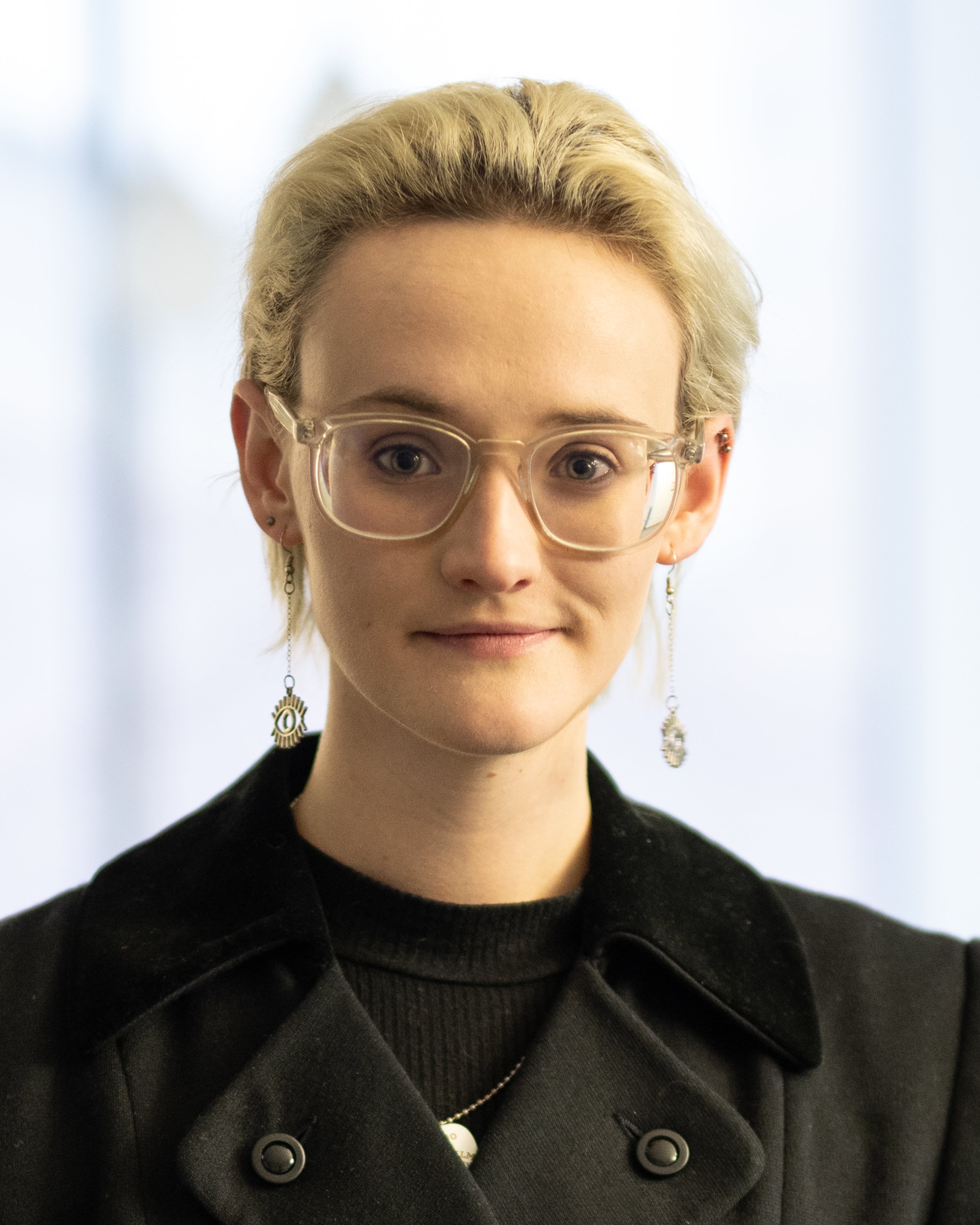 Ren Smith
Ren Smith is a member of the Polymathic Scholars Program and is graduating with an Honors B.S.A. in Neuroscience, with certificates in Forensic Science and Evidence and Inquiry. They began research in the Microbe Hackers stream of the Freshman Research Initiative under the guidance of Dennis Mishler and continued working with the stream throughout their time at UT. In a collaborative project between the labs of Jeffrey Barrick and Nancy Moran, Smith investigated symbiont-mediated RNAi in bee species and presented their research at several events, include the Gulf Coast Undergraduate Research Symposium at Rice University. Their work has earned the CNS and Thermo-Fisher Scientific Awards for Excellence in Molecular Biology and awards for outstanding presentation. In addition to this research, Smith has studied the consequences of political and ideological polarization and completed a thesis entitled "The Value of Incorporating Sociohistorical Nuance in Mis/disinformation and Polarization Research," with the help of their faculty supervisor Samuel Woolley. Smith is also an emergency medical technician and will continue working as an EMT in the Austin area after graduation. Moving forward, Smith is interested in investigating clinical neuropharmacology and intersectional approaches to healthcare, and they are applying to medical school to pursue these passions.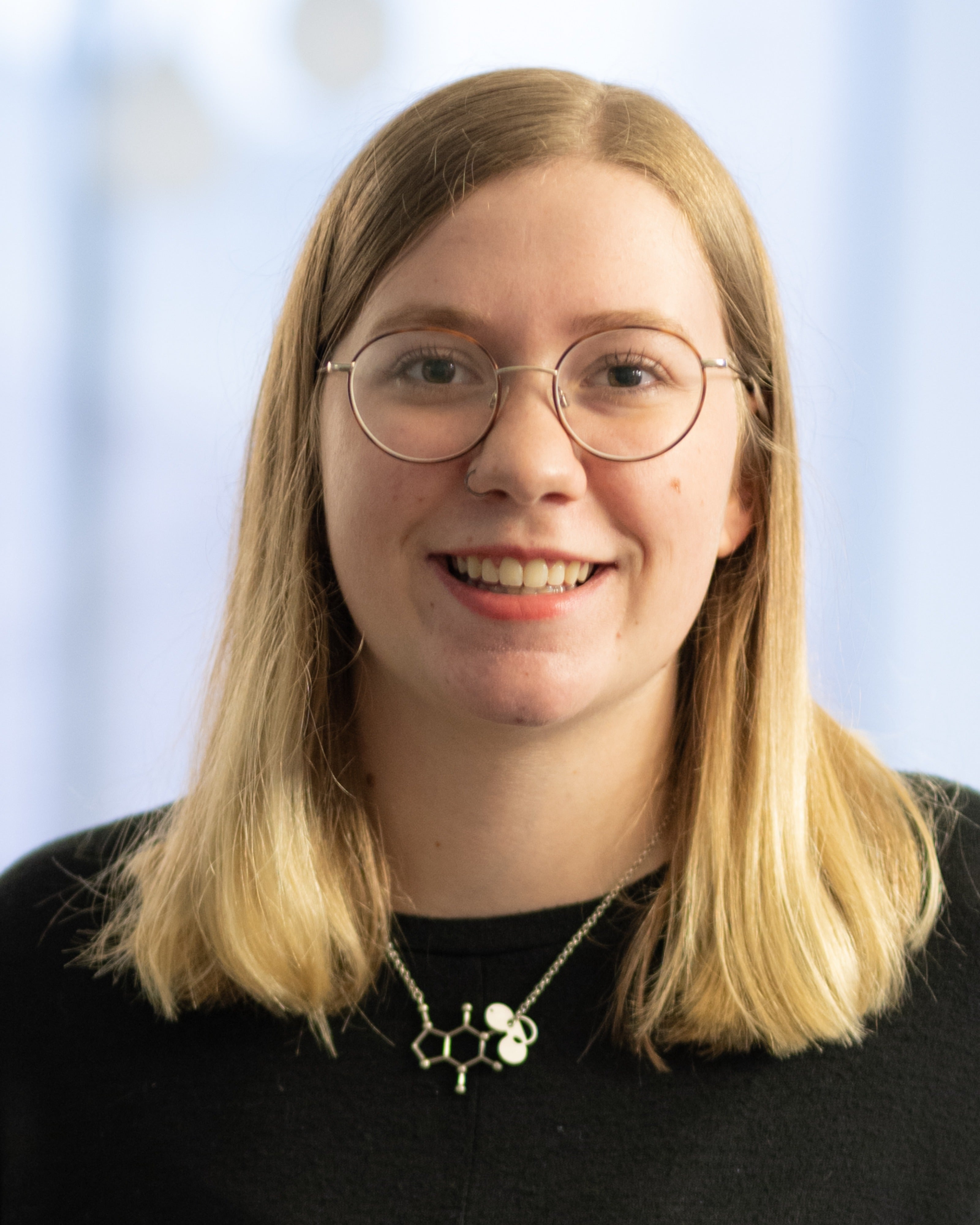 Maya Kayla Webb
Maya Webb is from Austin, Texas, and is graduating with a B.S. in Neuroscience. In high school, Webb joined an extension program of the Gene Networks stream of the Freshman Research Initiative, led by Albert MacKrell and Scott Stevens, and found her love for research. Her project consisted of determining the function of RBM10, a protein involved in mRNA splicing, and understanding the role of RBM10 in cancer. Throughout her four years of research with the stream, Webb earned an FRI summer fellowship, an undergraduate research fellowship and the TIDES Advanced Summer Fellowship. She also presented her research in the Undergraduate Research Forum twice and worked as a peer mentor for over a year. Webb then began researching with Hitoshi Morikawa until the end of her senior year. Her project consisted of determining the antidepressant effect of ketamine on addiction vulnerability in chronically stressed rats. Webb aspires to attend graduate school but would like to gain more neuroscience research experience before applying. She plans to work with Susanne Ressl for the next year, where she will help to develop a novel method to study synaptic connectivity by mimicking the micro-environment of a synapse using lipid nanodiscs.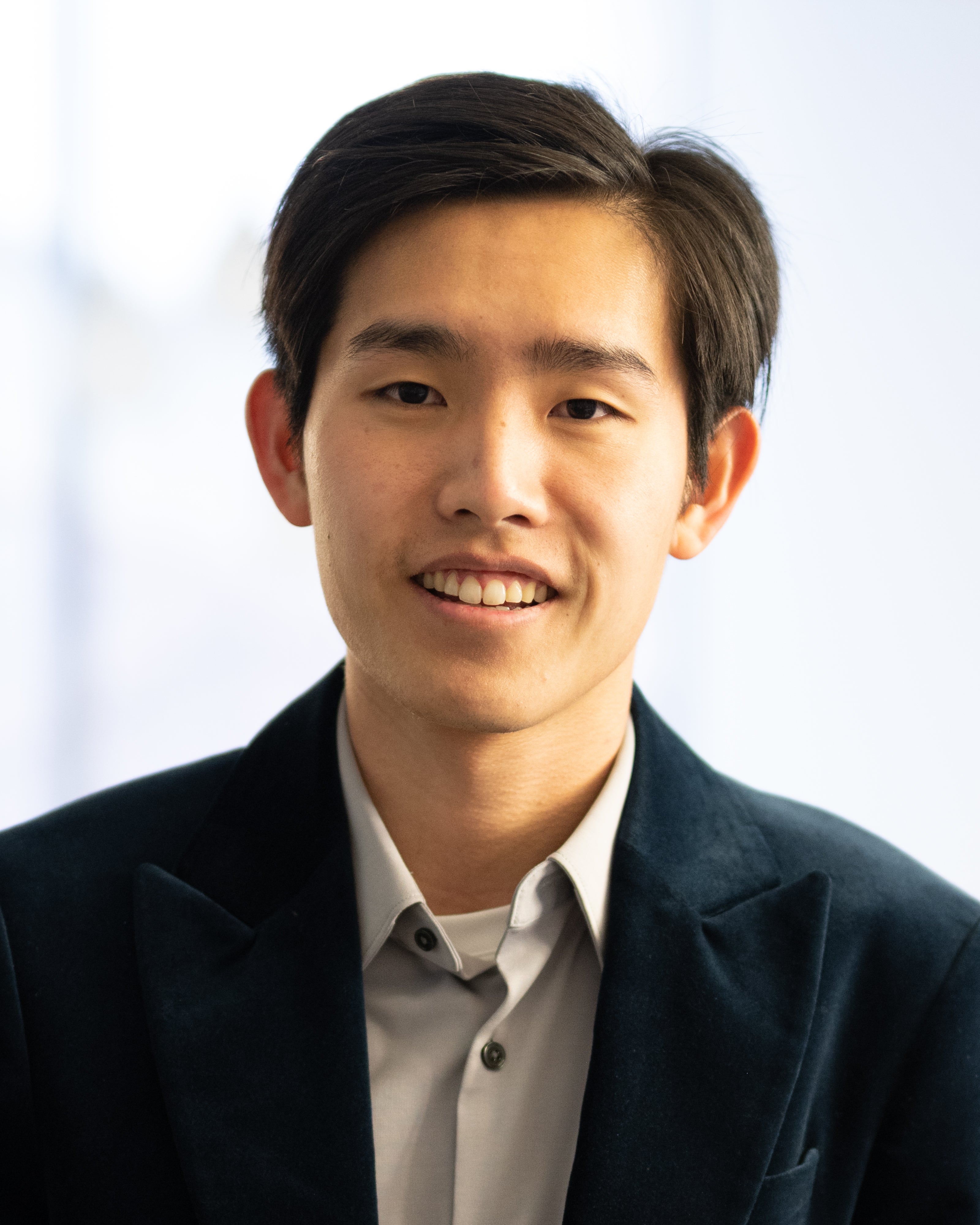 Stanley Wei
Stanley Wei is a Turing Scholar from Sugar Land, Texas, receiving degrees in Computer Science and Mathematics. His research interests lie in machine learning theory, where he develops novel mathematical frameworks and arguments to explain the success of artificial intelligence models that have emerged in the last decade (e.g., computer vision, self-driving cars, large language models). Throughout his undergraduate years, he has worked extensively on the subfield of deep learning theory with Adam Klivans at UT Austin and Simon Du at the University of Washington, seeking to theoretically understand why deep neural networks generalize so well in practice despite the presence of extreme overfitting of data. His work has resulted in a first-author paper submission to a top machine learning conference, as well as a presentation in a Simons Institute workshop. Wei is involved in intramural ultimate frisbee, a badminton club and a competitive programming club, where his team placed second at this year's ICPC regional contest. In his free time, he can be found balling at Gregory Gym with his friends, playing board games and prompting ChatGPT. After graduation, Wei will be pursuing a Ph.D. at Princeton University, with hopes of one day closing the theory-practice gap in machine learning.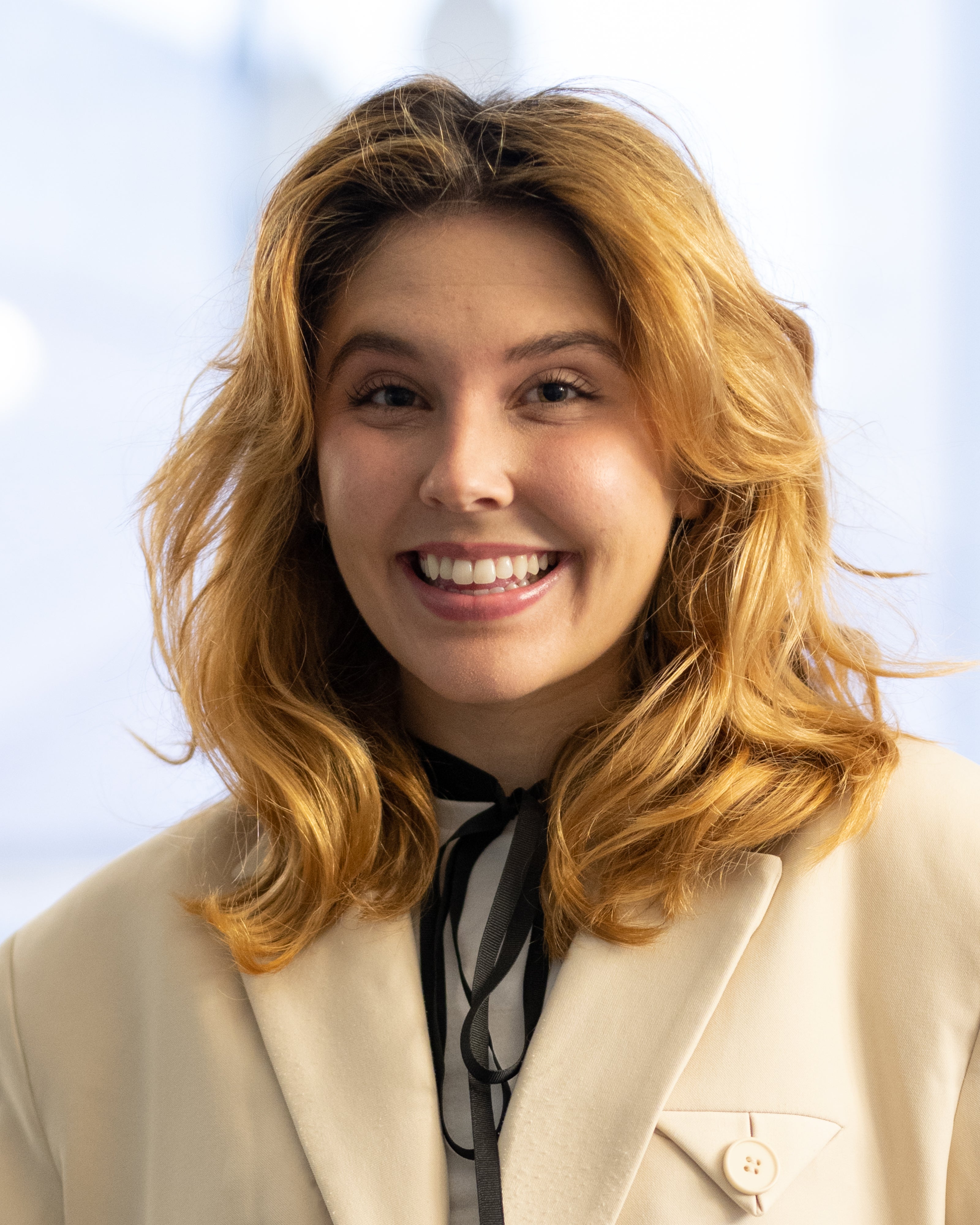 Camille June Willett
Millie Willett is graduating with a degree in Textiles and Apparel and is from Waxahachie, Texas. She started a career in clothing design at age 11, mentored by her grandmother, and, while at UT, focused on sustainability in fashion design rather than mass production, taking courses in visible mending and zero-waste patterning. Willett's capstone collection for the annual UT fashion show featured biodegradable sequins designed and printed on campus. Last summer, Willett studied in Paris, and completed an internship in Bozeman, Montana, with a fashion brand dedicated to sustainability and ethical clothing. Willett also served as the president of University Fashion Group, which executes a student-run fashion show annually to showcase student designers' final collections, and she was a member for four years. She has also worked as a course assistant for four courses in the TXA program. Willett is currently working as a studio assistant with local textile brand Mary Claret Studio. Willett has already started designing for her own label and after graduation, she hopes to work for a brand that encompasses her values and goals as a designer.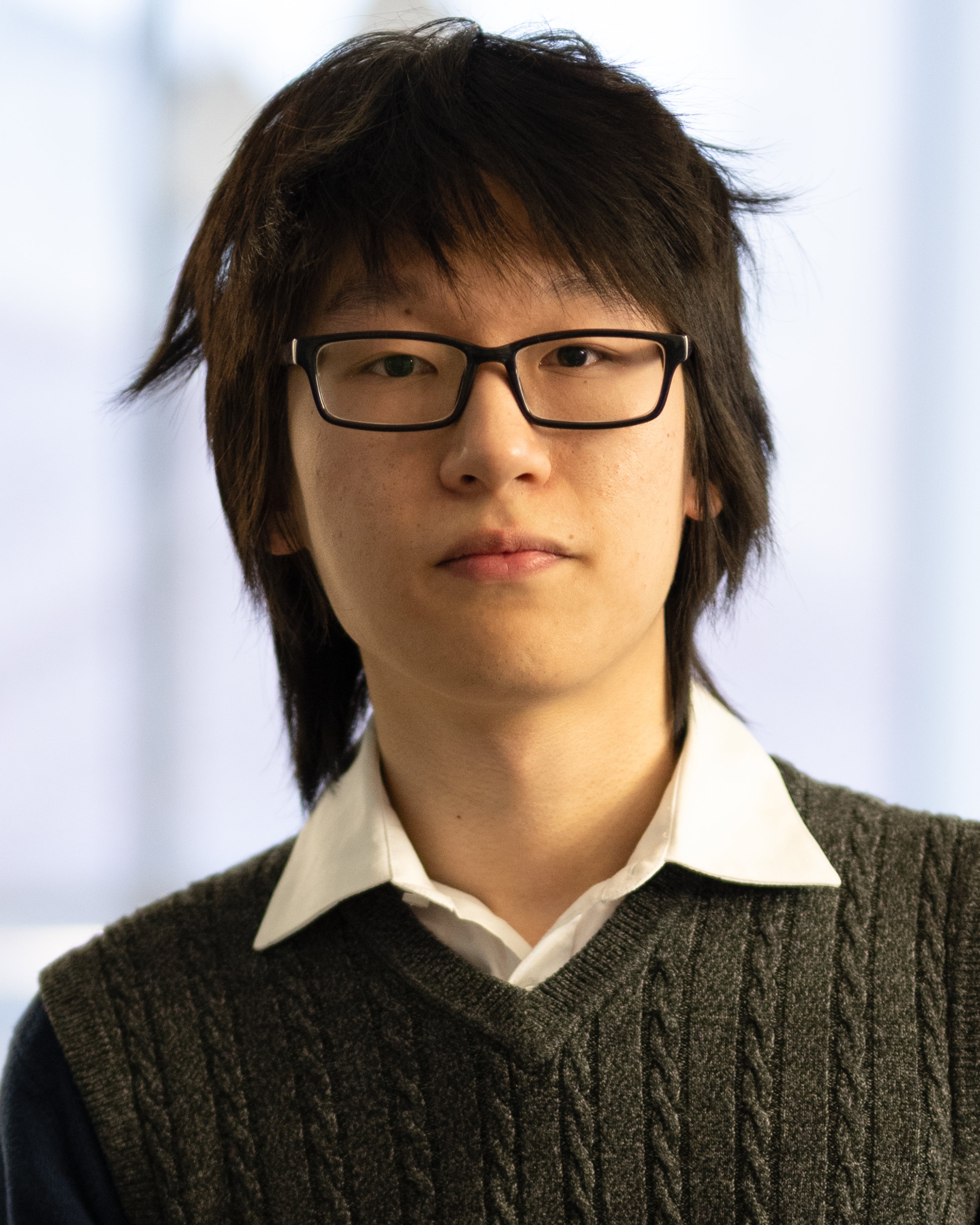 Gulu Xiong
Gulu Xiong is graduating with a B.S. in Chemistry, has concentrated in chemical physics and instrumentation and will receive certificates in Elements of Computing and Japanese. As an undergraduate researcher, Xiong worked under the supervision of Sean Roberts and built an optical setup capable of characterizing steady-state photoluminescence. He presented his research at the Gulf Coast Undergraduate Research Symposium (GCURS) at Rice University and is now using the setup he built to characterize the performance of novel triplet-triplet annihilation photon upconversion materials. Xiong is the recipient of multiple awards including an undergraduate research fellowship, the Norman Hackerman Endowed Presidential Scholarship and the Charles Morton Share Trust Scholarship. Beyond his research and academics, Xiong served as an undergraduate course assistant for two academic years. Through his experience as a UGCA, Xiong found passion in teaching and plans to become a professor after pursuing a Ph.D. in chemistry at the University of California, Berkeley.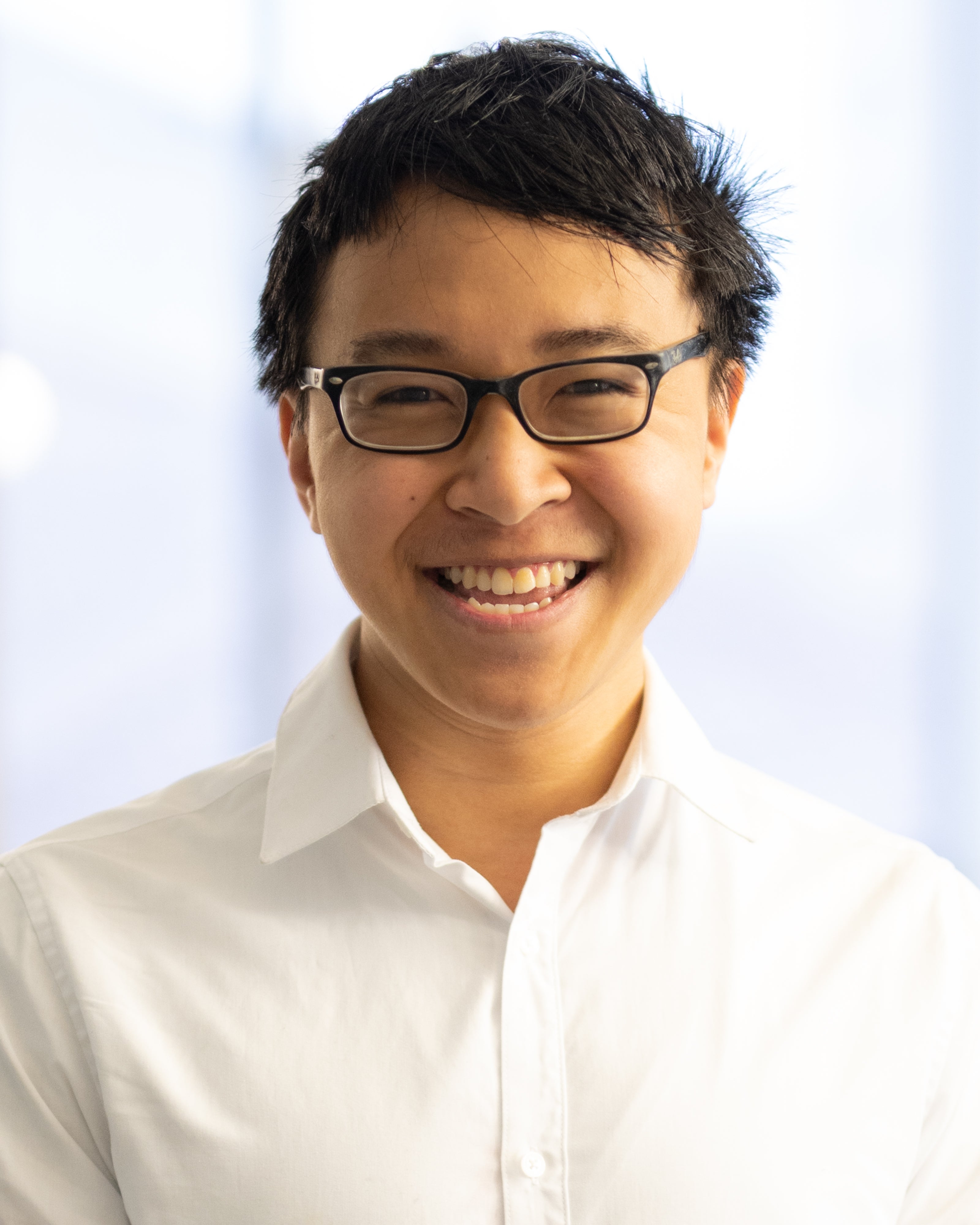 David Yang
David Yang is graduating as a Dean's Scholar with a B.S. in Biology. Yang has worked as an undergraduate researcher in Edward Marcotte's lab and with the Deep-Proteins machine learning group under the Institute of Foundations for Machine Learning at UT Austin. In the Marcotte lab, he worked on generating AlphaFold protein structures for validating protein-protein interaction predictions and designing a machine-learning pipeline for predicting the subcellular locations of protein families. His thesis based off this work is titled "Machine Learning for Predicting Subcellular Locations of Protein Families with Co-Fractionation Mass Spectrometry Data." In the Deep-Proteins group, he has worked on the data-engineering portion of the machine learning pipeline by curating datasets and generating structural data with AlphaFold for structure-based deep learning. Outside of research, Yang has volunteered as a tutor at Garza High School and has been a member of the computer vision team for RoboMasters, an engineering organization that builds autonomously shooting robots for competition. After graduating, Yang plans to continue research with his current groups and pursue UT Austin's online master's in data science for one year before applying to graduate school in computational biology.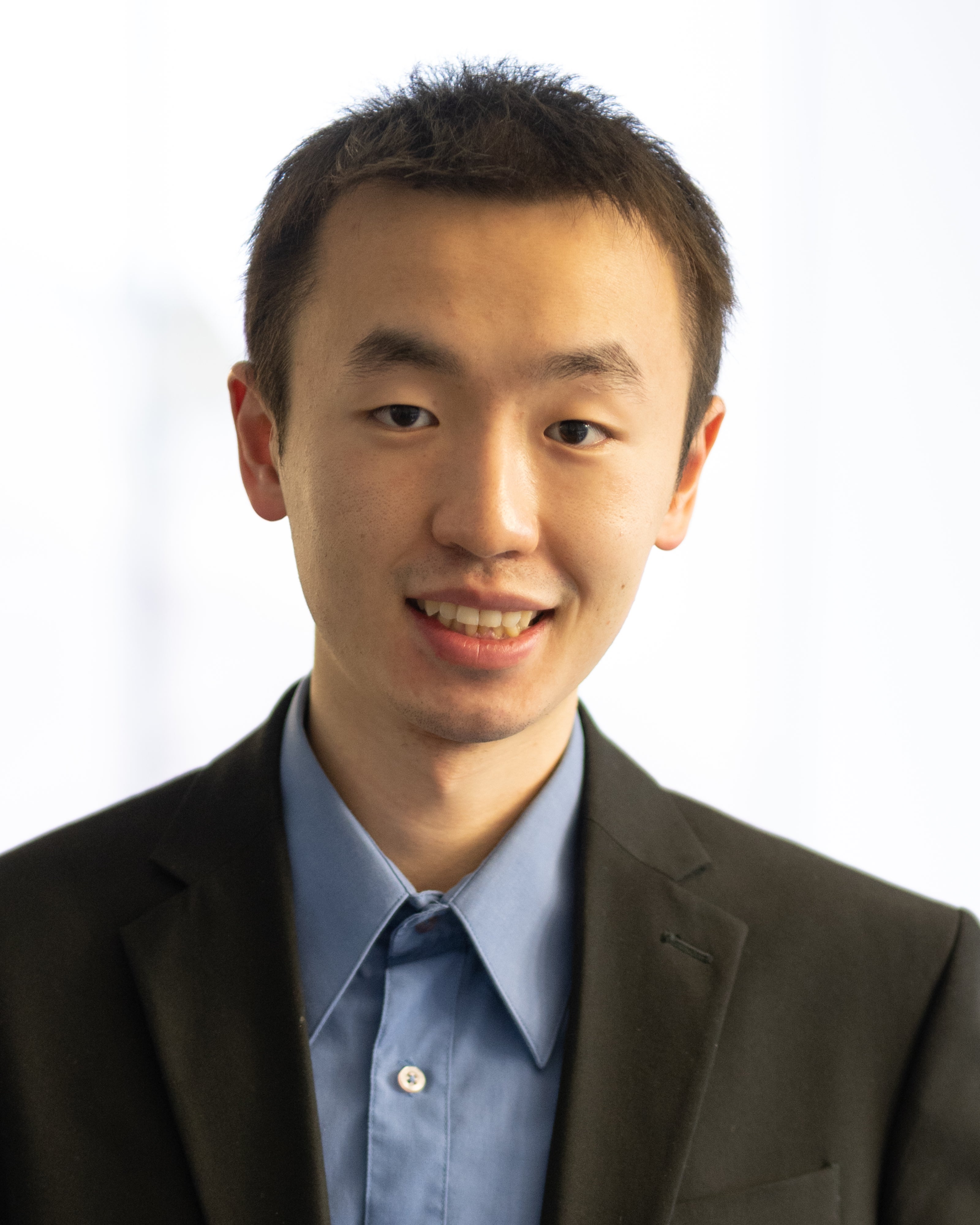 Kevin Albert Zhou
Hailing from Austin, Texas, Kevin Zhou is graduating with a B.S. in Chemistry and a focus on materials chemistry. He has conducted research in Zachariah Page's lab since his freshman year. His research focuses on light-based 3D printing and spectroscopic analysis of catalysts. During his time in Page's lab, Zhou has coauthored three publications, with a notable one being "Rapid High-Resolution Visible Light 3D Printing," where he helped identify compounds that would open the visible light spectrum for fast and accurate 3D printing. He is currently working on his own independent project to characterize a class of molecules known as tetraphenylporphyrins. His research contributions have led to him completing his honors thesis, "Applications and Optimizations of Photoredox Catalysts for Energy Efficient Light-Based 3D Printing." Zhou has received numerous awards, most notably the Barry M. Goldwater Scholarship and the National Science Foundation Graduate Research Fellowship. Outside of the lab itself, Zhou has participated in the Computational Materials stream of the Freshman Research Initiative (FRI), and helped establish the Materials in Color FRI stream, where he also served as a mentor. After graduating, Zhou will pursue a Ph.D. in Materials Science and Engineering at MIT.
Share
https://cns.utexas.edu/news/accolades/meet-2023-deans-honored-graduates-college-natural-sciences
---