Public Star Party on UT Campus
Event Starts at:
7:00 pm – 9:00 pm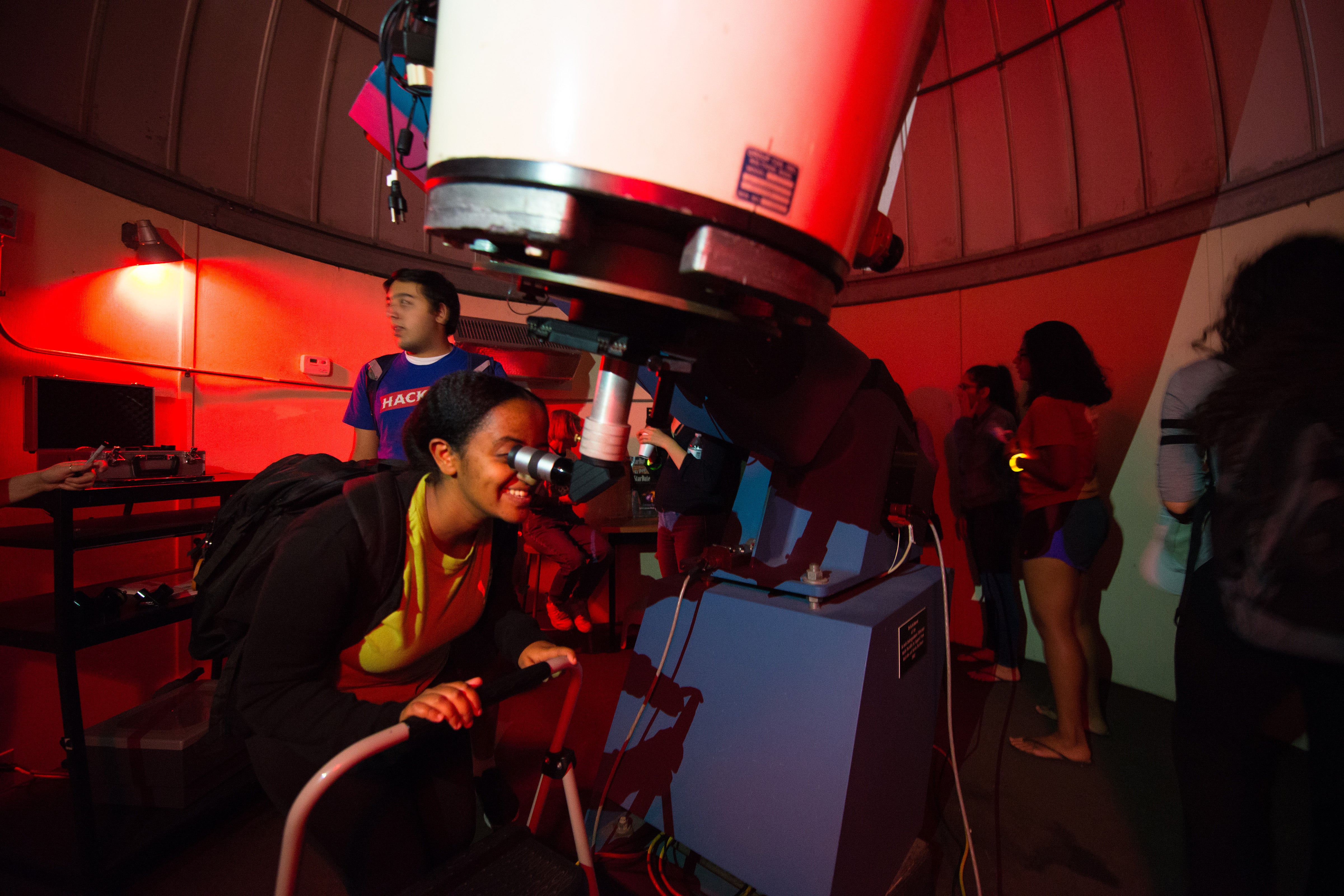 Event starts at this time
7:00 pm – 9:00 pm
Cost: Free
Join the astronomy department for a free weekly public star party on the roof of the Physics, Math and Astronomy Building (PMA).
---
Description
The PMA Building is located at the southeast corner of Dean Keeton and Speedway. Once you reach PMA, take the elevators to the 17th floor and then follow the signs to the stairs up to the telescope.
All ages are welcome, but younger children should be under adult supervision at all times.
Please call 512-232-4265 for weather cancellation information. This line is updated approximately 30-45 minutes before the scheduled start time.
If you are interested in bringing a small group of 15 or fewer, you may come to a public viewing night without prior arrangements or reservations. If you plan on bringing a group of more than 15, please notify Lara Eakins at least two weeks in advance to avoid having too many groups show up on the same evening. Please note: the astronomy department does not do private events for groups or individuals.
Click here to find out more about the Wednesday night star parties, including links to maps and parking information.
Physics, Math, and Astronomy Building (PMA) roof
Share
https://cns.utexas.edu/events/public-event/public-star-party-ut-campus-32
---