Partial Eclipse Celebration
Event Starts at:
10:00 am – 2:00 pm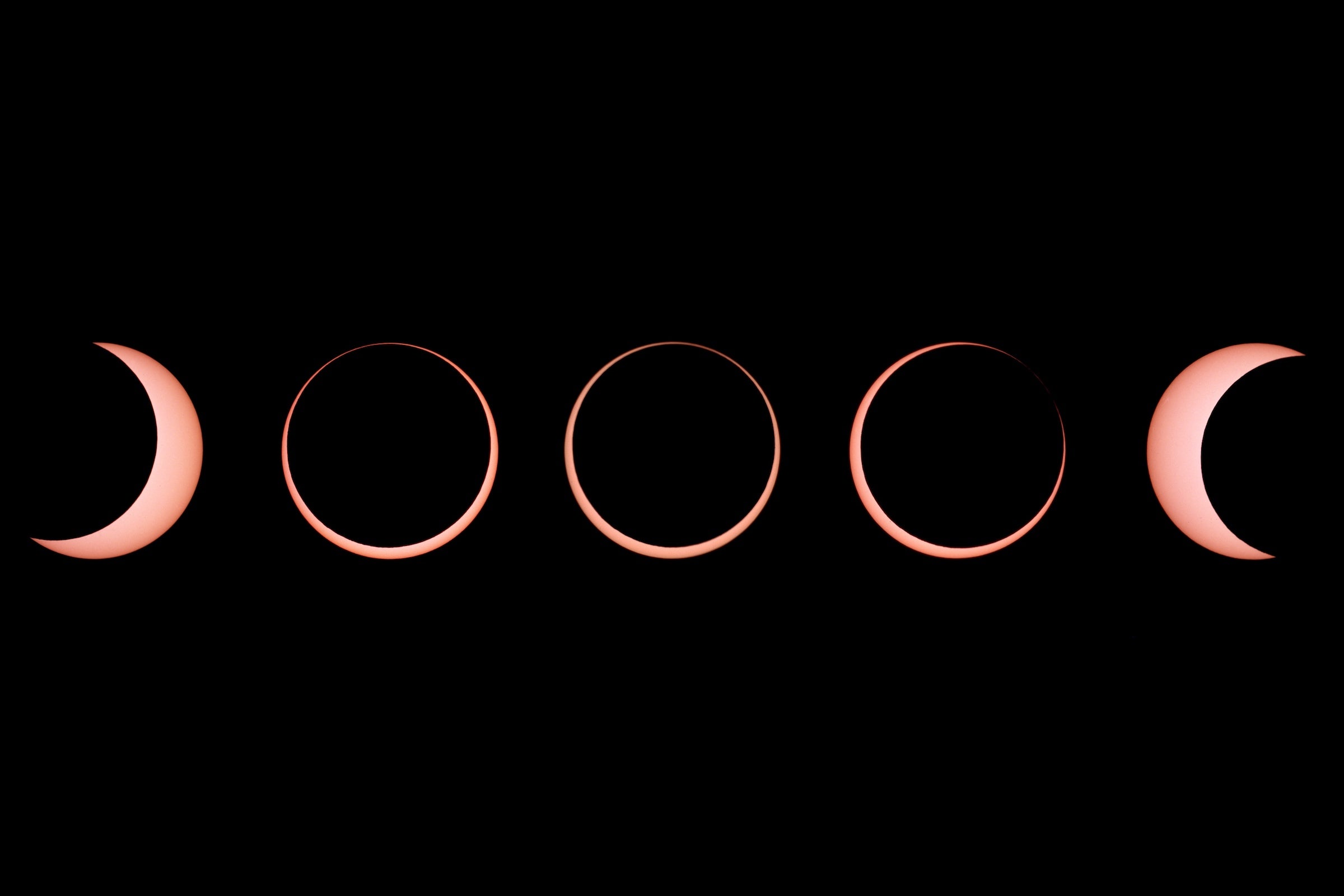 Rick Fienberg / Sky & Telescope
Event starts at this time
10:00 am – 2:00 pm
Cost: Free
Austin is outside of the path of annularity, but even without a ring of fire to view, you can experience fun with science and nature on campus.
---
Description
Join UT Astronomy and the College of Natural Sciences for interactive demos, telescopes, an 11:00 a.m. Physics Circus show, liquid nitrogen ice cream, a moonwalk, food trucks, and science-themed tunes! Free eclipse viewers will also be distributed. 
Some parts of Texas will experience "ring of fire" around the moon that will be visible. Here in Austin on the UT campus, a partial eclipse, when the moon partially covers the sun, will block out more than 88% of sunlight at its peak time. Optimal viewing will be at 11:54 a.m. CT, but the phased partial eclipse will happen throughout this event.
Plan for eye safety. It is important to avoid looking directly at the sun during an eclipse. Visit the American Astronomical Society's website to learn about eclipse eye safety. Find more information available from our McDonald Observatory.
This event is weather permitting.
Paid parking is available at UT parking garages. The San Antonio garage is suggested. 
UT Main Mall, south of the Tower
Share
https://cns.utexas.edu/events/public-event/partial-eclipse-celebration
---