Gateway to Graduate Studies in Science - CNS G2S2
Event Starts at:
8:00 am – 5:00 pm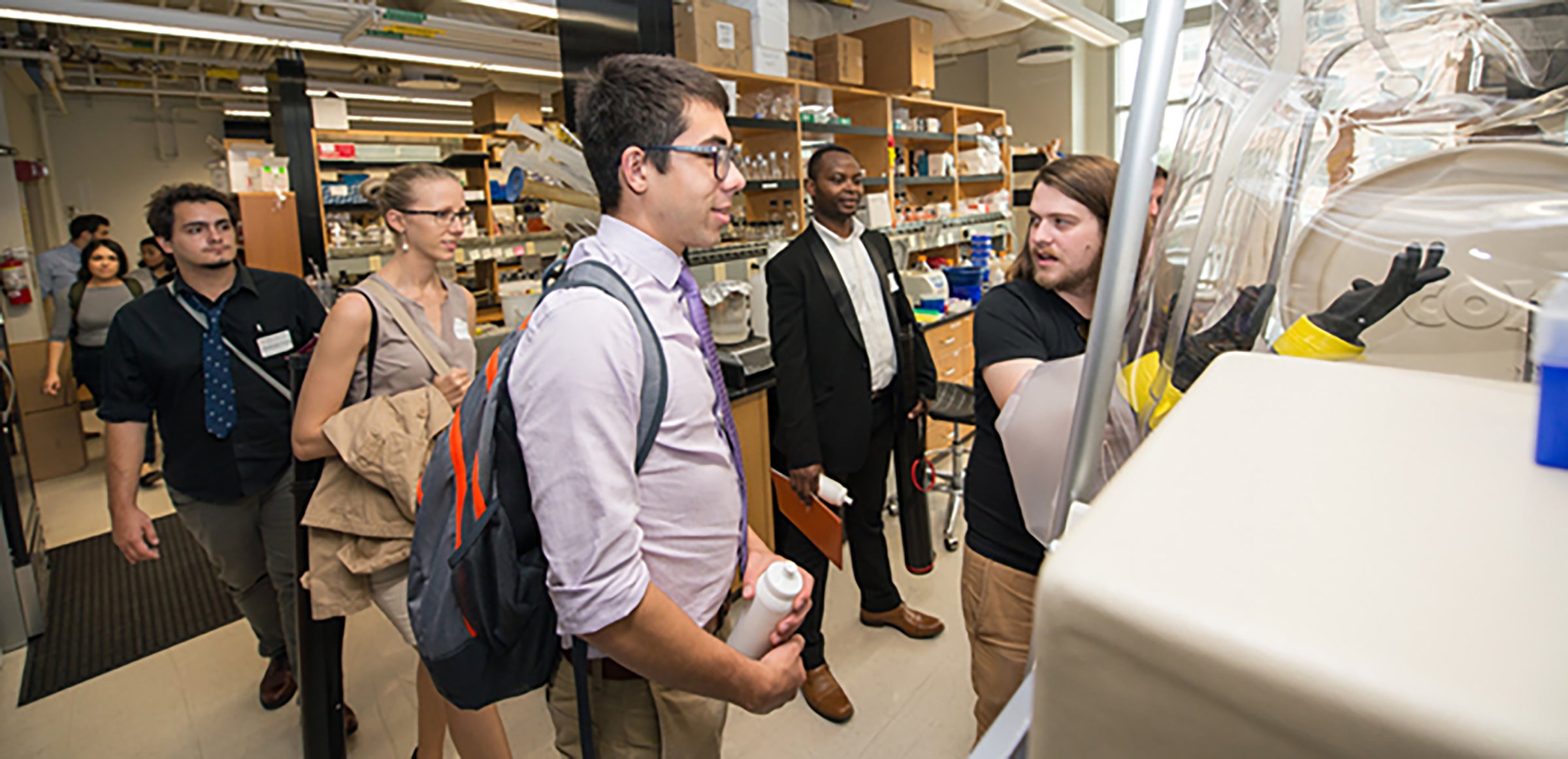 Event starts at this time
8:00 am – 5:00 pm
Cost: Free
Gateway to Graduate Studies in Science (or G2S2, formerly SURE in CNS) at UT Austin invites students from other campuses to share research here and learn about our graduate program offerings at a two-day symposium.
---
Description
Experiences
Participants visit the University of Texas at Austin campus on November 13 & 14 and:
Present research (poster presentations) to fellow undergraduate researchers, College of Natural Sciences faculty members, and graduate students while competing for awards
Tour the workspaces of top scientists
Network with CNS faculty and current graduate students
Have opportunities to learn about graduate school application processes, comprehensive financial support for College of Natural Sciences graduate students, and professional development and career services for PhD trainees
Experience the excitement of Austin, Texas
Logistics
Transportation, accommodation, and meals will be covered.
Participation
CNS is committed to preparing leaders in research communities that are open to everyone. We understand that broad participation is vital to the future of science and are dedicated to ensuring a supportive environment in which all students thrive. We encourage applications from individuals within populations traditionally underrepresented in our disciplines.
Timeline
October 2, 2023: Application Deadline 

All completed applications must be submitted by this date.
Late applications may not be considered.
We will only evaluate your most complete and/or latest application. There is absolutely no penalty to submitting multiple such applications.

October 3 - 6, 2023: Application Review 

Submitted applications will be reviewed by the event committee.

October 6, 2023: Selection Notification 

Applicants will be notified via email regarding the selection results.
Selected participants will receive further instructions and details about the event.

October 12, 2023: Confirmation of Attendance 

Selected participants must confirm their attendance by this date.

October 13 - November 1, 2023: Preparation 

The event committee will finalize the schedule and other logistics.
Participants should submit the final abstract.

November 13 & 14, 2023: 
Questions?
Dr. Scott Burghart: sburghart@austin.utexas.edu
Ziyi Li: ziyi.li@austin.utexas.edu
The deadline for 2023 applications is
October 2, 2023.
AT&T Hotel & Conference Center
Share
https://cns.utexas.edu/events/date-interest/gateway-graduate-studies-science-cns-g2s2
---