Friday, August 23, 2019, 09:00am - 04:30pm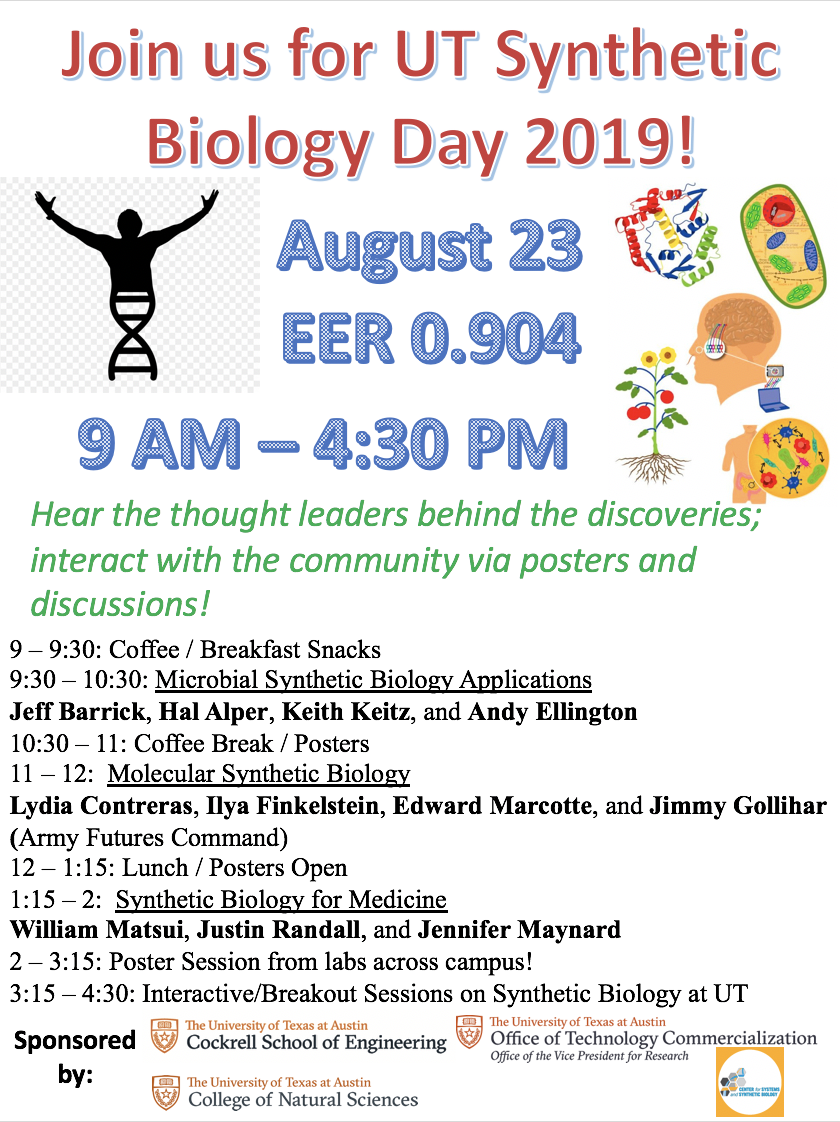 Synthetic biology is a powerful discipline that combines the scientific insights of biology with the translational strengths of engineering to produce new and useful biological systems. The University of Texas at Austin has a number of extraordinary practitioners of this discipline, and on August 23 from 9 AM to 4:30 PM, they're going to get together in the Engineering Education and Research Center (EER 0.904) to share their expertise with other students, researchers, and administrators from around the campus.
Amongst some of the notable achievements that will be discussed are the use of microbes being engineered in the Barrick Lab to protect agriculture, the modification of molecular complexes in CRISPR-Cas systems by the Finkelstein Lab to improve biochemical activity, and the development of proteins at the Maynard Lab that redirect immune cell activities to better defend the body from infectious diseases. In addition to these projects, the symposium will showcase various other cutting edge developments that are actively changing the world we live in.
Location:
Engineering Education and Research Center (EER) 0.904